A fast start fortified Ohio State against some eyebrow-raising calls that went against the fifth-ranked Buckeyes in an eventually-comfortable dual meet victory over No. 7 Michigan.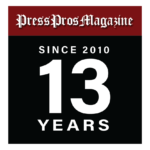 Ann Arbor, MI – The margins in Big Ten wrestling are so piano wire taut that no mere motivational slogan can swing the outcome of any dual meet or individual match.
So when fifth-ranked Ohio State's first three wrestlers on the mat Friday night at No. 7 Michigan did exactly what they discussed all week, it's not remotely accurate to say that they simply spoke their wins into existence.
No, it took way more sweat, strategy and suffering than pithy syllables to make that happen and get the Buckeyes started toward an eventual 23-15 dual meet victory.
"It was cool that our lightweights got us off to a good start with some momentum and some close wins," OSU junior Dylan D'Emilio said. "Me and Jesse (Mendez) worked out a lot together this week and we talked about getting us off to a good start, so it was nice to get the momentum going."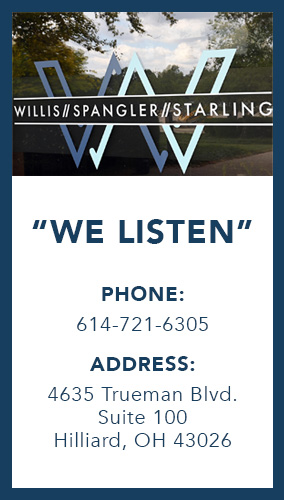 Nice, but not easy.
In fact, it was downright tense.
After 125-pounder Malik Heinselman broke from a 2-2 tie after two periods to win in his first match after missing a month due to injury, things grew even dicier for OSU.
Mendez, ranked ninth nationally at 133, continued to show he is ready for prime time, even as a true freshman, by evening his match with a third-period escape and scoring a winning takedown in sudden victory over 12th-ranked Dylan Ragusin.
"Jesse has the mindset of, 'No matter what, I'm going to find a way,' " Ohio State coach Tom Ryan said. "You saw that throughout the match. I don't think at any point you could see him thinking it was going to go any way other than the way he wanted it to go."
D'Emilio followed with a third straight OSU nail-biter, recovering from an early takedown to lead, 5-4, entering the third. Michigan's Cole Mattin escaped from the down position to even things, and it appeared sudden victory was in the offing as the clock ticked under 10 seconds.
But D'Emilo got inside, stuck his head under Mattin's left shoulder, lifted and turned him to get the winning takedown.
"My mindset was to try to get it if I could," said D'Emilio, who's ranked 18th in his weight class. "I didn't want to waste an opportunity. I was in deep, so I was able to get the finish. It was a nice way to end it and keep the momentum on our side."
All-American Sammy Sasso's subsequent technical fall (20-5) at 149 pounds bumped Ohio State's lead to 14-0 before Michigan recorded its first victory, in disputed fashion, at 157 pounds.
OSU's Paddy Gallagher appeared to avoid a takedown on the edge of the mat, but officials chose to engage in a lengthy video replay and later awarded 10th-ranked Will Lewan of Michigan the points, which proved decisive in a 6-4 victory.
Michigan's coaches, who were near the action, did not challenge the call, which Ryan did afterward, to no avail.
That proved important in the next match when Ohio State junior Carson Kharchla appeared to score a winning takedown in overtime against No. 6 Cameron Amine.
Kharchla gained control with 30 seconds left and heard the official award him two points as the wrestlers headed out of bounds, only to have the call rescinded and then, surprisingly, not replayed for verification.
"In Paddy's match, they don't call two, then for some reason they went and looked at it," Ryan said. "Michigan's coaches are right there. They didn't challenge. They knew it wasn't two. But they go to the table and change the call. So then fast-forward to Carson's match, it's two points as clear as day. The ref gives two and yells, 'Two.'
"Then he waves it off and says, 'It wasn't two.' And they won't go and look at it. I can't challenge, because I used my challenge in Paddy's match."
Who knows if officials feared another lengthy replay, which might have delayed the end of the match, thus imperiling the on-time start of No. 1 Penn State vs. No. 2 Iowa, which followed OSU-Michigan on the Big Ten Network.
What's certain is the complexion of the dual changed dramatically when Amine pinned Gallagher early in the ensuing 30-second period when Gallagher started on the bottom and tried to slip away.
"To have an overtime match end in a fall is a stress-increaser for everyone on the bench," Ryan said.
Michigan's hopes of overcoming OSU's hot start soon vanished, though, with the Buckeyes Ethan Smith, Kaleb Romero and Gavin Hoffman winning their respective matches at 174, 184 and 195 pounds.
"We're heavily-favored in those matches, but I've seen a lot of duals where that's the case and the pressure gets to guys and they lose in that situation," Ryan said. "They found a way to stay calm, win their bouts and put the dual out of reach for Michigan."
Smith grabbed a 10-6 victory and Romero, ranked No. 5 in the nation in his weight class, gained his second victory this season over Michigan's eighth-ranked Matt Finesilver.
Romero gained a double-leg in the first 10 seconds to go on top. 2-0, led 3-1 after two periods and then broke from a 3-2 struggle in the third with two takedowns in the last 1:20.
" I started picking up my attack rate more in the third," said Romero, who's now 18-3 on the season. "I was disappointed in myself a little bit that my attack rate wasn't what I wanted."
Getting a win at Michigan for the first time since 2018 was a nice way to begin a weekend that will finish Sunday, with the Buckeyes hosting Michigan State at 1 p.m.
"It obviously feels great, first to win and then to get our lineup back," Romero said. "We've been battling injuries, so to have most of our guys back and to get off to the start that we did was great. Our lightweights came out with a bang and got us that 9-0 lead. That was great."
Besides Heinselman's return from an extended absence, Smith made his return after missing OSU's two previous matches and Kharchla's loss came in just his second match in six weeks.
"It feels good to be close to full force," D'Emilio said. "Our mojo is good right now. We have a lot to look forward to these last few months of the season."