The former pitching coach at Texas, and national Division I assistant coach of the year, new Ohio State pitching coach Sean Allen talks about transforming the most critical position on the field into a hopeful advantage in 2023.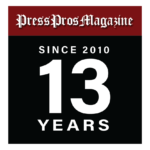 Columbus, OH – In a recent discussion with new Ohio State pitching coach Sean Allen he said a lot about what Buckeye followers were eager to hear. And he said it with polished efficiency.
With previous stops at Houston, Florida International, Sam Houston State, Tulane, and most recently…six seasons as David Pierce's assistant at the University of Texas, Allen's 15 seasons of experience as an assistant are as comprehensive as any to be found in college baseball. What he knows about baseball and pitching is tried and true.
When he folds his hands and speaks with his quiet, matter-of-fact Texas drawl, he sounds a bit like a drill sergeant. Simply put, he needs a few good men.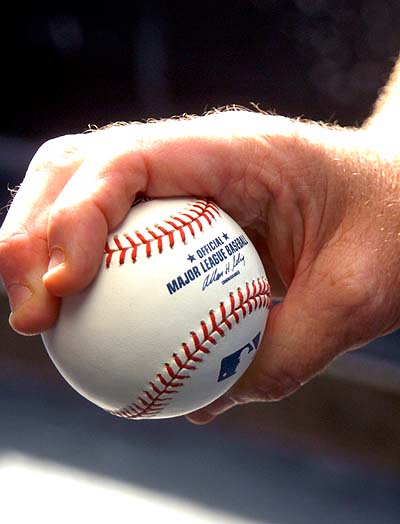 The Buckeyes struggled to pitch in 2022. There's no question. From earned run average, to home runs allowed, or the simple fact of too many free bases…it, along with defense, highlighted the program's most frustrating season in recent history.
Allen, who came from Austin last summer, smiles at the obvious questions over why, and how to fix it. Having previously coached both hitting and pitching, he helped the Texas Longhorns to the 2022 NCAA College World Series in Omaha – a year removed from being tabbed as the 2021 NCAA Division I Assistant Coach of The Year!
First, and most obvious…how does Allen compare the arms he left behind in Texas to the ones he inherited with the Buckeyes?
"I've gotten that question a lot," he began. "I'd say the guys ten through twenty at Texas were uber-talented, big arm strength guys that are higher-profiled kids out of high school.
"But for me, it's a matter of putting the best staff possible together. Pitchers with different skills and a different look are just as important, versus guys who just have superior arm strength. That's what I like about here (at Ohio State). We have a bunch of different looks, and I think that's going to allow us to have some success."
His conversation centers on the three 'Cs' of pitching.
"Confidence, competitiveness and command has a lot to do with it, and we won't know that until we actually line up and the real bullets start to fly. But comparison-wise, the front end of our staff is competitive. (Isaiah) Coupet can pitch anywhere in the country. I think Josh Timmerman has SEC weekend-type stuff. Now can he go pitch that way? We'll see.
"Justin Eckhardt is in that mix (he was at the University of Texas with Allen), and he can pitch anywhere in the country, and there'll be others in the mix to start for us that can pitch anywhere, as well. That says a lot about this pitching staff."
Complementing Allen's experience is former Clemson pitching coach Andrew See, who played and coached at Ohio University before becoming pitching coach at both Duke and Clemson. Currently, he's listed as associate pitching coach for the Buckeyes, coupled with being recruiting coordinator.
Between them, finding three dependable weekend starters is a top priority.
Isaiah Coupet (5-5, 5.75) did show in 2022 that on the right day he was capable of pitching anywhere in the country.  But the good days were only a tease of his potential.
Senior Wyatt Loncar was brilliant at times…confounding at others when the brilliance suddenly faded.
Newcomer Justin Eckhardt was in the mix be one of the three weekend starters the last three years at Texas.
"He just finished fourth all three years," adds Allen. "He's a power arm that can pitch."
Transfer George Eisenhardt came from Xavier, where it didn't happen for him in 2022, but the Portland, Oregon native showed an impressive sinker/slider combo in fall baseball outings.
Junior Josh Timmerman is from Blacklick, Ohio, by way of Wabash Valley Community College, and comes to Ohio State having fashioned an 8-1 record at Wabash in 2022, while averaging 11 strikeouts per nine innings.
Starting with those five candidates, Allen and head coach Bill Mosiello hope that three eventually emerge as their guys for Friday, Saturday, and the sabbath!
How important is the starter in college baseball? Obviously, it sets the tone for competitiveness and confidence.
It takes pressure off the defense for the ability to record at least a third of the outs via the strikeout.
And,  a starter's earned run average in the range of 4.00 to 5.00 allows that the Buckeyes average of 6.88 runs per nine innings last year gives them a chance at the back end of every game.
"It's important because it tells the rest of the team that you have a chance from the first pitch," says former Reds pitching coach Don Gullett, now retired and living in Kentucky. "And it allows for a lot of different ways to score a single run and win a game. You don't rely on the big inning, or to just outscore someone."
"Coupet is going to be our Friday starter," says Allen. "After that, Eckhardt, Timmerman, Loncar, (Gavin) Bruni, and Eisenhardt are all guys we're stretching out who'll have a chance to win the other two jobs. I know Eckhardt from the past – his makeup and what we're going to get – so if I had to guess right now I'd say Coupet, Timmerman and Eckhardt. But that can change quickly, if necessary."
Sophomore Bruni is a unique piece in the puzzle, given his status as one of Ohio's top prospects as a high school recruit out of Alliance High School in 2021. Big arm, and a big figure on the mound, he had his ups and downs as a freshman in 2022.
"He's made huge strides," adds Allen. "And from where he started the fall to where he ended, Gavin's much more confident with what he's trying to do.
"He's a worker, he's a grinder, and sometimes he needs to understand that less is more. He has explosive-enough stuff that he doesn't have to command four pitches and both sides of the plate. Confidence is a big thing, and he's just got to throw strikes."
As important as the first eight innings are to control, the hardest three outs of the game…are the last three. Allen talks about the bullpen in this manner: Give me that one guy, and we'll sort the rest of it out.  There are lots of candidates.
"Landon Beidelschies would be the guy right now as closer – not even close," he says, sounding as sure as that drill instructor.
"Whether it's the ninth inning, the sixth, or the seventh…whenever the game's on the line his being in that role and figuring out how to get three outs – maturing in that role – is something we want to do. We have other guys who can pitch anywhere in the game, and that's something we'll figure out in the next month. But if it were today, Beidelschies would be that guy to get the ball and go win a game."
On the subject of pitching, Sean Allen gives as much thought to what's between the ears as he does to mechanics and spin rate. While some coaches sound like Johnny Miller explaining the golf swing, Allen breaks it down to the simplest denominator – confidence…throw strikes…and do a job!
Do those three things and you're liable to pitch. Opportunity abounds.
He's looking for a few good men.