The University of Dayton Flyers suffered their second straight meltdown on the road and this one Wednesday night was a monstrous loss, 75-70, to the Rhode Island Rams, coached by former UD head coach Archie Miller.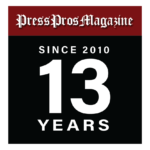 Kingston, R.I. — On paper, the University of Dayton basketball team was favored to win the Atlantic 10 championship.
That paper has been put into the shredder and it is unlikely the flustered and floundering Flyers will win the title.
They've lost three of their last four A-10 games to fall to 5-and-3 and Wednesday night's loss was a monster mash.
It was an upset last Saturday when they lost at George Washington. It was a mammoth upset Wednesday, a 75-70 loss to the University of Rhode Island.
The Rams came into the game 6-and-13, 2-and-5 in the A-10, with three straight losses.
Adding additional pain was that Rhode Island is coached by former UD coach Archie Miller, a winner over his old team in his first try.
The reasons the Flyers lost this one are myriad.
—The Rams outhustled and outscrapped the Flyers and were far more aggressive than the Flyers.
—Defensive specialist R.J. Blakney sat on the sidelines in street clothes with a lower leg injury.
That enabled Rhode Island's two best scorers to roam and shoot at will. Ishmael Leggett, averaging 15.8, scored 25. Bryon Freeman, averaging 14.3, scored 21.
Had Blakney been on the floor, it is likely he would have shut down either Leggett or Freeman.
—With Blakney out, UD coach Anthony Grant opted to play much of the game in a 1-3-1 zone. And Rhode Island exploited it.
Time and time again, they barged down the lane and either scored or got fouled. And they were Deadeye Dandies at the foul line.
They made their first 14 and 23 for 26. The Flyers? They were 11 for 18.
And that was the difference. The Flyers were better in nearly every other category on the stat sheet.
UD dropped in more field goals, 26 to 23. They outshot the Rams, 50% (26-52) to 46% (23-50). The Flyers had more three-pointers, 7 to 6. Without free throws, the Flyers outscored Rhodie, 59-52.
The Flyers had more points off the bench, led by Kobe Elvis, who scored all 14 of his points in the second half, including four straight threes at one point.

—DaRon Holmes II returned to playing productively with 19 points on 8 of 11 shooting. But Toumani Camara and Mustapha Amzil were AWOL.
Camara scored eight on 3 of 8 shooting and Amzil scored two on 1 of 7 shooting. Mike Sharavjamts scored a quick eight points, then disappeared on the bench for most of the game and played only 15 minutes.
Grant's post-game comments on his radio show were poignant after watching his team implode once again to an inferior team that knew how to beat the Flyers.
"Hustle plays, effort plays, discipline plays that we're not making consistently, game after game after game is what is getting us beat," he said. "It just comes down to a toughness.
"Everything we have to do is hard. We have to have guys on the floor for an extended period of time that are able and willing to do hard things," he added. "We don't have that right now. We're lacking in that area right now."
As has happened so often, the Flyers started explosively and leaped to a 22-11 lead. Then it was if somebody flipped the 'off' switch.
In the last 10 minutes of the first half, Rhode Island romped. The Rams outscored UD, 21-5 to take a 32-27 lead.
And when the second half unfolded, the Flyers fell behind, 43-30. A 10-1 UD run brought the Flyers to within four, 44-40.
But Freeman bottomed a three to start a Rhodie surge that built its lead back to 12, 63-51.
Elvis hit a pair of treys and Koby Brea buried a three and the Flyers were on a 13-6 run that drew them within five, 69-64, with 2:27 left.
But as happened time and time again in the final 30 minutes, Rhode Island grabbed every key rebound, snatched every loose ball, dropped in pressure shots. . .and made free throws.
Rhode Island made six free throws in the final 2 1/2 minutes. UD was within three, 71-68, with 50 seconds left. Freeman missed a shot and the ball bounced to half-court.
Rhode Island's Leggett won the race for the ball and Malachi Smith fouled him. Leggett made two free throws and it was sayonora time for the Flyers.
Leggett was the wrong man to foul. He was 11 for 11 from the free throw line. And Freeman was the wrong guy to ignore on the perimeter. He made 5 of 11 from outside the three-point line.
"It's disappointing from the standpoint it is the second game in a row where we knew exactly what we needed to do," said Grant. "from a defensive standpoint and transition defense, we needed to be able to guard the ball and keep them out of the paint and keep them off the free throw line.
"We fell short in all those areas," he added. "Then again, when adversity hits, our ability to fight through that and stick together. . .we're struggling with those things. There is an ability to show strength through adversity that we lack right now. And it has been that way, evident in the last several games that is what is beating us right now."
The Flyers return to comfy, cozy UD Arena Saturday afternoon, where they are 10-1. But the assignment is difficult. . .the Richmond Spiders.
Archie Miller: "My time at Dayton seems like a lifetime ago. Anthony (Grant) has been a fantastic coach. They have a championship pedigree now. Everything about what they're doing is done in a very similar way in terms of their commitment level, their administration, their fans. They have a fantastic program. They always will."