The game itself was no contest.  But Austin Parks delivered plenty of excitement for the St. Marys faithful, setting a new school scoring record in a 71-37 win over Coldwater.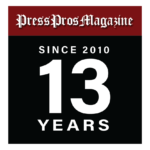 Coldwater, OH – It wasn't what Nick Fisher had hoped for.
Not that the Coldwater coach was shocked to lose…but Tuesday's 71-37 St. Marys win over his Cavaliers was not what he expected.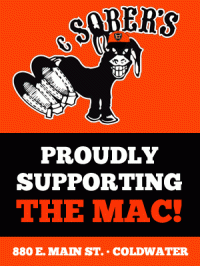 "They're healthy and they're playing good basketball,"  said Fisher of St. Marys, afterwards.
But he didn't think it would be by 34 points.
"I'm a little disappointed in our energy,"  he added, sitting in his office 30 minutes after the crowd had cleared to beat the storm outside.  "This was no indication of how well we've played.  This was not a reflection on how well we've played defensively."
34-point margins lend one to question such things, but in reality Tuesday's loss to St. Marys (10-5) was not so much a question of effort…as it was an obvious issue of size.
St. Marys center, and Ohio State commit, Austin Parks scored 24 points, 16 of those points in the second half, and Coldwater was simply no match for the 6'11" obstacle at either end of the floor.  What shots he didn't block, he deflected or altered, leaving the Cavalier shooters to be a little timid in attacking the rim.
"That's not us,"  said Fisher.  "We had guys second-guessing shots that usually don't do that.  But what upset me was that defensively we're better than the way we played. Maybe we didn't get enough reps on our game plan, but that was the most disappointing thing for me.  But their length obviously bothered us."
From the outset, in fact.  St. Marys jumped out to a 12-3 lead in the first quarter, and did it without Austin Parks attacking the rim.  Rather, the Roughriders' offense went through him to other shooters cashing in on Coldwater's over-playing of Parks – one cut after another on the baseline with a clear path to the rim.
Leading 16-6 at the start of the second quarter, St. Marys again went through Parks to Jace Turner on their way to a 10-0 run, ran out to a 26-6 lead, and the deal was effectively sealed.  Turner finished the first half with 14 points;  while Parks had 8, and St Marys led at the break, 33-15.
He needed 24 points Tuesday to break the all-time St. Marys scoring record, previously held by Derek Jay.  And while Parks was content to find open teammates in the first half, the second half saw him become more aggressive, attacking the rim, and showing the kind of mobility in the paint that landed him opportunity to play next year in the Big Ten.  He scored on a dunk, a baby hook, and a pair of free throws for six points in the third quarter, and 14 for the game.  St. Marys increased their margin to 47-27.
But in the fourth quarter he knew he was within range of the record, needing just ten more points to set the new mark.  Suddenly he became unstoppable, even as Coldwater double and tripled-team him when he touched the ball.
"I think he was just more patient,"  said St. Marys coach Dan Hegemier.  "He doesn't need to rush.  Sometimes he just needs to look and survey.  But I think he wanted to get that record done right away tonight, and he calmed down in the second half and took his time, probably got the ball a little deeper in the post, and they weren't pushing him out as much."
He started the fourth with a pair of thunderous dunks off drop steps to the baseline.  Fouled on three attempts to score, he converted on four of six from the line to raise his point total to 22.  Then, with 4:30 left in the game, he stripped a rebound attempt away from Coldwater's Mason Welsch, turned and had nothing between him and the rim but history.  He threw that one down for his 23rd and 24th points, and the new mark of 1,297 career points.
"The way they were guarding me in the first half I had to depend on my teammates to get their shots, take some pressure off of me so I could go to work,"  said Parks.  "In the second half I tried to get as deep as I could so I didn't have to put the ball on the floor.  My teammates did a good job of getting me the ball so I could just turn and go up with it."
Was it a relief to get the record behind him?
"Tonight was really the first game I was tracking,"  he added.  "But once I heard about how close I was I would look up at the scoreboard, of course.  But I just tried to play the normal game I usually do."
Trailing by their biggest deficit in weeks, Coldwater did not back down, and began peppering the rim in the second half with three-point shots.  Baylen Blockberger had three for the half, and four for the game, for a team-high 14 points.  And teammate Miles Pottkotter chipped in a couple of bombs on his way to 6 points…but it wasn't nearly enough.  St. Mary's Brayden Sullivan answered with four 3-pointers of his own, and the final two minutes were simply anti-climatic.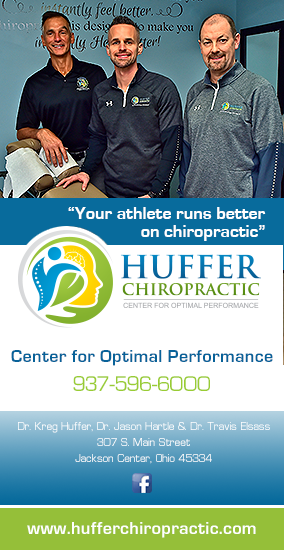 Coldwater fell to 10-8, losing for just the second time in their last seven games.  Blockberger led the Cavs with his 14 points, while Pottkotter and Luke Schwieterman each had 6 points.  Evan Harlamert had 3, and four other players combined for their final eight points.
St. Marys improved to 10-5, winning their fifth game in a row, and were led by Parks' 24 points, 16 by Jace Turner, 16 by Brayden Sullivan, 5 from Evan Angstmann, and 4 from Jaden Lotz.
Nick Fisher was disappointed, but not discouraged, despite getting only two 2-point buckets for the game.  Everything else was a three-point goal (7 of them), or a free throw.  But the suddenly surging Cavaliers are still very much a threat in the race for the MAC title, and there will be no more Austin Parkses between now and the tournament draw.
"Tonight was not a good reflection of us, defensively,"  he reiterated.  "Obviously Parks is a great player.  But when he can get the ball that low on the baseline that just can't happen.  We sent some different bodies on him in the first half – I thought Justin Kaup did a good job, and I thought Luke Schwieterman did a good job on him – but overall I just don't think we did a good job.
"I don't think we played with enough energy."