Its offense is a disaster, its veterans are offering little help, and the schedule offers no immediate relief as Ohio State's NCAA Tournament hopes sink deeper into the abyss with another ugly road loss.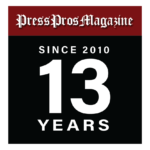 Champaign, IL – There's not much Ohio State coach Chris Holtmann can say and apparently very little he can do to spare his team the continual misery of a challenging January that gets worse by the day.
And the month isn't over yet.
Having blunted a five-game losing streak on Saturday, OSU reverted to its offensively-challenged ineptitude Tuesday in a 69-60 loss at Illinois that was much worse than the final margin.
Saturday, Ohio State (11-9, 3-6 Big Ten) heads for Indiana (13-6, 4-4), which has won three in a row in the league by 18, 15 and 13 points, including an 80-65 rout of Illinois on the same floor where the Buckeyes were decisively whipped.
"We need to be better," Holtmann said. "We just need to be better."
Ohio State trailed by eight points at halftime and by double figures most of the rest of the way, briefly drawing within six points once, only to immediately allow a 10-0 burst that made the final 10 minutes a slapstick routine.
The Illini (14-6, 5-4) ran a layup line all night, both in their half-court offense and in transition, repeatedly taking advantage of the Buckeyes' inability to defend the back door, the screen and roll or the fast break.
In a statistical anomaly, Illinois triumphed with ease despite shooting a pathetic 5-of-28 from three-point range.
Ohio State went 4-for-10 from distance, opening a wide berth to penalize the Illini for their long-range inaccuracy. But the Buckeyes made only 18 of 50 inside the arc, and suffered a debilitating 14-rebound deficit on the glass.
"Obviously, we didn't play well," Holtmann said. "Obviously, that's on me. That begins with me. We need to play better."
Easy shots were at a premium for Ohio State, not just because Illinois is one of the longer and better defensive teams in the Big Ten, but because it's becoming harder and harder to fathom the plan on offense.
Assuming, of course, there is one.
Trip after trip, possession after possession, the Buckeyes pass the ball around and attempt a one-on-one move to gain a good look. Quite often, depressingly often, the shot clock forces a contested attempt that has precious little chance of connecting unless it's offered by freshman Brice Sensabaugh.
He led OSU with 14 points, the 11th straight game he's done so, which is an unrelenting burden to place on a first-year player on a roster with much greater experience elsewhere.
Going back to the well where it found respite Saturday in a 93-77 win over Iowa, OSU tried getting offensive support from fifth-year transfer Isaac Likekele against the Illini.
But, after scoring 18 to double his previous season-high, Likekele reverted to his previously-frigid form and finished the first half 1-of-7, all on shots within six feet of the basket.
Later in the half, both Zed Key and Bruce Thornton missed the front end of one-and-one free throw chances that could have kept the Buckeyes competitive.
Likekele became a crowd favorite in the second half, when he whiffed on a two-shot chance, awarding everyone in the crowd free chicken nuggets for their game ticket.
Back-to-back dunks on the break inside the six-minute mark heightened the fun factor for the home folks, as did Jayden Epps bouncing an inbounds pass off the back of OSU's Roddy Gayle to Epps for a layup.
He was one of four Illini players in double figures, while Justice Sueing's 13 was the only consequential support for Sensabaugh's team-leading effort for OSU.
Center Zed Key had only eight points on 2-of-8 shooting with three rebounds before fouling out with five minutes left.
That stat line that won't inspire much fear from 6-9 Trayce Jackson-Davis of Indiana, who had 31 points, 15 rebounds and five blocks Tuesday in an 82-69 home win over Michigan State.
Another loss Saturday would be seven of its last eight, leaving OSU one game over .500 overall and four games under that in the league because of losses to Minnesota, Nebraska and Maryland – the three teams that join the Buckeyes among the Big Ten's bottom four.