At the two-thirds point of the basketball season, the girls tourney draw looms, while the boys approach those late-season matchups that give glimpse to some of the issues they'll have to overcome to make a run in the tournament.  And the people ask…."Who's Best?"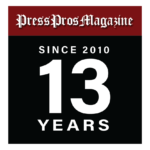 It's that time of the year when those who kindly read Press Pros on a daily basis approach in the hallway outside the gym to ask, "Who's the best team you've seen so far?"
And high school basketball being what it is, my answer is usually, "Depends on the night."
That brings some curious looks, because people usually want a definitive answer…or confirmation that their own team might be in the category of 'best'.  But in reality high school basketball is not that technical, and the issue of 'best' nearly always boils down to two variables.  1) Can you shoot the ball…and 2) can you defend?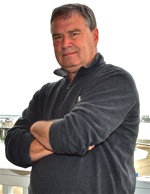 It takes great commitment to do both.
Where 1) is concerned, the players that can shoot it usually dedicate hundreds of hours in the off-season refining the art of shooting the basketball.  Former Piqua coach Dave Zeller, who was said to be as good a high school shooter as there ever was (Tecumseh High School), used to say, "If you're not shooting 1,000 shots a week in the off-season you're not a shooter."  Given the demand on athletes' time from competing sports in this day, I'm not sure that happens anymore – that it's even possible.
Where 2) is concerned, good defense is a commitment to something that's not even fun, individually.  The only satisfaction that comes from holding an opponent without points is a collective one, and modern sports is too predicated on individual accomplishment.
So the question…who's best?…becomes hard to answer unless you settle in on the cut and dry.  Who can score, and who can keep others from scoring?  Here are a few of my candidates.
Number one…Jackson Center (13-1), a team that doesn't average over 50 points, but they could if they wanted to.  The Tigers have the shooters, I'm convinced, led by Jace Mullenhour and Nolan Fark.  But they're so committed to strangling opponents with their defense that they don't need more than 50 points to win.  Their one loss has been to Russia, in the first game of the season, by one point…and they lost a double digit lead in the second half.  More, a last-second shot that would have won it for Jackson rattled out at the horn.  But what impresses about Jackson Center is always the way they play defense.  Kids know…if you want to get on the court you'd better defend.  And you've got to rebound.  They're the best of any I've seen.
Number two…Russia (14-1), the team that gave Jackson Center that one loss.  The reason I like Russia so much is because they can score, and the way they score.  It's a totally unselfish team with as many as five players on the court that can both run and shoot from range – Hayden Quinter, Braylon Cordonnier, Zane Shappie, Brayden Monnin, and Xavier Phlipot – and they really don't care who does it.  They've played together since elementary school and they really get it that there's no 'I' in team.  Plus, the Raiders have their own version of pressure defense, and they can play three or four off the bench without much drop-off.  Their one great deficiency is size.  But they've also lost just once, and that one loss was to Jackson Center in the regular-season rematch…by double digits!
Number three…is Tipp City (12-1) out of the Miami Valley League. Understanding now, that we don't get to see a lot of teams from the WBL, the GWOC, farther south, east, and north…so we have no first-hand assessment of Centerville, Chaminade, and teams others think better.  But Tipp is once-beaten (13-1), and have a couple of players in Liam Poronsky and Stanley Clyne that make them a threat on most nights, against most opponents.  The one caveat I have about them is there's too many Fairborn and Greenvilles on their schedule…but you can only play who you play.  The MVL hasn't been basketball strong in years.  The other caveat is the question of depth.  If Clyne and Poronsky get in foul trouble, where do the points come from, and ability to handle the press?
Number four..is Miami East (14-1), and for the same reasons we like Tipp.  The Vikings are well-coached, they play well together, and those two attributes will win you a lot of basketball games.  Their one deficiency is overall size, but who can't say that?  Only St. Marys (6'11" Austin Parks) and Marion Local (6'9″ Jack Knapke) stand out for having a true rim protector.  But Jacob Roeth and Wes Enis can both score – not just shoot, but score – and the Vikes do a little bit of everything well.  Again their 15-1 record does not reflect great competition from the Three Rivers Conference, but on any given night they're going to beat a bigger team that does play in a better league.  They're that good, and the game of basketball is that fickle.
Number five…is Marion Local (11-3), because when you have two skilled players who are 6'9″ (Jack Knapke and Austin Niekamp) you automatically have physical advantage over four-fifths of the teams you play.  The issue for Marion, however, is they get such a late start because of football, they've recently had a key injury to their best shooter (Jaydn Mescher), and largely they're a half-court basketball team…so they have to shoot the ball well, and they have to be able to get the ball in the hands of Knapke down low.  They haven't done that on a dependable basis.  They don't score a lot of points, but they're committed to playing tough, hard defense.  An official told me earlier in the year…"Helmets and pads should be optional for Marion Local."  Given that, and given that Jaydn Mescher is coming back in a few days, this is a dangerous basketball team in Division IV.
Number six…is Troy Christian (10-2), out of the Three Rivers Conference, and largely because Ray Zawadzki has again done a marvelous job of doing more with less.  The Eagles don't have great size and depth, but they've got a great point guard in junior Parker Penrod, they play well together, and they play hard for all 32 minutes.  Again, their schedule is not so compelling, but they do own wins over athletic Northridge and Division IV state runner-up Tri-Village.  Standing 10-2 at this writing, you can't take them lightly, especially in Division IV.  One more word about Parker Penrod:  he's the quickest, most improved player at the point position we've seen this year…and guards really count.  He 'oozes' basketball!
In the list of 'still questionibles'….Piqua, Troy, New Bremen, and a couple of others we've haven't seen enough.  The issues are very familiar – consistency, and the ability to shoot the basketball.  And here's a stat from my sideline notebook kept since the start of the season.  In games lost by 10 points or less, the losing team has averaged just 61% shooting from the foul line, which tells me two things.
1) Former Texas coach Abe Lemons used to say that the safest place to put an opposing player with the game on the line is at the foul line.
And 2)  There aren't that many players who have the time…or take the time…to shoot a thousand shots a week in the off-season.
We'll talk about the girls…next week!