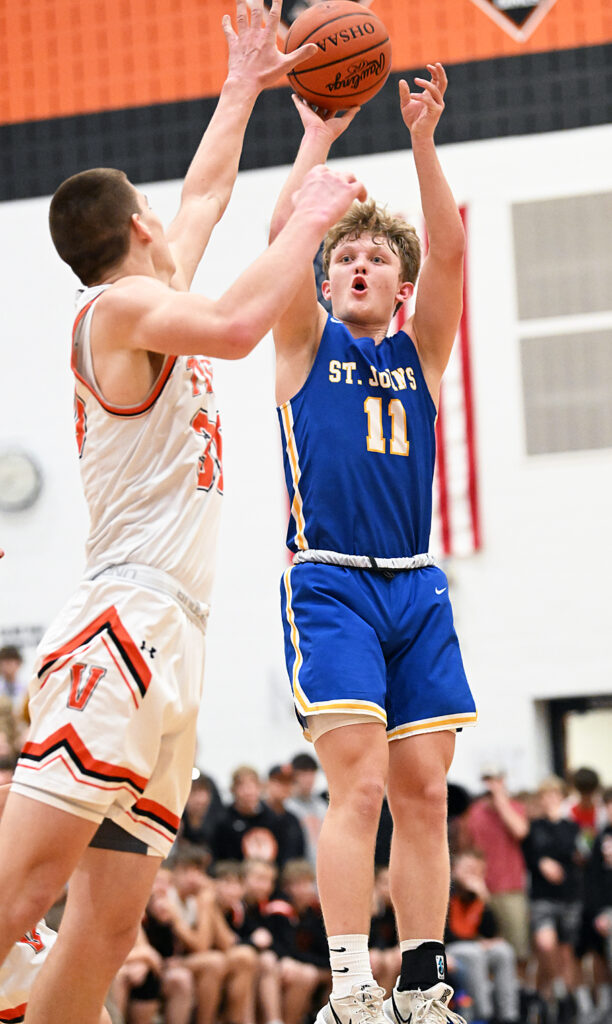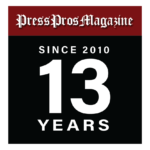 We had yet to see him play, but had heard good things about Delphos St. John freshman, Cameron Elwer.
Skilled, poised, and he plays the game with a lot of fun…said those who had witnessed the second-leading scorer in the Midwest Athletic Conference (23.4 ppg).  "He's worth the trip to Delphos,"  said another.
As it turned out we didn't have to drive to Allen County, as the Blue Jays played this past Friday in neighboring Versailles.  And true to his billing, Cameron Elwer did make a good first impression, scoring 26 points in a 56-45 win over the Tigers, justifying his selection as this week's 'Who's Hot' honoree on Press Pros.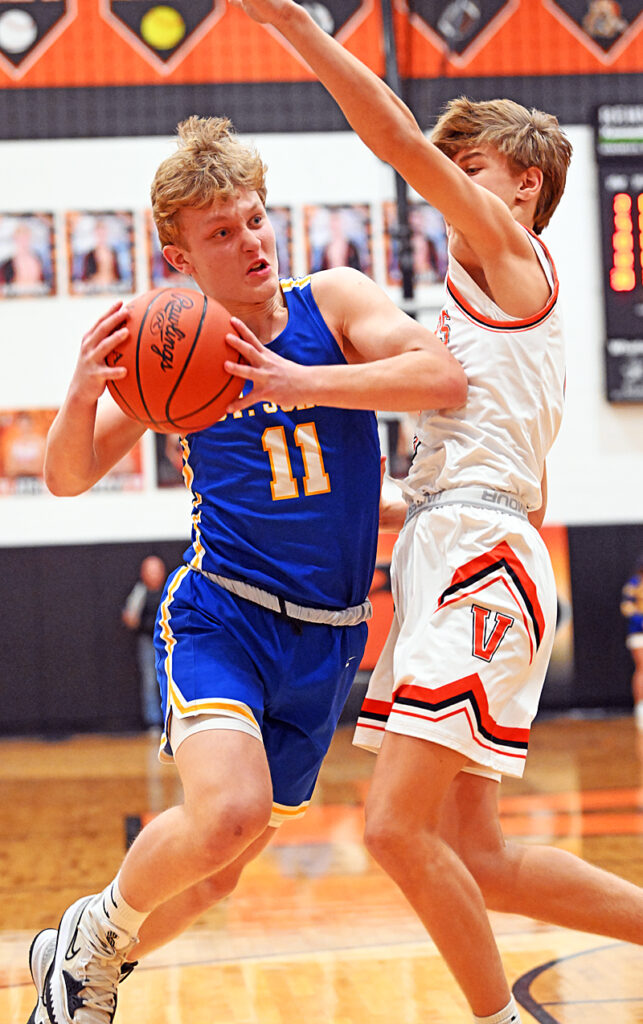 It's cliche', but youth is served occasionally for the individual that stands out for obvious work and commitment in order to perform beyond his years.  Such is the 6'0 Blue Jays guard – son of the coach (Aaron Elwer) – who's grown up in an obvious basketball culture.  But nothing's forced.  It just looks right – good – on Cameron.
"I've practiced a lot, trained for this,"  he smiles.  "So it's nice to see that I can play at a high level for as young as I am."
"He's worked extremely hard,"  says his dad, Aaron.  "He's calm and cool, he's worked extremely hard, and I think it reflects that when you watch him play."
And yes, he does play the game with a lot of fun – when he's not scoring he's looking for open teammates that can score.  He treats every possession as if it was the last piece of food on the table – never take opportunity for granted.
Versailles coach Travis Swank paid him the most obvious compliment following the Tigers' loss, showing genuine respect for a fellow competitor, with an eye on the future.
"It was the first time I've seen him live,"  said Swank.  "And he's going to be a problem in our league for a long time."
We agree, and heartily recognize Delphos St. John's Cameron Elwer as this week's 'Who's Hot' honoree on Press Pros Magazine.
Peace of mind is as easy as the relationship you have with your local bank, and the St. Henry bank is small enough to know you, and big enough to serve you.  The St. Henry Bank joins Press Pros Magazine in recognizing this week's "Who's Hot" honoree…Cameron Elwer, from Delphos St. John High School.