Saturday's clash of the Division IV titans proved to be as simple as 2023 Jackson Center basketball.  Deny the other team baskets, and athletic, timely offense by Grant Elchert doomed Marion Local.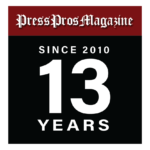 Jackson Center, OH – With respect, we borrow from a well-known title penned by Ernest Hemingway, long ago…The Sun Also Rises.
No other words could describe better, or be more apropos for the way #3-ranked Jackson Center handled #8-ranked Marion Local in a Saturday night special matching Shelby County League co-leader, Jackson Center, and MAC co-leader, Marion Local.
On a team of notable scorers – shooters – Nolan Fark, Jace Mulllenhour, and Camdyn Reese, 'the son also rises' occasionally, as Hemingway famously penned.  And on no more welcome occasion could it have happened than a 45-30 win over the 10-3 Flyers – much bigger, presumably stronger, and more physical.
Grant Elchert, the youngest son of Jackson coach Scott Elchert, took his place among the more notables Saturday by canning two first quarter bombs from behind the three-point arc to spur the Tigers to an 18-17 half time lead.  Then, leading by nine at the start of the fourth quarter, Elchert launched another from range to push the lead to double digits, and to settle the matter as the clock, and the weekend, ran out on Marion Local.
Indeed, the son did rise, adding more intrigue and excitement to a Division IV southwest team, co-leader with once-beaten Russia for the Shelby County League title, and what's anticipated as a head-on collision between the two somewhere in the post-season tournament.  Elchert ended up hitting four of six from three-point range for the game, and joined teammates Jace Mullenhour (14 pts) and Nolan Fark (11 pts) in double figures with 12 points of his own.
"I was getting open looks, I came out ready to shoot, and those shots were falling,"  said Elchert, who averages less than five points a game, after the Tigers' (14-1) latest win.  "I believed in myself to make those shots, and they went in.  So it was good."
Good?  How about an omen, if you believe in stuff like that?  Because for those who follow Elchert's Tigers – and it is a religion in zip code 45334, – it must feel like just one more reason to believe that the Tigers are equipped to take down anyone on a given night.  They've now beaten speed and offense (Russia), height and physicality (Marion Local), and all that remains now is the unknown, hopefully a team in the regional round of the tournament, or beyond.
But not to get ahead of ourselves…Elchert's pair of 3-pointers joined teammate Nolan Fark (8 pts and a pair of 3s) to score 14 of the Tigers first quarter points Saturday, and take a 16-12 lead by period's end.

Then, you might say, the game hit a lull.  Befitting another attribute of Jackson Center and Scott Elchert basketball,  the Tigers scored exactly 2 points in the second quarter, on made free throws by Fark and Reed Platfoot.  But they limited Marion to just 5 points…a field goal and three free throws by 6'9″ post man, Jack Knapke.
Knapke and teammate Austin Niekamp towered over the smaller Jackson lineup, but to little avail, allowing for how Jackson Center plays defense.  Knapke (8 pts) and Niekamp (2 pts) were never a factor in the game, except for the points they didn't score!
"They do such a good job of defending, and that's what you expect when you come over here,"  said Marion coach Kurt Goettemoeller.  "Even though they're undersized in the post, they make it difficult on your post play and that's our bread and butter.  They're just so good on post defense – #34 (Camdyn Reese) – they have their hands in there, and they make you uncomfortable.
"We were only down one at the half, and we really should have been up.  We missed some easy shots that were open looks, we missed some free throws, and against a team like Jackson Center you've got to convert those.  If we do, it might have been a different game."
As well, it might have been a different game if JC's leading scorer, Jace Mullenhour, had scored in the first half, but he barely did…a lone bucket in the first quarter, the two points that Elchert and Fark didn't score!
But Mullenhour came alive in the second half, with help in the third quarter from Elchert, who hit the third of his four 3-pointers after halftime, helping Jackson to a 12-6 advantage for the quarter, and a 30-23 lead by quarter's end.  Fark, Bryson Roberts, and Reese also scored as Marion continued to struggle.  One could sense that the end was nearly in sight.
It didn't take long.  Mullenhour exploded in the fourth, scoring 10 of his team-high 14 points on mid-range jumpers, slashes to the rim, and a pair of stickbacks off offensive rebounds.  Quick as a heartbeat the lead was double figures, and when Elchert hit the final of his four 3-point bombs it nailed down the lid on the Flyers' fate.  Jackson would end up outscoring Marion 15-5 over the final eight minutes…and 27-13 over the final sixteen minutes!
Scott Elchert smiled at the irony, or opportunity, of giving creds to his own son, but once he started there was a decided note of pride as he chose his words.
"We have multiple guys who can shoot the three-point shot, so we'd be crazy not to,"  he began, thirty minutes after the game's end.
"And Grant shot the ball well, confidently, so he clearly gets that from his dad,"  he added with a broad smile.  "Sometimes you hate to talk about your own kid, but I think our coaches would agree with this…Grant's probably the most unselfish kid we have on the team, even though we have a lot of them.  He's the one that's always making the extra pass…so it was neat to see him tonight, knowing that we needed him to knock those shots down.
"We also defended well,"  he added. "And they're not easy to defend because of their size.  And Jace gave us a momentum boost there in the second half, he might have been a little tired from last night…but he found that second wind and got himself going.  Another solid win, and that's what you want this time of year."
Mullenhour's late spurt led all scorers with 14 points, while Elchert finished with his 12, and Fark added 11.  Lucas Heitkamp, Roberts, Platfoot, and Reese all added 2 points apiece.
For Marion, a troublesome night offensively, but there's a long list of teams that can say the same from a Saturday night against Jackson Center.  No one reached double figures…Knapke led them with 8 points, Brandon Eyink had 6, Luke Polhman had 4, Mitch Ranly had 3, Tate Hess had 4, and Ryan Homan and Niekamp each finished with 2.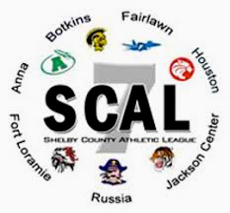 Grant Elchert doesn't get a lot of time from questioning media, but Saturday's performance certainly puts him in the backs of minds going forward, for the confident manner in which he stepped into big shots at big moments and came up big when big was needed.  When questioned over whether his surprise three-point skills were indeed a genetic gift from his dad, he laughed.
"Thanks, but that's not true,"  he corrected, appreciating the irony, and no doubt a special moment.
And thank you, too, Mr. Hemingway.