The heavily-favored University of Dayton Flyers laid an ostrich-sized egg in the nation's capital Saturday afternoon, dropping a 76-69 decision to George Washington, a defeat that dropped the Flyers out of first place in the Atlantic 10.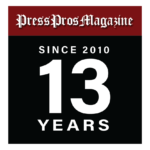 WASHINGTON, D.C. — When it comes to playing on the road, the University of Dayton basketball team is like a bad Broadway show playing Peoria.
Not good, not good at all.
The Flyers played George Washington in the Foggy Bottom section of the nation's capital and played most of the game in a fog Saturday afternoon.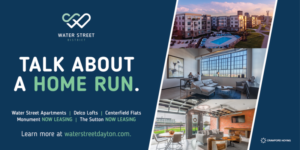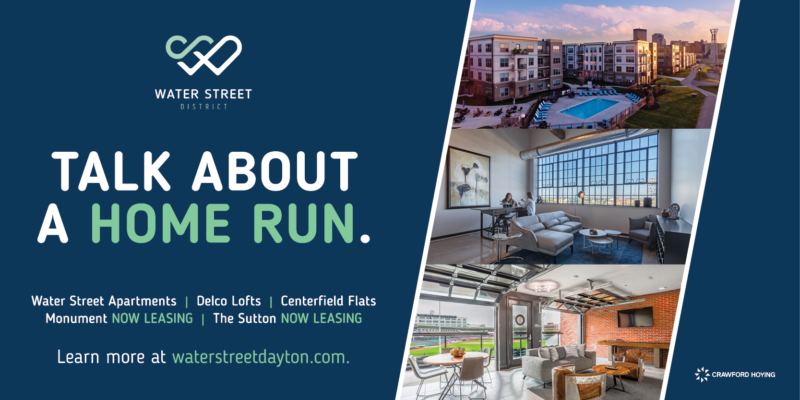 Favored by 8 1/2 points, the Flyers played like 8 1/2-point underdogs while losing to GW, 76-69, in the sold out Charles E. Smith Center.
While the Flyers are 10-1 in UD Arena, they are 3-6 on the road.
Even with the crushing loss in a game the Flyers were expected to win, coach Anthony Grant advises fans to look up, the sky is still up there.
"A lot of games left, a lot of games. The sky is not falling." said Grant on his post-game radio show with Larry Hansgen. "We have a really good team. And this was the first game we've had our whole team together."
Indeed, the only players who can look in the mirror and say, "I played well, I did my job," were Malachi Smith and Kobe Elvis. And because they are coming off long injury-forced layoffs, Grant has to limit their appearance time.
Smith, playing his second straight game, played 21 minutes and scored 12 points on 3 for 6 shooting (one three) and five for five from the foul line plus three assists.
Elvis made his first appearance after missing 12 games and played only 14 minutes. He was 3 for 5 and made 2 of 3 trey for eight points.
Most of the others, though, were one step below gosh-awful, a gang that couldn't shoot straight: R.J. Blakney 1 for 7, Mike Sharavjamts 2 for 7, Koby Brea 2 for 9, Mustapha Amzil 2 for 6.
"We have to be better as a team and understand these opportunities on the road," said Grant. "We're not getting too high or too low. There is, though, an urgency that we have to play with moving forward."
The tone was set in the first half when it was evident GW was armed and ready for the ambush, despite its 9-9 record, 3-2 in the Atlantic 10. The Flyers, 13-7 overall, fell out of a tie for first place at 5-2 behind VCU and Saint Louis, both 6-1.
"Our goals are still in place, no goal is out of reach," said Grant. "We don't control our destiny now from the way the standings are right now, but we can play our way back into position where we can control it."
The first half was decisive. . .GW 36, UD 22. UD was 8 for 30 from the field, 4 for 13 from three. As does every team, the Colonials surrounded DaRon Holmes II with human flesh when he put his hands on the ball. He was 1 for 7 in the first half.
With 20 NBA scouts seated in the venue, presumably to watch Holmes, they saw him struggle for the third straight game after he scored 20 or more in seven straight games.
He finished 5 for 15 and 4 for 4 from the foul line for 14 harshly-earned points and 10 rebounds, a double-double that didn't bother GW.
With GW putting total concentration on Holmes, the perimeter was open for Flyer sniping, but they couldn't hit a parked semi-trailer with a rock from 10 feet away.
On the other side, GW was 15 for 31 in the first half, 5 for 10 from three and kept its crowd roaring with five dunks.
"You'd like to learn our lessons through winning, but unfortunately for us we haven't been able to put two halves together against a talented team that is focused and ready like they were," said Grant.
The Flyers awoke in the second half and drew within six a couple of times and within five, 74-69, with 16 seconds left, but time ran out.
With 2 1/2 minutes left, GW led, 57-50, and didn't take another shot. The Colonials forced the Flyers to foul and they made 19 of 20 in those final 150 seconds.
And for once, R.J. Blakney met his match in a defensive chess match with a bishop, GW's James Bishop IV. Bishop, averaging a league-leading 21.7 points a game, scored 27.
The 6-2 senior guard, a transfer from LSU, is quicker than a bolt of lightning and was from the top of the lane to the basket in the half-blink of an eye. He was 10 for 19. Take away his 0 for 4 from three and he was 10 for 15. And he had time to dish seven assists.
Although the Flyers were bigger and taller, they lost the rebound battle, 38 to 34, something that signals a GW victory. Coming in, they were 8-1 when they outrebounded the opposition and 1-8 when the other team won the battle of the boards.
As has happened during several Flyer failures, they were outmuscled. GW used physicality to push around the Flyers like bullies on a subway platform.
In particular, teams continue to use public mugging defense on Holmes.
"We have to mature to the standpoint. . .that when the same thing keeps happening over and over again to you, OK, you have to make a choice, in terms of toughness and who you want to be," said Grant. "It's the maturity at the end of the day that you have to have to play high-level college basketball. Right now, those are lessons, tough lessons when you lose.
"It's nearly every game for us," he added. "With what we've been able to do this season, it is going to continue. And we have to be able to answer the bell to that. As individuals, we have to make a choice on how we are going to approach the last two-thirds of this season."