Firing on all cylinders from the get-go, Olentangy Liberty ran Dublin Coffman off the court, snapping the Shamrocks' 71-game OCC win streak dating to 2016 and hoisting itself into the upper crust of big-school teams in central Ohio.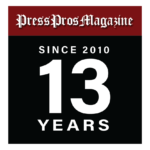 Powell, OH – More than a few girls basketball coaches and observers in central Ohio – and statewide for that matter – will no doubt do a double-take when they run across this score: Olentangy Liberty 76, Dublin Coffman 44.
No…that's not a typo.
Did Coffman, two-time defending regional finalist and sixth-ranked in the Division I state poll, lay an egg in this Ohio Capital Conference Central Division showdown Friday at Liberty?
Of course. Even Shamrocks coach Adam Banks, eternal optimist that he is, would concede that much.
But, more important, Liberty issued a statement in big bold letters that it is a force to be reckoned with and at the very least should be mentioned along with Pickerington Central, Coffman, Marysville, Westerville South and perhaps a few others as a legitimate contender to make a deep run in late-February and March.
"You don't see something like that too often, the way we came out shooting the ball," Patriots third-year coach Tom Waterwash said, shaking his head in semi-disbelief.
Liberty bombed in six three-point shots on the way to a 27-9 lead after one period. Junior sharpshooter Gigi Bower hit three of them, including a banked-in shot from 23 feet when knocked to the floor after being fouled. It was that kind of start, and that kind of night for the Patriots, who brought their 'A' game in all facets.
The margin bulged to as large as 40-11 at one point in the second quarter.
Never the slightest bit threatened, Liberty (14-2, 6-1) pulled within one-half game of Coffman (13-4, 7-1) in the Central race and snapped the Shamrocks' 71-game win streak in OCC play, dating to Jan. 8, 2016, when they lost at Upper Arlington. Liberty also ended a string of 10 straight defeats to Coffman.
"Of course, we knew all about that winning streak they had," Liberty sophomore point guard Claire Mikola said. "I had a feeling when we took the floor for warmups tonight, we were ready. We had a lot of incentive and plenty to prove to other people."
On Dec. 2, Coffman rallied from 13 down in the final three minutes to edge Liberty 43-41 on a last-second three-pointer by Gwen Jenkins. It was the only lead Coffman held all night.
"Coffman is always a big target for us, but even more so after what happened the first time we played them," Bower said. "I mean, I was pissed from the last game. I can't even begin to explain how ready we were for this, deep down. Coming out of the gate, I wasn't really even thinking. I just did my thing and our team just did our thing."
Liberty, which came in ranked 14th in the state poll, excelled at all levels.
The ultimate point guard, Mikola handles the ball is if it's a yo-yo and distributes it sublimely. She also leads the team in rebounds, assists and field goal shooting.
With 53 treys thus far, Bower has unlimited shooting range and a green light to do so.
Junior guard Emma Karagheuzoff also in an outstanding perimeter shooter.
While the Patriots pass the ball crisply in a spread floor, 6-foot-2 senior Addison Marston creates mismatches in the middle and offers a shot-blocking presence on the defensive end.
Liberty is holding opponents to just 31.3 points per game and 34 percent shooting from the field.
"Gigi is our biggest scorer (15.2 points per game), but we've got a bunch of kids who can chip on eight to 10 on any given night," Waterwash said. "We have a lot of willing passers, including a game-changer in Claire who makes it difficult for teams to press us.
"Honestly, it's a really fun group to watch and to coach. Even though we're young, most of these kids have played together for a long time and it shows out there on the court."
Bower scored 23 points, including seven threes, to pace Liberty, while Marston (17), Mikola (15) and Karagheuzoff (11) also hit double figures.
Jenna Kopyar led Coffman with 16 points. Wisconsin-bound 6-2 senior Tessa Grady, who came in averaging a team-high 16 points per game, was held to a season-low of two. Jenkins is in concussion protocol and did not play.
Liberty's only other loss came to two-time defending Kentucky champion Louisville Sacred Heart last weekend.
"Right from the opening tip, they played a lot harder than we did and when you lose a game like that, it rests on the shoulders of the coach," Banks said.
"That said, I've got to give Liberty a whole lot of credit. Their coach does a heck of a job. They play a very similar style that we do with spacing and shooting but they did it a lot better than we did tonight.
"They always give us close games. They're a tough matchup for us. They may be a little under the radar to the rest of central Ohio, but certainly not to us. They're one of the elite teams around, and not a team you want to see late in the season."