It didn't take long for Troy Christian to establish its superiority over Milton-Union, which struggled Friday to deal with the Eagles' array of perimeter talents.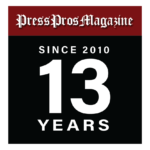 Troy, OH – The sight of his shot going through the net, and the screams of approval that elicits from the Troy Christian crowd, landed with an extra measure of satisfaction in Parker Penrod's psyche Friday night.
That's what a little sensory deprivation will do for a guy who's been sitting in a dark room since suffering a concussion 10 days ago in a win over Bethel.
"To get back on the court with my teammates, my energy was going through the roof in pregame," Penrod said. "At the start of the game, I was clapping my hands for everyone."
It didn't take long for the applause to fall Penrod's way once the Eagles embarked upon their eventual 58-23 victory over Milton-Union.
The junior point guard hit his first four shots to fuel TC's advance to a 14-5 lead after one quarter and the margin only escalated from there.
"I was stuck in the basement for four days with no lights and no phone," Penrod said of his concussion recovery regimen. "It feels great to be out here and great to get a win."
The victory keeps Troy Christian (11-3, 8-1) one game behind league-leading Miami East (15-1, 9-0) in the Three Rivers Conference, pending their rematch on Friday in Casstown.
The teams' first meeting Dec. 16 came down to a final possession, on which Troy Christian could not score, leading to margin-padding free throws at the finish for East, which plays Tuesday at Milton-Union.
Bulldogs' coach Rusty Berner found no comfort in that in the aftermath of a rough night all around for his team.
"We better get better quickly, because the number one team in the state is coming to our house," Berner said.
Milton will need more support for Cooper Brown, who led the Bulldogs with 14 and is now shouldering most of the offensive load with Blake Brumbaugh sidelined by a high-ankle sprain.
Brown's early triple forged a 3-3 tie against Troy Christian, after which things went south quickly with Penrod hitting a three, a 16-footer and two shots in close before the first quarter ended.
"With us being where we are, we have to play well fundamentally," Berner said. "We didn't do that early. They knocked down some shots and we didn't. We missed layups and I think everything that could have gone wrong probably did."
Already in front by double figures early in the second, Troy Christian got a sudden offensive infusion from Christian Brusman, who exceeded his season-high of 10 points with 11 in the quarter.
"I missed my first two, but I got the confidence to get some shots back up," said Brusman, who had scored in double figures only once this season. "I'm very happy and thankful for my players to find me."
Penrod did so inside the two-minute mark, locating Brusman in the right corner for a three-pointer that sent the lead to 27-10.
Ethan Grise hit from long range for the Eagles the next time down to balloon the lead to 20, then Brusman beat the buzzer with a triple from the key to nullify Brown's jumper for Milton.
"That was huge for us," Penrod said of Brusman's second-quarter breakout. "To have another scorer like that, another threat like that, to take the attention off me and our other scorers…he didn't have a great start to the season but I knew his confidence would start clicking here soon. I tell him that every day, and tonight was the night."
Penrod led the Eagles with 19 and Brusman had 16.
"We really have what I call an Equal Opportunity offense," Troy Christian coach Ray Zawadzki said. "Our offense is designed to take advantage of what the defense gives us. This group has actually perfected it a little better than some other groups. They are willing to find that open guy, so it's hard to guard.
Particularly when the Eagles flash five different players who can connect from beyond the arc.
"They tried man and they tried zone," Zawadzki said. "All of our offenses are designed to create decisions for the defense. 'What are you going to leave open?'
"Tonight, Christian found it, got in a groove and built a little confidence. That's going to help us down the line because he's an important part of what we're doing."
Brusman and Penrod will need to have it going Saturday night when the Eagles visit Division IV state runner-up Tri-Village (10-3).
"We're excited to go over there," Zawadzki said. "It's always a good measuring stick to find out where we are. I'll be honest, I have had about zero luck playing them. I think I am 1-9 in my career against them."
If comparative scores mean anything – and they seldom do – this may be Zawadzki's year. One of Tri-Village's defeats came at Milton-Union, 60-50, on Dec. 17.
"I'm looking forward to it," Brusman said. "It's going to be a challenge but we're looking forward to it."