The British have a way of dismissing a ludicrous suggestion…"Not bloody likely," they'll say. Well, Saturday in Columbus, it was Isaac Likekele who bloodied Iowa with a heretofore unseen performance for OSU.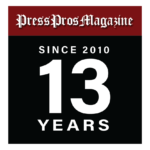 Columbus, OH – Given a roulette wheel's set of options to perhaps pull a win from a schedule that had dealt him a five-game losing streak on its way to who knows how many, Ohio State coach Chris Holtmann decided to put all his money on the longest of longshots Saturday at Value City Arena.
While smarter money might have chosen, oh, say, any other choice among the myriad of possible fixes, Holtmann instead put more faith and more responsibility on the one player whose nickname had been sadly descriptive of the talents he'd displayed so far.
Isaac "Ice" Likekele might now need a different moniker in the wake of his 18-point, 10-rebound, seven-assist performance that belied his previously-frozen offensive skills and triggered a 93-77 victory over Iowa.
"We certainly needed it, like our next breath," Holtmann said of the double-digit victory that ended a run of five-straight single-figure, and in four of those games, one-possession losses. "We had a lot of contributions from a lot of guys…I thought Isaac's play was phenomenal."
Likekele, a fifth-year transfer from Oklahoma State, finally delivered on his billing as a player who could do a little bit of everything and provide an experienced hand on an inexperienced roster.
Not only were his points, rebounds and assists and 32 minutes all season-highs, his 18 points doubled his previous season high and more than doubled the eight combined points he had scored against Big Ten competition.
Also, Likekele's three-point field goal eight minutes in was his first of the season on his first attempt beyond the arc in nine games.
It certainly appeared he prioritized contributing more offensively to a team that had struggled to score, averaging just 67 points per-game, during its recent skid.
"I just play," Likekele said, denying a prioritized personal resolve to score. "I don't have these moments where I get to feeling it. I just play hard."
A family emergency in his native Texas took Likekele away from the Buckeyes for big portions of December, and his re-integration into the rotation has been halting, at best.
"His break set him back a little bit," Holtmann said. "I was a little apprehensive to throw him into some situations because I didn't know where he was in his mental space."
A starter the first eight games of the season, Likekele's start against the Hawkeyes (12-7, 4-4) was just his second since Dec. 3.
His breakout performance raises hopes Likekele can provide something similar as the Buckeyes try to dig out of the dark recesses of the league standings, which won't be easy given a Wednesday trip to Illinois (13-5) and a Saturday night tip at Indiana (11-6).
Brice Sensabaugh led OSU (11-8, 3-5 Big Ten) with a career-high 27 points, while Zed Key had 11 and Sean McNeil and Justice Sueing contributed 10 apiece amid a 56% shooting performance that traced to Likekele's stewardship of the offense.
"That's kind of what we were hoping," Holtmann said of Likekele's contributions. "You're not asking for that kind of a performance every night, but his impact needs to be significant for this group."
One of the fears during Ohio State's slide traced to the diminished success of freshman point guard Bruce Thornton, whose escalation in minutes traced to no one stepping forward to spell him out front.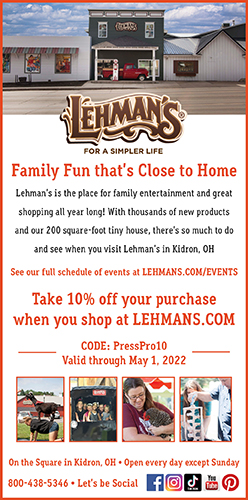 Perhaps Likekele can do that going forward, which would alleviate the concern of Thornton wearing down further as the season progresses.
Thornton started, but played a season-low 14 minutes and did not score, numbers that previously spelled doom for the Buckeyes.
"Today was good for him," Likekele said. "Bruce is going to ball the next game, for sure."
Sueing, also, had struggled mightily of late and did not start against Iowa, but hit his first three-pointer in four games with 8:24 left in the first half to give Ohio State a 28-17 lead.
That fell to 37-35 by the break before a 14-1 burst by the Buckeyes two minutes into the second half rebuilt the margin and increased it to 53-41.
Likekele had two hoops in that surge, Sensabaugh had a three-pointer and a three-point play and the other baskets came from McNeil and Felix Okpara.
"We had some players step up and make plays today," Holtmann said. "As a group, we were really dialed in."
Freshman Roddy Gayle started for the first time and scored nine points on 4-of-7 shooting, contributing significantly in the middle of the second half when Iowa was lurking within three possessions.
Gayle's three-point play and layup near the 12-minute mark kept the lead inflated, and his double-pump dunk in transition off a feed from Likekele at 7:58 fought off Iowa's advance within 69-61.
Key scored twice on successive possessions soon after that, both on feeds from Likekele, who scored four straight himself inside four minutes to finally put the game away.
"He's a good player," Iowa coach Fran McCaffery said of Likekele. "He's going to drive. He attacks and he gives it up. He's just another one of their offensive weapons and he played well today."
What's the sustainability of OSU scoring its season-high in the Big Ten, or getting significant points from players who'd previously contributed almost nothing?
Only the next week will reveal that answer.
"It's just one game," Holtmann said. "That's the perspective. We're focusing on the same thing we do after a loss, and that's how do we improve and how are we playing?"