Tippecanoe stayed atop the Miami Valley League standings with a physical win against the Piqua Indians, thanks in part to a career-high 19 points from Josh Dietz. A balanced offense saw seven different players score in the Red Devils' second win over the Indians in six days.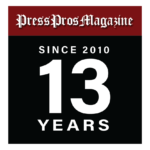 Tipp City, OH – Transitioning from sports seasons can be challenging for athletes, especially for those making a deep run in the playoffs. Lost practice time. Gelling with teammates. Adjusting to different conditioning and physical demands.
When Tippecanoe High School's football players joined the basketball team following the Red Devils' trip to the state semifinals, the basketball coaches were more lenient with missed shots. Count Josh Dietz among those players given freedom to find his shot.
Dietz, who matched his season average after the first quarter, delivered his fifth straight double-digit game in Tipp's 62-41 victory over the Piqua Indians on Friday night. Dietz finished with a team-high 19 points … and many nights that's good enough for game-high superlatives. But Dre'Sean Roberts, the Miami Valley League's leading scorer, netted that with his 24 points.
Dietz opened the season with 10 points in a 73-33 win against Greenville. He went the next seven games with nine points or less, including two games with no points. Tipp coach Brock Moon's advice to Dietz never changed during that stretch: Keep shooting.
"You come in out of football and you miss some shots and you're like, 'Can I still shoot?'" Moon said. "He was a guy that sort of struggled out of football. He's done really well for us and is shooting the ball with confidence."
He had company on Friday night. The Red Devils helped the cause with nine 3-pointers … two shy of their season best which came in that win against Greenville. They also dropped in 10 in a 59-36 win against Xenia. Dietz and Evan Manes each had three, Stanley Clyne had two and C.J. Bailey one.
"Shots started feeling good in warm-ups and stuff," said Dietz, who entered the game averaging 6.9 points. "I was getting open and teammates were hitting me. It just went from there. … Any of us can do that any night. Ev(an) can shoot the ball like no one I've ever met. Anyone of us can do it."
On Friday it was Dietz's turn. He hit Tipp's first 3-pointer of the game … which was also the Red Devils' first points of the game. It halted Piqua's 5-0 start and ignited Tipp's own 9-0 run. Roberts' steal and score pushed the Indians back in front 10-9 late in the first quarter. It was the last time Piqua would lead when … who else … Dietz scored to cap the first quarter at 11-10.
"It was tough coming straight into basketball. The coaches were good," Dietz said. "They weren't too harsh about it in the beginning and they let me come in slow."
Tipp opened the second quarter with a 6-0 run for the 17-10 advantage. The Red Devils pushed it to double digits on a Manes' 3 and after trading scores a couple of times, stretched the lead to 14 by the end of the half. Piqua pulled within 10 points early in the third quarter but got no closer as Tipp's strength inside complemented its perimeter game. Tipp's lead stretched to 22 in the fourth quarter … and it amounted to too much for one Piqua fan.
Perhaps frustrated by an official's inadvertent whistle that halted Piqua's numbers advantage early in the third quarter or a pair of second-half technical fouls called on the Indians, an elderly fan voiced his thoughts to an official after the second technical.
Both athletic directors … Tipp's Kregg Creamer and Piqua's Chip Hare … handled the situation with professionalism. As Creamer gently escorted the fan out of the gym, the fan raised his fist in a show of solidarity with Indian Nation. Fans showered him with cheers and applause. He then turned to Tipp and showed them the finger. He was quickly led out.
As for the action on the court, Tipp's Jackson Smith provided a boost off the bench in the second quarter with six points. C.J. Bailey, Liam Poronsky and Maddox Sivon added timely scores to give the Red Devils seven players in the scoring column. Piqua had four.
"They're a match-up nightmare," Piqua coach Brett Kopp said. "Clyne is really good. Poronsky runs the show in basketball like he did in football. They're just solid. They're well coached. They defend their tails off. They're just really good."
The potential is there for Piqua, too. It's just finding that consistency … which might sound odd for a team that's 12-4 overall. A successful box out here or capitalizing on a turnover there – instead of turning the ball right back over – can sometimes be the difference in starting a rally.
This was Piqua's second loss in three games … both coming to Tipp. The Red Devils beat the Indians 48-36 on January 14th at Piqua.
Tipp led 23-21 at the half in the first meeting, then took control by outscoring Piqua 14-4 in the third quarter.
On Friday night the Red Devils didn't wait as long. They outscored the Indians 22-9 in the second quarter for the 33-19 lead at the half.
"It's just one of those nights," Kopp said. "We're 12-4. We have a lot to look forward to. We just have to try and get better every day.
"We've had a great year so far. We're looking forward to finishing out the regular season strong. They're a fun group to coach. … I told them if they play hard as they can I can live with the result. I might not be happy with it, but I thought they played incredibly hard tonight."
Kyen Warner and Anson Cox each added seven points. Roberts' 24 points was his sixth game with 20-plus points, including a season-high 34 in a 69-66 win against Xenia. The Red Devils managed to hold Roberts to 14 points in the first meeting.
"You try to make it difficult as possible and not let him get into transition," Moon said. "He got to the paint really well tonight and that put pressure on us. He's a player that can get to the hole when he wants to."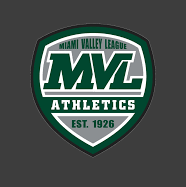 The victory was Tipp's 11th straight. They're 12-1 overall and 10-0 in the Miami Valley League, holding a slim lead over second-place Troy (11-4 overall and 11-1 MVL). Tipp is at Troy on Feb. 3. The Red Devils won the first meeting 56-51 on Dec. 20th.
"I feel like one of our biggest strengths is we're never really comfortable," Dietz said of not relaxing despite the MVL lead. "We're on to the next game."