Led by freshman Cameron Elwer's 26 points, Delphos St. John extended a halftime lead to double digits in the second half to beat Versailles by 13 points.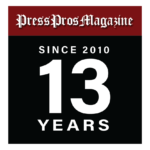 Versailles, OH – Delphos St. John freshman Cameron Elwer isn't old enough to shave.
He can't drive a car yet.
He can't do a lot of things that the rest of us take for granted.
However, he's old enough to step into one of the most physical basketball conferences in Ohio and dictate terms.  He CAN drive a basketball team…and did Friday night, scoring 26 points, dishing out 5 assists, and grabbing four rebounds to lead Delphos St. John (9-3, 4-1 in MAC) to a 56-45 win over Versailles, and did it on the Tigers' home court.
"It's the first time I've seen him live,"  said respectful Versailles coach Travis Swank.  "We were tough and physical on him and he was able to take it and played really well.
Nodding, he added,  "He's going to be a problem in our league for a long time."
Simple as that.
Elwer is the son of St. John head coach Aaron Elwer, 14 years old, and while he doesn't have whiskers he's got the gall of a bank robber, at 6'0″ willing to drive to the rim against Versailles' superior size Friday…to either score, or draw contact and go to the line.  Worse for Versailles, if he didn't score or get fouled, he had the vision and court sense to find open teammates like Aaron Moenter outside the three-point line, standing wide open, who shot the Tigers out of the second half with his three-point accuracy.
"I practice every day,"  he said calmly, afterwards.  "I've trained for it, and it's nice to see that I can play at this high level for as young as I am."
Well…yes, and no, perhaps.  Thousands practice every day – practice their tails off – and can't do what Cameron Elwer does, or did Friday night with the poise and deftness of a diamond cutter.  The obvious epitome of the instincts attributed to a coach's son, you can be sure that he and Dad don't sit around the dinner table and discuss foreign policy.  He's been doing pick-and-roll since he was old enough to pick red from green.
Friday's game was physical from the outset, a combination of man-to-man defense by Versailles, and early on the Tigers began to double the basketball whenever possible.  He handled it all.
On the Blue Jays' first possession of the game Elwer took the ball right at the heart of Versailles' interior defense and scored on AJ Griesdorn.  Moments later he drove, stopped, pulled up, and shot over 6'9″ Connor Stonebraker.  Before the end of the quarter he began to find open teammates – Landen Grothaus, specifically – who canned a pair of three-pointers from the wing to push St. John to a 17-12 lead at the end of the first period.
Versailles intensified its man defense in the second quarter, shut down penetration to the rim, only to have Elwer step outside and drop a 3-pointer on them.  While Connor Stonebraker, Lucas Stammen, and Drake Ahrens held serve for the Tigers, they didn't lose ground, but they didn't make up any, either.  And when Elwer received his second foul of the game  with two minutes to go before the half, he went to the bench.  Versailles scored on a pair of back-to-back possessions, including a Stonebraker 3-pointer, cutting the lead to six points.
But on a dead ball with 15 seconds remaining, Elwer returned to the floor, the Blue Jays ran a set play for him, he pulled up at the top of the key and drained another 3-pointer, pretty as you please, to push the halftime lead back to 9 points, 32-23.  The freshman finished the half with 14 points.
Points came hard for Versailles because Delphos gave as good as they got physically, would not back down on defense, and held Versailles to just 9 points in the third quarter…highlighted by a steal and dunk by AJ Griesdorn.
But points came easier for the patient Blue Jays with the ball in Elwer's hands, and when the Tigers called a time out and put on full court pressure to force pace, create turnovers, and some easy buckets, Elwer responded with a 3-pointer, a pair of mid-range jumpers, and another 3-pointer on his way to a 10-point quarter.
He had 24 at the beginning of the fourth quarter, as Versailles again pressed full court, trying to rattle Delphos into turnovers and transition baskets.  What happened was Elwer found 6'2″ Aaron Moenter standing all alone on the wing, twice, and Moenter drained a pair of 3s, scored again at the rim, and finished the quarter with 8 points.
Elwer finished his night with a pair of free throws, missed another front end of a one-and-one, and could have scored 30.  As it was, he, Dad, and a good crowd from Delphos were delighted to go home with a 56-45 win.
"We have some high expectations,"  said Elwer, Sr., after the game.  "We've had a couple of close ones get away from us, and hopefully we've learned from that.  That last three Fridays we've played really well, and it's not easy to come here and win against Connor Stonebraker, who was the Player of The Year in the league last year.  We took some punches from them, we embraced it, and maybe this is a sign that we're maturing even more and gaining confidence going forward."
Aaron Elwer flashed a broad smile when he was asked the inevitable question.  How has someone so young, made such a big impact, entering Friday's game averaging 23.4 points a game, second only to Fort Recovery senior Cale Rammel.
"It's always been rough, and physical for him, since he was a little guy,"  said Senior.  "So I think that's why he handled the physical play tonight so well.  He's been guarded a number of ways, but I think the reason I and the staff are so proud of him is the composure he shows on nights like this…when it's really tough and physical – to be able to make some really tough shots after having been guarded like that all night.  He's calm and cool, he's worked extremely hard, and I think it reflects that when you watch him play."
Elwer finished with a game-high 26, Aaron Moenter backed him up with 4 three-pointers and 14 points, and Landen Grothaus finished with 8 to lead the Blue Jays to their ninth win of the season.
Connor Stonebraker was one of three Tigers to finish in double figures, with 15, while Jace Watren had 12, Drake Ahrens had 10, and AJ Griesdorn had 5.  Versailles dropped to 6-8 on the season, and 2-4 in MAC play.
Cameron Elwer is having the time of his life, by the way – a freshman stepping into a leadership role, finding success, and the anticipation of the best being yet to come as he gets older and stronger.  He still has three years to play!
And, he confessed that there isn't any talk about foreign affairs, as one might expect…but rather "high intensity practices, every day."
"I practice a lot, high intensity practice with my dad every day, and the results are showing,"  he said modestly.  He smiled broadly at the mention of teammate Aaron Moenter benefiting from the extension of his game…the ability to see open teammates and distribute the ball to them.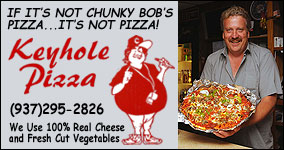 "It was surprising,"  he chuckled.  "I didn't know he could shoot like that.  But it's good to know that we have another scoring option."
As to full-court pressure and the physical play he endured to score his 26 points…..?
"I've been playing against that all my life.  I'm used to it by now,"  he beamed.
The best part of that is …"all his life" amounts to this.  He's still not old enough to shave, and he can't drive a car.
And think about it when he does!