It was tight the first time they played, and the rematch was even tighter, with visiting Olentangy taking district rival Berlin down to the final seconds before the outcome was decided.
By Jarrod Ulrey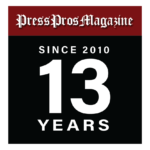 Delaware, OH – It didn't turn out exactly as he envisioned, but Olentangy Berlin junior guard Derek Goodman found little reason to complain.
In an Ohio Capital Conference Cardinal Division matchup Friday that visiting Olentangy led for most of the way, the Bears got the ball into Goodman's hands trailing by one point on what would be their final possession.
He leaned back behind the three-point line and unleashed an off-balance shot on which there was contact from the defender.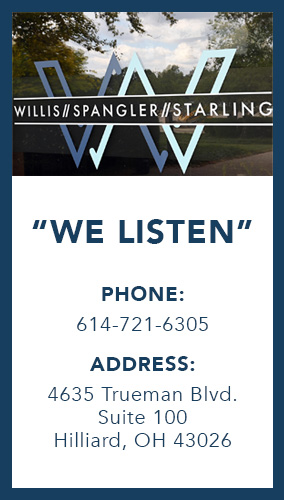 No foul was called, but the shot hit the backboard and banked in with 5.5 seconds left to give the Bears a 49-47 victory in a matchup that they compared to being in a fistfight.
"He didn't call bank, he called game," said Noah Gamble, who passed it to Goodman a few seconds before he made the game-winner.
Olentangy had one final possession after Goodman's 3-pointer, but Harrison Ronnebaum's floater didn't fall and the clock expired.
Goodman also hit the winning shot in a 49-46 victory over Upper Arlington on Jan. 13.
"I knew I was going to take (the shot)," Goodman said. "I thought I drew the foul and would get three free throws, but I banked it in, so I'll take it any day.
"Like coach (Donovan Barrett) said, it's a jab-by-jab game and you've got to keep fighting. In the first half, we didn't come out the best, like we usually do, but we bounced back in the second half."
Berlin, which opened the season with a 52-47 win over Olentangy on Dec. 2, improved to 12-3 overall and 4-2 in the league. The fifth-year school already has the program record for wins in a season.
It didn't come easily against the Braves, who have lost six in a row and are 5-9 overall and 2-4 in the league, but have lost six games by eight points or fewer – including one game in four overtimes.
"We've played everybody great," Braves coach John Feasel said. "That's the way we've been losing. You've got to do the little things to win games. You've got to have a little luck, too.
"(Goodman is) a good shooter. We got a hand on him but he's going to make shots. We know he's going to score. Even though he played real well at the end of the game, we had it to where we could have iced the game away and just couldn't get it done."
Olentangy built an 11-4 lead and scored the first six points of the second period to go ahead 17-6.
Berlin then forced turnovers on three consecutive possessions, with senior forward Jason Inbody and Gamble, a junior guard, both turning steals into baskets.
The Bears got a 3-pointer from Gamble with 3:03 to go before halftime to cut it to 17-16 and Olentangy led 22-19 at the break.
"When we've needed a boost all year, it's our defense that we've relied on," Barrett said. "Our defensive intensity, getting deflections and steals just causes some disruptions.
"Earlier in the week, I quoted the Kansas State (men's basketball) coach Jerome Tang when he said this is a jab game and you have to jab, jab, jab, jab. That's the way it's going to be the whole way, with this being a rivalry game. Fortunately, at the end, we got the knockout punch. To their credit, they answered generally every time we came back."
Goodman, who entered averaging 16.1 points, finished with 23 points, while Gamble scored 12.
The Bears endured what they hope isn't a long-lasting blow when senior starter Mathios Abenet went down with an injury with 33 seconds left in the first half and did not return.
Senior guard Jack Huskey led Olentangy with 20 points.
"We knew it wasn't going to be a blowout and that we were going to have to fight," Gamble said. "We started off slower this game, but we eventually came back."