The University of Dayton Flyers played 11 games with one arm tied behind their backs with guards Malachi Smith and Kobe Elvis on the injured list. But Smith is back and Elvis could be back when the Flyers visit George Washington Saturday in the nation's capital, tied for the Atlantic 10 lead at 5-and-1.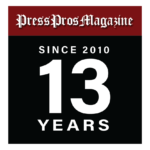 Dayton, OH — When Malachi Smith reported for work, it was as if Elvis took the stage.
That's Elvis Presley, not Kobe Elvis.
Smith entered Tuesday's game against Davidson with 15:57 left in the first half and the Flyer Faithful rattled the windows and shook the bottles in the UD Arena concession stands.
It was Smith's first game appearance after missing 11 games with an ankle injury and the point guard's visage in University of Dayton uniform number 11 was uplifting.
The 6-foot sophomore guard from The Bronx, N.Y. was eased back in with 15 1/2 minutes of playing time in UD's 68-61 win over Davidson. Smith scored five points, distributed five assists and perpetrated only one turnover.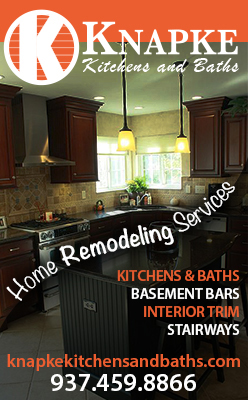 UD's Elvis, Kobe Elvis, dressed for the second straight game, but did not play, missing his 12th game.
Flyers coach Anthony Grant called Elvis's situation, "Day to day," but there is a strong chance both Smith and Elvis will play Saturday afternoon. UD (13-6, 5-1 in the Atlantic 10) will be in the nation's capital to play George Washington (9-9, 3-2).
Smith's presence stabilized UD's offense when he was on the floor. And it enabled 6-foot-8 freshman Mike Sharavjamts to play where he belongs.
During Smith's absence, Sharavjamts was forced to play point guard, not his natural location. With Smith in the lineup, Sharavjamts moved to his natural wing-shooting guard spot and contributed nine points, five rebounds and five assists.
As the Flyers warmed up before the game, Smith hid under the hoodies of his warm-up jersey, but the buzz in the stands showed that fans knew who and what was under that hoodie.
"It was good. It was much fun to see one our brothers come back in," said Mustapha Amzil, talking about Smith. "We have one still missing, Kobe, but it was a lot of fun to see that big smile (on Smith's face) when he got that first layup."
As soon as Smith hit the floor, he drove to the basket and missed a layup. Then he quickly threw a cross-court dart pass to Amzil and he buried a three.
Smith didn't take his second shot until the second half when he again drove the basket with 12:03 left in the game. . .and scored. Those were the only two shots he took.
"It was great to get Malachi back out there," said Grant. "I thought he was terrific in terms of just controlling  the things he could control. It is not easy to come out after missing so much time and play with the poise that he did.
"I know his teammates are excited to have him back, all of us are really excited to have him back," he added. "It was great to see the reception he got (from the fans) when he took the court."
George Washington's point of attack is from out front, two guards averaging a combined 44.4 points a game. James Bishop IV, a 6-foot-2 senior who began his career at LSU, is averaging 21.7 and owns 40 three-pointers. Brendan Adams, a 6-foot-4 graduate student who began his career at UConn, is averaging 16.7 and owns 39 three-pointers.
Bishop can expect rapt attention from UD's R.J. Blakney. When it comes to defense, Blakney is as reliable as a service German Shepherd. What the 6-foot-6 sophomore from Baltimore does should be the 11th Commandment in the Bible. . ."Thou shalt not score."
Blakney is alway assigned to the other team's best scorer and nearly always holds the guy far below his average.
Davidson's Foster Loyer was averaging 16.1 points a game. He was 0-for-6 in the first half and didn't score until he hit a '3' with 7 1/2 minutes left in the game. He finished with seven points on 3 for 11 shooting and a punctured ego.
Against VCU, Ace Balwin was averaging 17, but Blakney blanketed him. . .3-for-8, six points.
Against Fordham, Dayton Wayne product Darius Quisenberry was averaging 17.8. Blakney blacked him out. . .1-for-7, three points.
Against Saint Joseph's, UD transfer Lynn Greer III was averaging 11 points. Blakney blanked him. . .0 for 7, 0 points.
George Washington began the season 4-and-1 against a paper mache schedule, then lost 8 of the next 13. The Colonials are a tad inconsistent. They mauled the SEC's South Carolina, 79-55, then five days later they lost at Radford, 86-76.
The Colonials have played five Atlantic 10 games, all teams of which the Flyers have yet to play. They beat Loyola Chicago, UMass and George Mason. They lost to Richmond and Saint Louis.
While Blakney plays Stop the Star, opposing teams are focusing on putting a defensive moat around UD's DaRon Holmes II. Davidson focused on surrounding Holmes with two and three bodies.
It worked. Holmes got off only four shots and made two for four points, nearly 16 below his average after he went seven straight games with 20 or more.
"That's something that. . .again, sophomore year, understanding that what he has done to this point he is going to get defenses that are built to take away some of the things that he's gotten," said Grant.
"So now it will open opportunities for other guys and we have to evolve as a team and understand that," he added. "We still play to our strength (Holmes), but now it opens up people."