The Buckeyes' infielder from Grove City has fought through injury more than once…and is back for one final fling, knowing that his sacrifice has been worth the wait.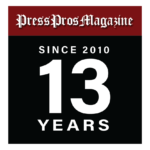 Columbus, OH – He's one of the best dudes you'll ever meet.
Courteous, upbeat…and under that skinny frame and broad smile there's a very slick-fielding third baseman.  There's a lot to like about Grove City native, Nick Erwin, who to date has mostly made a name for himself as a Buckeye for his will to overcome obstacles.
How?
Oft-injured, one thing or another has kept him on the perpetual hope-for-better-next-year list.
Yet, he's had enough success in his freshman and sophomore seasons to keep his hopes – his will – alive to play Division I college baseball for the Ohio State Buckeyes.
A torn hamstring and subsequent surgery to repair it forced him to sit out fall and winter workouts in 2019. Not a pulled hamstring, mind you, but a torn hamstring, which required attaching the main leg muscle back to the femur, a repair that's dicey, and full recovery is never a certainty.
Then…after coming back in the spring of 2020 to hit .368 in nine games, the season was suspended due to Covid. More frustration, more waiting on the unknown and more uncertainty.
Then…in 2021 he brushed off the rust to play in 38 games as the team's regular third baseman, hitting .238 with three doubles and a team-leading three triples. And despite his .238 average, he had a team-high seven multi-hit games – was 9 for 17 in four games against Purdue, with a double, triple, five RBIs and seven runs scored.
This, while playing as good a third base as could be found in the Big Ten Conference.
Then…in 2022 he started in the season opening game against Marshall, walked twice and scored before noticing something wrong with his throwing shoulder. The injury turned out to be an impinged nerve, which required another invasive surgery, forcing Erwin to miss the remainder of the season.
Now, he's back for another try, his NCAA 'Covid' year of eligibility, hoping to put the physical demons behind him and enjoy the opportunity to be a Buckeye for one final season. One can never get enough baseball, it seems.
"Funny thing about it," said former New York Yankee pitcher and author of the best-selling tell-all baseball book, Ball Four. "You spend all your life gripping a baseball, and in the end you learn that it's baseball that has a grip on you."
That pretty much sums up the  perseverance of Nick Erwin. He doesn't like to play baseball – he LOVES to play baseball.
"I feel pretty good," he said during the early stages of fall practice, last October. "I'm optimistic."
Here's why. At his best as a true freshman in 2019 he played a very strong third base while having an uncanny knack of coming up with big hits in run-scoring situations…against Northwestern, Michigan…and in a three-game series against Maryland he batted .545 with two runs scored and a pair of doubles.
But perhaps the best testimony to his skills came from Vanderbilt assistant coach Dave Macias during the post-season. After observing his play at third during the June, 2019 NCAA regional, Macias remarked, "I don't know anything about that kid (Erwin), but he can really play third base."
He would have really liked him if he knew more about his toughness. A product of coach Ryan Alexander's excellent high school program at Grove City, his high school team adopted the nickname "Dirtbags", a tribute to their competitive and do-anything-necessary-to-win style of play. He still proudly plays with a bit of the imprint he learned as a Bulldog.
Yet, as much as he's driven to play, to contribute, those around him – who've supported him through his travails – are a big reason why he's back for a fifth and final season.
"The guys I came in with," he explained this week. "Marcus Ernst, Nolan Clegg, and Zach (Dezenzo) when he was here last year. The guys I've been with the whole time…they've been very supportive. When I was out they would call every day to check in and let me know what was going on.
"And my mom (Carla)…she's awesome. She would remind me of why I play baseball and why I'm in this position. I'd be lying if I said there hasn't been some sad times…when you're not playing, and you wonder why it happened to you. I've been through all of that."
And yet, he was in the cage this week, still swinging, throwing, and very much a part of this baseball team.
"The support of my teammates has been hard to describe," he adds. "Especially with the timing of the injury last year. That happened during the season, not the fall, and when a Caden Kaiser would come to me and say, 'I know it's tough, because you can't do anything or help out, but you're a part of us and we want you back'…. that was encouraging. Those guys have been top-level friends the whole time."
He'll be a factor in 2023 in Bill Mosiello's plans for infield depth. Erwin has played every infield position except first base.
"He's a great little baseball player, man," Mosiello adds. "He'll play a huge role for us because he's got so much versatility. There's a lot of things he can do. I know he missed all of last year, but when he's been healthy he's played well. He'll play all three infield spots for us.
"He's got a great baseball IQ.  He's one of those guys who's not a great athlete…he's just a great baseball player."
That's all that matters to Erwin. He just wants to contribute. He smiles a lot, despite the miseries through which he's prevailed…the uncertainty of two complicated surgeries.
"I don't think of baseball in a personal sense anymore," he concludes. "I think about our team, and the experience of being on teams that compete, and win.  "And that's what I want to be a part of."
He's paid a heckuva' price.  He has the scars.
The price you pay to play.