Ohio State's losing streak extends to five as the Buckeyes continue to play like they've forgotten how to run any semblance of offense, this time falling to hapless Nebraska.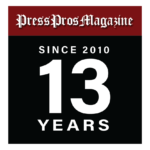 Lincoln, NE – As bad as five straight losses feel for Ohio State, the most bothersome aspect of its 63-60 face-plant Wednesday night at Nebraska isn't the additional defeat, it's the escalation of self-inflicted stupidity.
Players miss shots and sometimes the opponent is just better…those losses you must live with, hard though they are to suffer.
But OSU's descent into Big Ten irrelevance is vastly different, and has resulted from far too much strategic incompetence or inexcusable execution errors.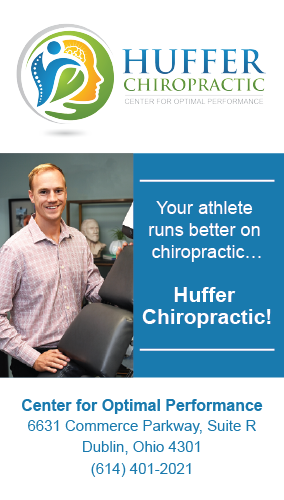 The mid-December loss to North Carolina at Madison Square Garden, where the Buckeyes (2-5, 10-8) blew a two-point lead with two seconds left in regulation because of their failure to contest two inbounds passes in the time that remained, stung bitterly.
What's transpired since is far worse, though, because the five losses have come by 19 combined points and every game was there to win until OSU found a way to lose.
OSU led No. 1 Purdue at home by three with 40 seconds left and lost in regulation, 71-69.
Maryland, which had lost three in a row and five of seven, inflicted an 80-73 road loss.
Minnesota, winless in the Big Ten, came into Value City Arena and won, 70-67.
Rutgers, which OSU had already beaten, got revenge with a 68-64 overtime victory.
And now Nebraska, 2-5 in the Big Ten, 9-9 overall, having lost three of four, took advantage of putrid Ohio State offense to gain separation inside the final eight minutes and hang on at the finish.
Of course, as has been the case throughout this victory drought, Ohio State contributed mightily to its own demise.
Trailing by two points, 55-53, after Brice Sensabaugh's free throw with 1:50 left, OSU's Isaac Likekele inexplicably fouled on the inbounds in the backcourt to give a challenged Nebraska offense two free points at the line.
Likekele, who entered having made 2-of-15 shots in league play, hurried to the other end and forced a quick shot in the lane. Maybe he felt lucky, having made both his previous attempts in close, but this one went to Nebraska and it scored again to lead by six with one minute left.
Freshman point guard Bruce Thornton answered for OSU with his only field goal of the night, which Nebraska negated with two free throws. Sensabaugh then hit a triple to pull the Buckeyes within 61-58 with 36.4 seconds left.
If you've been following Ohio State this season, you know that the final minutes of a tight game haven't been long on solid strategy or flawless implementation of same.
Nor would this night be different.
After a timeout, during which Ohio State presumably discussed exactly which Cornhusker to foul, (pssst….not Keisei Tominaga, 21-for-21 on the season at the line), the Buckeyes proceeded to let all five Nebraska players catch the ball during the next 16 seconds before fouling…guess who?
Yes, Tominaga, who actually missed the second of two, leaving Nebraska in front by four, 62-58.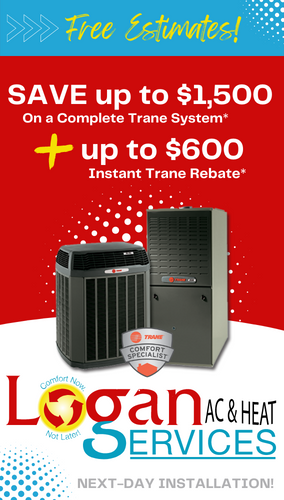 Sean McNeil got fouled and hit a pair for Ohio State eight seconds later to cut the deficit in half, prompting another timeout and another Buckeyes strategy session on which Cornhusker to foul.
The smart choice appeared C.J. Wilcher, the guy who had the ball under the basket where OSU could have bear-hugged him on the previous possession, only to allow him to pass to the previously-perfect Tominaga.
Now, with Wilcher's 61% free throw percentage jumping off the stat sheet at them, the Buckeyes plotted to foul him if Nebraska obliged by passing the ball his way.
And, what do you know, it did.
Ahh, but someone has to foul Wilcher to stop the clock and extend the game.
And, wouldn't you know, that someone for Ohio State was Sensabaugh, who just happened to exit the timeout with four personal fouls and thus banished himself to the bench for the final 12 seconds by fouling Wilcher.
When Wilcher obliged OSU's hopes of getting to overtime by missing the first of two, the Buckeyes galloped up court for a tying three-point attempt.
Unfortunately, Sensabaugh couldn't shoot it from the bench, where he wouldn't have been had someone on the staff been prescient enough to suggest that anyone but Sensabaugh – who led the team with 18 points – commit the foul on Wilcher.
Sean McNeil missed the game-tying triple at the horn.
So, a frustrating loss…for sure.
But a predictable loss…absolutely, because this team excels at not only finding ways, but also designing ways to turn wins into losses.
"We had ample opportunities," Holtmann said. "We did. We had a number of opportunities that we didn't capitalize on."
Many of those chances came early, when OSU went 1-for-12 from the field at the outset, missing repeatedly in close.
What does it say about a team that's lost four straight playing with no more urgency than that at the outset of a game where it's won the last five times it played there?
Nothing good, that's for sure.
Only the ineptitude of the Cornhuskers kept them from running out to a big lead, but OSU continued to slop around en route to a 22-21 halftime margin.
There was no energy and no hunger displayed in the second half, either, just clumsy, unforced turnovers and indifferent effort.
Team captain Justice Sueing played disastrously bad. He was unable to maintain the handle on dribbles even when unguarded. Nor could he convert on much of anything at the rim, though given numerous opportunities.
Sueing's 1-for-6 field goal shooting, 2-for-4 effort at the line and team-high four turnovers mask the depth of how poorly he played coming off a similarly-ineffectual effort at Rutgers, where he shot 3-of-11 and also had four turnovers.
Thornton has played so many minutes already that the glow from his low-fuel light could illuminate the campus quad.
Holtmann, with the firewall of the transfer portal available to find a backup for Thornton, opted for the offensively-challenged Likekele and sold him as a glue guy who could fill multiple roles.
But Likekele left the team in December to tend to a family situation in his native Texas and has been inconsequential since, putting more burden on Thornton, who went 1-for-6 against Nebraska on the heels of shooting 2-for-7 at Rutgers.
From the arc (or lack of it) and front-rim contact Thornton's jumpers are drawing, it's pretty clear his legs are gone.
But don't worry, there's only two-thirds of the conference season left to play, starting with a 2 p.m. Saturday home game against Iowa, the league's highest-scoring team.
If OSU can't stick with Maryland, Minnesota, Rutgers or Nebraska – four teams that struggle to find the bottom of the basket – the Hawkeyes' visit offers little reason for optimism.