Russia's streak of, Any Given Man on Any Given Night, continues…Raiders keep pressure on first-place Jackson Center with a win over Botkins…and another Hayden Quinter gem.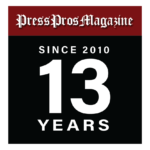 Russia, OH – Russia coach Spencer Cordonnier is getting increasingly quotable as the wins mount, and Tuesday there was so much to say about the Raiders' latest win, a 72-62, over Botkins.
Typical for Shelby County League basketball, it was a fight – physical, back and forth, style points for taking a charge – and exhausting for the respective crowds, who were as much engaged in the game as the players.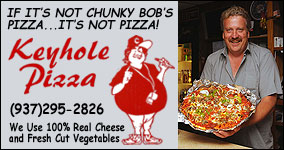 "That wasn't as easy as I thought it would be,"  said Cordonnier, afterwards.  "They (Botkins) have come a long way since the first time we played them."
Led by all-league forward Carter Pleiman, who's capable of playing all five positions, Botkins (8-5, 4-3 in league) threw hay-makers all night at the 14-1 Raiders, but Russia's Hayden Quinter once again willed them past any and all obstacles, scoring 27 points in what felt like a head-to-head duel with Pleiman, who scored 21.
"We've been playing against each other for a long time,"  said Quinter.  "He's a great player, and he competes as hard as anyone I've played against."
Forty-eight points (collectively) later, Quinter and Pleiman left little to question.
Quinter opened his night with a three-pointer from the point, and quickly scored five points in the opening quarter before the popcorn was bagged.  Pleiman answered for Botkins, and it was on…Russia leading by 2 points, 12-10 by the end of the quarter.
Quietly, however, Zane Shappie came to play for Russia, as well, and brought his long-range shooting touch.  What Quinter didn't do, Shappie was there with three-point support, hitting four of five for the half…and 5 of 7 for the game.  Someone said during a timeout, "It's pick your poison."
Botkins was answering, with Pleiman, Ryan Paul, and Noah Topp accounting for 20 first half points to keep the Trojans within a point of the lead…and actually tied the game at 20-20 a minute before halftime.
But Hayden Quinter was having none of that. He fired in a long jumper from the top of the key…and then charged down the lane as time ran out to score on a twisting layup underneath the hoop, watching as the ball hung on the rim for a second before dropping through.  Russia went to the locker room with a 27-23 lead.
The last minute of the first half set the tone, as the best was yet to come…the basketball version of Russian Roulette.  Regardless of who spun the cylinder and fired, shots from Quinter, Shappie, Brayden Monnin for Russia, and Carter Pleiman and Jordan Herzog for Botkins…they were all going in.
No one expected less after seeing how Russia and Quinter had answered the challenge from an athletic Willard team in Sunday's MLK Classic at Loramie, and the Raiders' quiet hit man did not disappoint.  Braylon Cordonnier scored first for Russia to start the third, on a drive to the rim and a three-point play.
Then Quinter snapped off a 3-pointer, followed by drive to the rim for 2, and before Botkins could answer Russia had sprinted to a 10-3 run to extend its lead to 10 points.
Pleiman and Herzog answered with an 8-2 run of their own, cutting into that lead, making the deficit manageable, and by quarter's end they had reeled Russia back into range, 46-40.
Pleiman was hot, but Quinter was on fire. Having scored 11 points in the third, he added 9 more in the fourth…hitting a three, hitting the mid-range, and slashing to the rim.
And as Botkins made one more run with an 11-point quarter from Pleiman, and 5 from Collin Doseck…Russia's Xavier Phlipot emptied another cylinder, hitting 6 of 8 from the line in the final four minutes.
Zane Shappie would finish with 17 points…15 of them coming on five shots from behind the arc.  Brayden Monnin finished with 11, Phlipot had 6, Braylon Cordonnier had 6, Ben York and Vince Borcher combined for 5 points…and Quinter, of course, scored 27.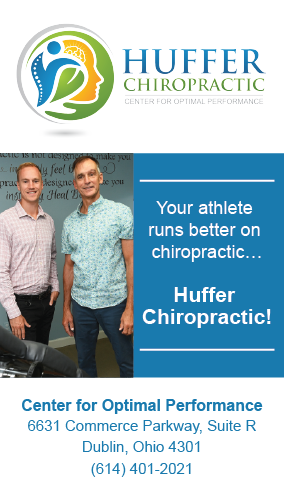 Botkins got the game to within 6 points twice – in the third quarter – but never any closer as the final two minutes of the game were played at the foul line.  Russia hit 13 of 15 down the stretch to push the lead back out to 12 points;  but Botkins had a pair of late 3s from Pleiman and Collin Doseck to close to within ten…72-62.
Pleiman finished with 21, while Herzog added 16, Ryan Paul had 11, Noah Topp had 9, and Doseck had 5.
The duel between Carter Pleiman and Quinter was entertaining – captivating – as well as the inadvertent karate chops and cross-body blocks.  It was rough.
"But clean,"  smiled Spencer Cordonnier, when asked if he thought there should have been more fouls called.
"You always want more fouls called,"  he said.  "But this is Shelby County League basketball and it's been this way for as long as they've played.  No one seems to mind."
Is Hayden Quinter's scoring surge as good as recent Russia basketball has seen?  Suddenly, the 6'1″ junior is averaging in high double figures for the first time in his career.
"Hayden was unbelievable in the second half,"  said Cordonnier.  "We talked about it at halftime…about running high ball screens until they stopped it.  We just kept running the same play for him and he kept making shots like he can.  He made some tough shots.  I mean, he's shooting something like 65% from the field on this run.  And he's not afraid to take those shots.
"He's been doing it since he was in the fifth or sixth grade and it's perfectly natural for him.  He's comfortable with the ball in his hands, he knows what to do with it, and when he's open he's going to take the shot."
To Cordonnier's comment about how far Botkins has come since their first meeting back in December…the Trojans are going to be a handful in the sectional tournament as the replacements for graduation losses the past two years gain experience and confidence.  And of course, at 6'5″, and with the scoring skills that Carter Pleiman has, they feed off his competitive confidence.
"It's fun to compete against Carter,"  said Quinter as he left the locker room.  "He's a great ball player and he puts all his heart in it when he's on the floor.  We've been doing this for a long time."
Pleiman nodded when he was asked about feeding off Quinter's energy and scoring surge in the second half.
"Hayden's a really good person and we talk a lot on the court,"  said Pleiman.  "He's a good player and the kind of you want to play against in basketball.  I never really knew him until my sophomore year, when I would guard him as a freshman.  But now he's a good player, and you can't lose track of someone like him.  He can capitalize off mistakes, make shots, and get easy buckets for other players.  He's really good."
Russia improved to 14-1, 7-1 in the Shelby County League race with Jackson Center (12-1, 7-1 in SCL), and the Raiders hope Pleiman and company can stay hot when they meet Jackson Center come Friday night.  Russia's lone loss came at the hands of Scott Elchert's Tigers three weeks ago.
Good as they are, they could use a little help.