The University of Dayton Flyers bounced back from the devastating loss to VCU by holding off Davidson Tuesday night, 68-61, in UD Arena, then coach Anthony Grant strongly criticized a small segment of the Flyer Faithful for what they said on social media about some of the players.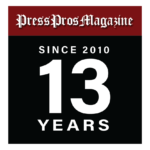 Dayton, OH — University of Dayton basketball coach Anthony Grant's post-game comments Tuesday night were not the words the media expected to hear.
Most definitely he praised his team for its bounce-back resiliency, a 68-61 victory over Davidson, four days after the Flyers were stunned by VCU.
Most definitely he was appreciative for the return of point guard Malichi Smith, who drew the loudest cheers of the night in UD Arena when he entered the game with 7:40 left in the first half.
It was Smith's first court-time after missing 11 games with an ankle injury. He played 15 1/2 minutes and passed out five assists with only one turnover and scored five points.
Most definitely Grant was appreciative of Mustapha Amzil showing off for his parents, a brother and a sister with game-high 19 points. His family flew in from Finland for the VCU game, their first game at UD Arena. They were supposed to return home, but decided to stay to hopefully watch a win. And Amzil was instrumental in making that happen, pushing the Flyers to 5-and-1 in the Atlantic 10, 13-and-6 overall.
Grant was much appreciative of all that, but he had more on his mind and it concerned some heavy criticism from fans, mostly gamblers, on social media after the VCU stunner. He is not on social media, "But it gets back to me," he said.
After the first few words from Grant, the media room was quieter than a monastery at midnight. And before Grant was finished, there were tears in his eyes.
"I have to say something, because I think it is necessary at this point," he said. "These young men. . .we're asking them to sacrifice quite a bit. I'm asking all the Flyer fans to understand that we're dealing with 18, 21, 22-year-olds.
"This is about them. About them," Grant continued. "Those of us who love the Flyers, which is the vast majority, we appreciate you.
"But if this is about anything else that doesn't relate to what's in the best interest of the kids, what's in the best interest of this university and this proud program. . . (Long Pause.)
"But when we have people who make it about themselves and attack kids because of their own agenda, it sickens me," he said, voice quivering.

This is when the room was deathly silent and when tears formed in Grant's eyes because this man loves his players not just as players but as his own kids.
There was a long pause and Grant exhaled sharply before he said, "They have families. (Pause) They don't deserve that. (Voice cracks.) Mental health is real. (Pause.) So if you are a Flyer fan (pause) I ask you to just understand what you are dealing with, with young people.
"Just take a step back and re-evaluate your priorities," he added. "If you can't, we don't need you. We don't need you."
Grant mentioned the recent change in laws, referring to legalized sports gambling in Ohio, implying that gamblers were upset that the favored Flyers lost to VCU.
"There's some laws that have recently been enacted, that really to me could change the landscape of what college sports is all about."
Then he took questions about the game after the Flyers, a bit trepidatious in the first half after the loss to VCU. The Flyers trailed 23-16 with six minutes left in the half.
The Flyers went on an 8-0 run, launched when Amzil buried a three while being knocked flat on the name tag on his back. He made a free throw, a four-point play.
The run gave the Flyers a 24-23 lead, but Davidson didn't bow out. The Wildcats took a 32-29 lead into intermission.
And it was abundantly clear what Davidson's defensive mission was. . .eliminate DaRon Holmes II, who scored 32 points at Davidson 18 days ago. And they did it. Holmes sat for 18 1/2 minutes with foul trouble.

For the game he took only four shots and made two for four points. He missed all three free throws, had only five rebounds, no assists two turnovers. Davidson made certain he was a non-entity.
That's where Amzil (19 points, 2-for-3 from three and 7-for-8 at the foul line) and Toumani Camara (15 points, five rebounds, two assists, three blocked shots) stepped forward.
Davidson opened a 34-31 lead to start the second half , then the Flyers exploded on a 13-0 run. And it was a team explosion with Camara, Amzil, R.J. Blakney (a steal and two-handed slam jam), Mike Sharavjamts, Kobe Brea and Smith all chipping in.
That gave the Flyers a 44-34 lead that they protected like Pinkertons the rest of the way. Davidson squeezed within four, 56-52, with 4:50 left. Brea missed a six-inch wide-open layup, but quickly lined in a 25-foot three-pointer and the Flyers never looked back.
"Davidson came out with a really great game plan and their guys played with force to start the game," said Grant. "Our guys were able to weather the storm in the first half. We were able to match and surpass their intensity in the second half. We made plays on both sides of the ball.

"It is another example of these guys' ability to bounce back, to have each other's backs, to play for each other. It is a testament to who they are as a group. We want it to be easy. It is never easy. There is nothing easy about trying to win a championship and this was a really high-level college basketball game.
"I told the guys I was really proud of them for their ability to close the game out down the stretch," he added.
While Grant was steaming and seething about some insensitive fans, there was a humorous incident late in the game. Camara leaped across the sideline at mid-court to save an errant pass and crashed into the table, pushing it against the fan. As he got up to resume play, he said to the fan, "I'm sorry." Said the fan, "It's OK. It's part of the game."
After the game, Camara said of his apology, "They come to watch us and being nice the way they cheer for me. It is the least I can do for them. I love the community for the way it supports me as much as it does, I don't see why I can't be nice to them."
Told that he made the fan's day, Camara laughed and said, "He made mine, too."
Camara, however, made no apologies to anybody on Davidson's team for what he did to them. All's fair in love and jump shots.