The Buckeyes talented sophomore expects to pick up where he left off…and improve on his freshman season where he hit .294, hit with some power, and played an error-free left field.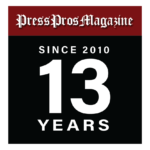 Columbus, OH – If you're baseball fan it's easy to appreciate the irony of Buckeyes sophomore outfielder, Trey Lipsey.
His numbers as a freshman were impressive, better than appreciated, or even noticed…except by those who paid close attention.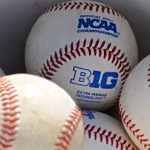 In 50 games in 2022 he hit .294, slugged 7 home runs, and drove in 26 runs while racking up 101 total bases, second only to senior shortstop Zach Dezenzo's 145.
Moreover, he was the Buckeyes' starting left fielder on opening day, and every day after that (except for one) and played error-free baseball, handling 84 chances.  In fact, he was the only error-free Buckeye among those who handled at least 50 chances.
And yet, his production might have been overlooked for the quiet way he goes about his business, except by those who had to figure a way to get him out.
Or those, like Michigan coach Erik Bakich, who was asked during the Buckeyes three-game series in Ann Arbor last spring, "How did a kid from Michigan, like Lipsey, miss not being on your radar?"
"Oh, we knew about him,"  answered Bakich.  "It just didn't work out."
Whatever!  But ask Lipsey about the lack of attention he got in 2022 and he's fine with it.  Not exactly obscure, he was selected for the Big Ten's all-freshman team at season's end.  However, he was passed over for freshman of the year honors in favor of Iowa freshman, Keaton Anthony.  That doesn't concern him, either, eschewing comparisons to Anthony, or anyone else – things out of his control.  His only concern is Trey Lipsey, and how to get better in 2023!
"All I really care about is getting better with what I do, getting stronger, and improving my skills,"  he said recently.  "We had a good fall practice, I love the new coaches, and I learned new things.  I'm here to play ball and do my job, so I'll be out there trying to steal bags, score runs, and play good defense.  So no, all the other attention doesn't matter to me."
None of this comes as a surprise.  Before the 2022 season even began coaches were talking about Lipsey in terms of his quiet efficiency.  "You'll notice him when you look at the box score,"  someone said.
How true!
And it was hard to miss his debut, against Marshall, in the 2022 season opener.  During a 15-4 rout in Port Charlotte, Florida, Lipsey banged out a pair of hits in three official at bats, including a grand slam homer, and scored three times.
Still, he wasn't overly excited about driving in four, or scoring three, in a blowout win.
"I might have had a grand slam in high school, but I don't remember,"  he smiled at the time.  "What I will remember is hitting a hanging curveball, right down the middle.  Home runs are something that just happen when you put a good swing on the ball."
That's a suggestion of his perspective on himself, as well as the way he plays baseball.  So it is a bit hard to compare him to other players his age for the sake of modesty, and what he yet expects from himself.
From Southfield, Michigan (about 40 minutes from Ann Arbor), he smiles over questions about how he wasn't recruited more aggressively by either Michigan or Michigan State.
"You know, Michigan just never offered me,"  he says with a chuckle.  And I got recruited by Michigan State, but by then Ohio State was interested and had made an offer."
No hard feelings, and he's delighted with his choice to become a Buckeye.
Just a month from the opening of the 2023 season, he's bigger, stronger and better in every phase of baseball than the every-day left fielder you may not remember from last year.
"I've definitely improved myself in the offseason,"  he assures.  "I'm about ten pounds stronger, but the biggest thing is being more comfortable with my game and what I'm able to do.  It took a while to get comfortable as a freshman, but now I have a year under my belt, a season of summer league baseball (Kalamazoo – North Woods League, where he hit .340 with 22 RBIs) – and I trust my skills more.  I know my defense improved, so I expect to have better reads on balls, instincts, and stuff like that.  I got a lot of reps during fall ball."
He doesn't speak of the frustrations of 2022, rather, he looks forward to the new season starting next month and the early challenge of the test from a formidable non-conference schedule – Mississippi State, Cal, Oklahoma, Grand Canyon, and UConn.
"That's going to be a challenge and I'm excited for it,"  he adds.  "We're going to see right away where we are as a baseball team, and how we stack up against Top 25 teams.  But we've definitely made strides, too.  We're better.  I'm looking forward to it."
If there are any comparisons, they'll probably sneak up on you…unless, that is, you're a real baseball geek.  In that case you might enjoy some historical reference.
Trey Lipsey will remind those who might remember….of Cardinal outfielder Lou Brock, who played left field in the 70s, once stole 118 bases ('74),  and retired with a .293 career average after 19 seasons. Lipsey's swing resembles Brock's, and his speed is comparable.  Brock was a very fine fielder, quiet-spoken, and it seemed that the longer he played the better he played.  In his final season in 1979, at age 40, Brock hit .304.
Lipsey had never heard of Brock prior to my asking, but he smiled at my mention of it, and said, "I'll try to check that out".  Even a compliment that nice is nothing for him to become complacent about.  His message is…I've got to become as good as I can be, and not like someone else.
In 2023, pay heed to the next chapter of his ascension.  Forget about comparisons.
Just enjoy the show!