Six high school basketball games over eight hours,  and in the end the biggest impression was…that the best in area basketball can hold its own with the rest of the state.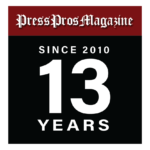 Fort Loramie, OH – High compliments go out to the Fort Loramie athletic department – athletic director Mitch Westerheide and head coach Corey Britton – for putting on a good show Sunday at the second annual (I assume) MLK weekend basketball 'Classic'.
The basketball was good, bordering on impressive.
The style of play was diverse.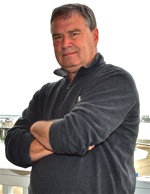 The individual talent wasn't bordering on impressive…it was impressive!
The facilities were perfect, proportionate to the crowd, and provided a great atmosphere.
And the amount of time, planning, and preparation was obvious from everyone at Fort Loramie High School.  Events like this are not that easy to pull off, they require a lot of hands and volunteered time, and my sense from observing was that everyone from the scorebook to concessions was happy to help…and the best with this event is probably yet to come.
One of the things they've done right has long been a criticism of the Flyin' To The Hoop event in Kettering.  And that is…people want to see area teams play talent from other regions of the state…as a comparative relative to tournament basketball, come March.  Loramie gave 'em what they wanted.
Anna played Liberty Benton, from northwest Ohio, and lost to the Eagles in the final seconds, 49 to 45.  Anna actually trailed 47-45 with about ten seconds left, had the ball, and guard Trey Heitkamp drew contact on the way to the rim for what would have been the tying bucket.  But…there was no foul called – one of those 'we'll let the players decide the outcome' moments.  But by rights, the Rockets should have been on the line with a chance to tie.
Russia (11-1) bested Willard High School, from the Cleveland area, 71-60, in what was the most entertaining contest of the day.  The Raiders were athletic, impressive on both ends, and continue to get good contributions from all five starters, as well as their bench.  Hayden Quinter and Braylon Cordonnier led the Raiders with 27 and 22 points, respectively.
St. Marys beat Lexington, from the Mansfield area, 49-46, showcasing two of the state's top recruits in 6'11" Austin Parks (Ohio State), and Lexington's Brayden Fogle, a Division I commit as a 6'4″ freshman, who frankly is good enough to play at any school he chooses.
Host Fort Loramie beat Yellow Springs, 61-45, in a game where Bulldogs from the Metro Conference never threatened.
Marion Local (10-2) suffered one of its worst shooting days in memory before falling to coach Chris McGuire's impressive Springfield Shawnee team…the Flyers coming off a Friday win over New Bremen.  Defensively impressive, their cold shooting proved to be the difference against a Division II Shawnee team that only beat them by two points…35-33.
And in the nightcap, Div. III Miami East, one of the area's growing favorites at 14-1, bested Minster, 55-42.
Talent-wise, Austin Parks showed that he's every bit of what Ohio State wants him to be as a rim protector, defensively, and an athletic threat to score.  Parks scored 20 points, while Lexington's Brayden Fogle got some oohs and aahs for his obvious athleticism and skill, and still only a freshman.
Springfield Shawnee's Zion Crowe and Cody Siemon matched Marion Local's physical challenge in the paint from Jack Knapke and Austin Niekamp.
But the best thing we saw on the Sunday – in the Russia-Willard game – was the performance, once again, of the Raiders' junior swingman Hayden Quinter, who defended, made all the shots on the court offensively, and played with indefatigable energy.  At 6'1″ he's probably the most under-publicized talent in area Division IV basketball, and his performance against a talented Willard team and standout guard Max Dawson opened a lot of eyes.  Quinter's all-around performance was as good as any of the more highly-acknowledged players from out of the area.
"He's sneaky good,"  said Russia coach Spencer Cordonnier.  "He's sneaky quick.  A little bit better shooter than you think.  He's very instinctive and can score in a lot of ways.  He and Braylon (Cordonnier) kind of fed off each other today because they were talking with each other the entire game.  I think they saw what they could do athletically in the open court against the defense Willard played.  They moved, and they made themselves available for opportunities to score."
Sidney coach, and former Houston coach, John Willoughby played at Willard High School as a prep standout before having a fine career at Miami of Ohio.  He, too, liked what he saw from Russia, and Quinter.
"Quinter can play, and Russia is tough,"  said Willoughby, sitting in the crowd for the game.  "He can make all the shots, and he can pull up and score going to his left, and you don't see that very often with a high schooler.  He seems to have the knack for being where the ball is, because I'm sure he's grown up around basketball at Russia.  And he's definitely a mature player for a junior.  I don't know the Russia kids that well, anymore, but I like how they know how to play.  That's the nice thing about players in the Shelby County Athletic League."
Quinter and Cordonnier combined to score 49 of the Raiders' 71 points, and negated the excellent play and floor game of Willard's outstanding junior guard, Max Dawson.  Willard's talent seemed to bring out the best in Quinter, who was named the game's MVP, afterwards.
"They ran some kind of confusing defense that we hadn't seen before, might have been a 1-3-1…I don't know," said Quinter.  "So we just started attacking the gaps and they couldn't stop it.  We had no clue about them or how they played coming in, except that #3 (Max Dawson) was really good.  We really wanted to get a win out of it, and this was a confidence boost for us."
Spencer Cordonnier was no less excited, or pleased, to get that win.
"We had a couple of films on them, and we knew that Dawson was really, really good, and I told the kids…that they might not understand what they were going to be playing against here.  It's always good to play against an unfamiliar opponent because that's what you're going to get in the tournament.  And they had two or three other kids besides Dawson that were better than I expected.  You can't see that on film.  You have to see it in person and it's not something you're going to drive three hours to Willard to see."
All of them – Anna, Russia, Loramie, Minster, Marion Local, and Miami East – will benefit from Sunday as the stretch drive for the regular season is upon us…and the tournament draw is just three weeks away.
No traffic jams, and you didn't have to pay $5 to park.  And if tournament basketball is a smorgasbord, Sunday was just the appetizer to make you want more.
Well done!