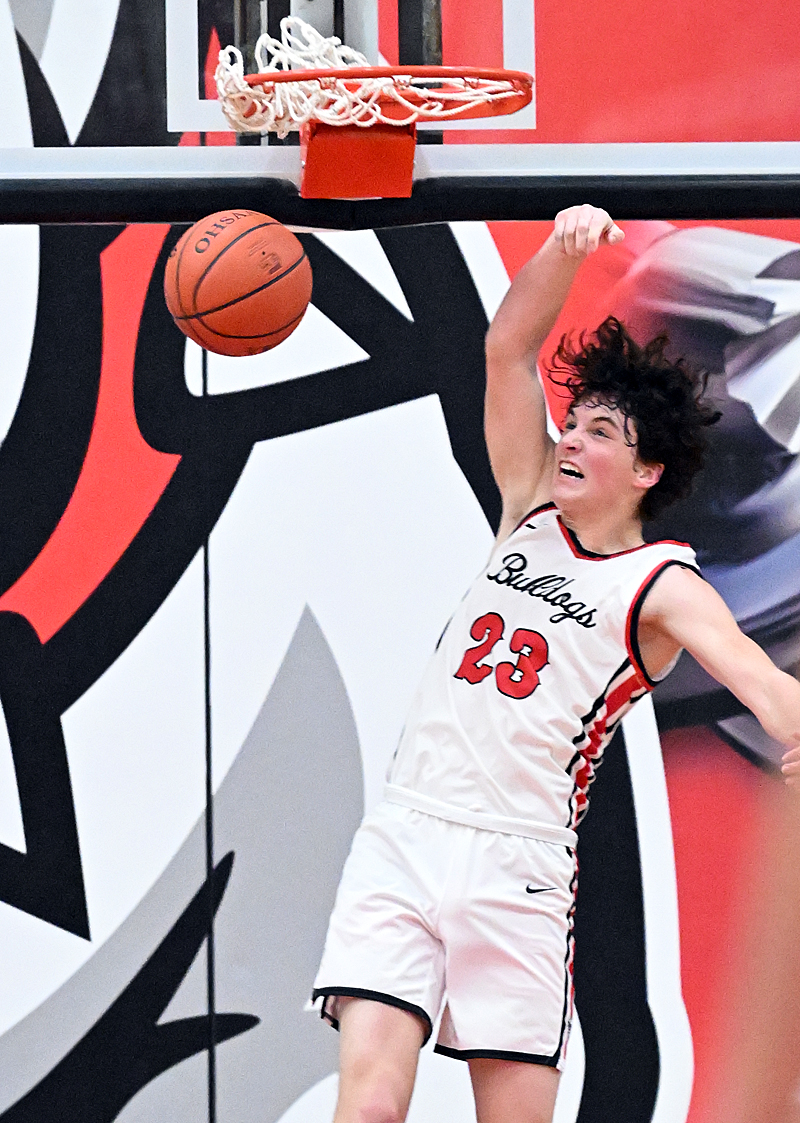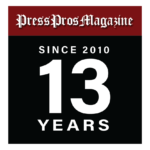 West Milton, OH – Milton Union's Cooper Brown began last week's basketball schedule knowing that he'd need to do more…after teammate, fellow senior, and friend Blake Brumbaugh left the lineup the previous weekend with a badly sprained ankle following a loss to Northridge High School.
Brown, an exceptional two-sport athlete in football and basketball, didn't disappoint.
While Brumbaugh watched from the bench on crutches, Brown erupted for 21 points, 11 rebounds, and 2 assists in a 54-41 win over Three Rivers Conference rival Riverside to keep the Bulldogs in the hunt for a conference title.  And how he did it earned him 'Who's Hot' honors this week on Press Pros.
"We were down," said Cooper Brown, who entered the game averaging 15 points a game. "Everyone knows that Blake Brumbaugh is out right now and we had to prepare for adversity. Somebody had to step up."
Brown not only stepped up…he leaped up to lead his team, punctuating a 10-2 second quarter burst with which Milton took control of the game by slamming home a dunk for a fast break bucket off a Riverside turnover.  It led to Milton taking control of the game, and the eventual win.
"I felt like our energy was down because of Blake being out of the lineup,"  said Brown.  "I think that play helped to get us going."
It was a spark, for sure – entertaining, and a moment that brought the Milton crowd to its feet.
"It was a big moment for Cooper, our team, and a shift in our mentality after losing Blake,"  said Bulldog coach Rusty Berner.  "Everyone has to step up now.  We'll see how far our depth can go."
How far remains to be seen, of course.  But in the interim…congratulations to Milton Union's Cooper Brown for his 21 points and 11 rebounds at a time when he knew he needed to do more, and did it.  He's this week's 'Who's Hot' honoree on Press Pros.
Peace of mind is as easy as the relationship you have with your local bank, and the St. Henry bank is small enough to know you, and big enough to serve you.  The St. Henry Bank joins Press Pros Magazine in recognizing this week's "Who's Hot" honoree…Cooper Brown, from Milton Union High School.