An early pin from Kaleb Romero and technical fall from heavyweight Tate Orndorff handed Ohio State a big lead that the No. 8 Buckeyes used as a springboard to a comfortable dual meet victory over No. 18 Rutgers.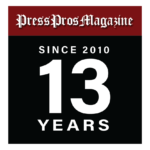 Columbus, OH – Many matches of much greater consequence likely lay ahead of Ohio State freshman Jesse Mendez, so the victory he claimed Sunday in the No. 8 Buckeyes' dual meet victory over No. 18 Rutgers won't carry much long-term significance.
Consider it, instead, short-term confirmation that Mendez, the nation's No. 1 recruit, is everything advertised and deserving of the expectations that accompany him.
Wrestling Rutgers' Joe Heilmann, a graduate student and NCAA qualifier last year, Mendez controlled their match at 133 pounds in a 5-1 victory certain to move him up from his current No. 15 ranking in his true freshman season.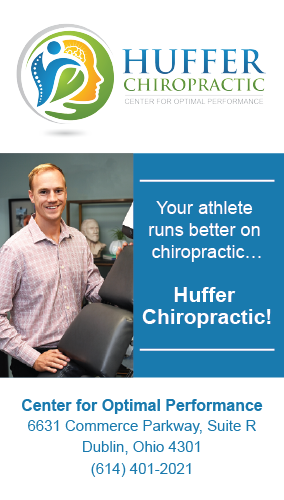 "When you're getting a guy that's ranked ahead of you, it's exciting," Mendez said of Heilmann, who was slotted at No. 14 nationally. "You want those kinds of matches. I strive for matches where the kid is expected to be better than me."
That won't be the case as Mendez matures, although that word applies only in the collegiate experiential sense, given that Mendez has an approach and a vision far beyond his years.
"He has a high-level mindset," OSU coach Tom Ryan said. "He wants to make an Olympic team and win Olympic gold. He's in this sport for the long haul. His view isn't only about today, it's for the long haul. It's going to be a long journey."
Now 8-1 on the season, Mendez is only member of a Buckeyes' top-ranked recruiting class that is part of the starting line up this year.
"I think it's who I am as a person," Mendez said. "I want the best competition. I don't shy away from anything. This Big Ten schedule is brutal. You have tough matches back to back to back. It gets me excited though. I want those tough matches and I want those top-ranked guys. I'm looking forward to the challenge and proving myself."
That's clear, since Mendez committed to OSU after teammate Nic Bouzakis, who was rated No. 2 in the nation and is also a 133-pounder. Bouzakis and heavyweight Nick Feldman, who was ranked No. 3 overall in high school, are redshirting this season.
"Jesse wanted to wrestle," Ryan said. "He's big at the weight. It's not an easy cut for him, but he knew he could help us as a team wrestling as a true freshman and wanted in. And so far, he's been great."
Sixth-year senior Kaleb Romero started the Buckeyes toward their eventual 27-12 team victory with a pin of Rutgers' 14th-ranked Brian Soldano with 14 seconds left in their match.
Romero, a four–time Ohio high school champion from Mechanicsburg, had a 5-1 lead when he seized his opportunity to register six quick points for the Buckeyes.
That start alleviated some OSU anxiety, knowing it was thin at 174 pounds because of injury.
"If you have a chance to get the fall out there, you're going to attack that position and try to get the fall," said Romero, who's ranked fifth in the nation. "If it was going to be a close dual, we were going to have to bump up one of our 49s (to wrestle at 174). So I knew it would be big for the team if I could get those extra points."
Gavin Hoffman followed with a 7-3 decision at 197 pounds, fighting Rutgers' Billy Janzer to a stalemate after Janzer grabbed and lifted Hoffman's leg off the mat in the first 10 seconds.
Hopping on one leg, resisting Janzer's attempted takedown, Hoffman endured in that compromised position for the first 1:31 before finally pulling Janzer off the mat and returning them to a neutral starting position.
"I've been watching wrestling for over 30 years and that's the longest I've ever seen that," Ryan said. "It was over a minute. It's tiring for the guy with the leg in the air, but it can be more tiring for the guy carrying the leg.
"If the guy carrying the leg doesn't have his hips in, you're using all lower back and biceps. That can really exhaust you, not only physically, but mentally. It's like, 'Oh, my gosh, I have his leg, I still can't score.'
Hoffman pulled away from a 4-3 struggle after two periods with an escape and takedown in the third, after which heavyweight Tate Orndorff dominated in a 15-0 technical fall with 1:29 left in the match.
Those three wins gave OSU a 14-0 lead, allowing Ryan to relax, even with starters Malik Heinselman (125), Carson Kharchla (165) and Ethan Smith (174) still out with injuries.
Romero is glad he's not on that list, one with which he's been all too familiar over his six-year OSU career.
"Not to jinx myself, because obviously anything can happen on any given day, but fortunately I've been pretty healthy this year," Romero said. "Usually I'm one of the ones to go down in past years. I'm taking really good care of my body. I'm on the right track right now. I'm pretty healthy."
Hoffman, Orndorff and 157-pounder Paddy Gallagher – who gained a 4-3 win to authenticate his No. 21 national ranking – recently returned to the lineup and are building toward a dual meet showdown at No. 3 Michigan in two weeks.
"Gavin looked good," Ryan said. "Tate is starting to heal and you can see his training pick up. Gallagher did a really nice job. The guys that have been out for quite awhile looked like they had more life than even last week, and that's what we need."
As he did a week ago at Indiana, junior Isaac Wilcox moved up in class to 165 pounds and got OSU a victory.
Wilcox shot with under one minute remaining in the third and gained the two-point takedown with 48 seconds left, then fought off his opponent the final 20 seconds after an escape forged a 3-2 final.
"He's a rock star," Ryan said of Wilcox, now 3-3 this season. "He's a great guy. He's a great team member. He does everything right. He never complains. He doesn't say a peep when you tell him he's going 65.
"You can see how strong he is. He's strong enough to move up several weights. Strength is the ultimate equalizer and this guy has strength. He wrestled a good match tonight. He scored late and rode the guy for quite awhile."