The former coach of Buckeye baseball raised eyebrows last week when he left Akron after just four months to take the head coaching position at Marshall University.  Some clarity as to why he had little choice.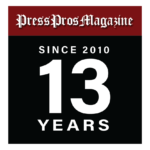 Greg Beals, who coached the Ohio State Buckeyes for 12 seasons, raised some eyebrows last week when he left the University of Akron after just four months as head baseball coach…to become the new head coach at Marshall University, in Huntington, West Virginia.
Beals, over the span of 20 years as a Division I college coach, has made a lot of good coaching decisions, given the proper resources. And this was one of his best. Marshall, for what it is, was a blessing of resources he just couldn't turn down.
"He hit a double with the bases loaded at the press conference," said a friend from Huntington by phone on Monday. "So, what kind of guy is your guy Beals?"
"I would be shocked if he doesn't move the needle for Marshall baseball," I answered, mentioning Beals' energy and enthusiasm. "And that quickly."
Others, who don't understand the rules of engagement with the coaching carousel, weren't so gracious about this latest coaching decision.  But former Ohio State assistant, and Ohio University head coach, Joe Carbone was on the Marshall search committee for a new coach to replace long-time head coach Jeff Waggoner, fired in the off-season after 15 years in Huntington.  According to sources Carbone told the committee, "You have to hire Greg Beals."
Timing is everything in life, of course. That, and the matter of the resources I mentioned.
Baseball is fully funded by the athletic budget of Marshall University. Akron had abandoned baseball after the 2015 season as a cost-cutting move, and was just recently re-instated as a varsity sport…but privately funded by alumni and donors.
In fact, the most distinguishing footnote concerning Akron baseball that comes to mind is that of the Zips being coached by former Reds third baseman Chris Sabo from 2018 until his firing after the 2022 season, this past June.
"I got a new school, a new athletic director, a new stadium, and a new conference," said Beals by phone when I talked to him last Friday.
All of that's true, and noteworthy for the fact that Marshall is building a new $15 million dollar stadium two blocks from campus, in Huntington, which means no more borrowed or rented venues to play home games…a HUGE commitment to college baseball!
He also got a raise, fully-funded, two-and-a-half times that of what he would have made at Akron.
And with Marshall moving to the Sun Belt Conference last year he now coaches in one of the most baseball-rich conferences in the country. The Sun Belt features schools like Coastal Carolina (which won the NCAA World Series in 2016), Southern Mississippi, and Georgia Southern. And with the Sun Belt…he gets warm weather.
But the notable intangible that Beals gets in Huntington is a culture up and down the Ohio River valley that's richly supportive of amateur baseball, with a priority that's reserved for football and basketball in other parts. Come spring, from Wheelersburg east to Gallipolis, kids playing baseball is still a big, big deal!
Huntington has always been a big Reds town, fueled by local major leaguers who grew up nearby – Don Gullett (Lynn, Kentucky), Larry Hisle and Al Oliver (Portsmouth), Brandon Webb (Ashland, Kentucky), and Pirates pitcher Don Robinson, from nearby Ceredo-Kenova. River people are proud of that legacy, and cling to it through their anticipation of each new baseball season.
Former Reds chief scout Gene Bennett was from Wheelersburg, signed Don Gullett and Barry Larkin, and for years before his death he worked endlessly to make Wheelersburg the epicenter of Little League baseball in southern Ohio.
All of this is going to benefit Beals at Marshall – that and people's appreciation for his career record of 589 wins, as evidenced by the accompanying photo of his hiring press conference (above)  It wasn't just the press that show up…the community came, too. He ranks 10th among active NCAA coaches with 20 or fewer seasons.
"Man, they sure wear a lot of green down here," he laughed over the phone last week. "They take it seriously."
That, and the slogan "We are Marshall", popularized by the motion picture from 2006 starring Matthew McConaughey, detailing the tragic plane crash and loss of the entire Marshall football team in the fall of 1970. The focus of the tri-state, up and down the river, is squarely on the day-to-day endeavors of all things Marshall.
To answer those who criticize his leaving Akron without ever coaching a game, he may never have had it so good, baseball-wise, as he does presently at Marshall. Akron was no match.  That doesn't mean they'll win the College World Series anytime soon, but there will be acknowledgment in Huntington that it's a process.
While 'Buckeye Nation' is what it is in its enormity – and Springfield native Beals will always be a Buckeye – Marshall sports means something different to the inhabitants of the tri-state, where they not only remember the football tragedy of 1970, but still mourn it.
His hiring is the biggest commitment to baseball in the history of Marshall University, that and the new stadium that will sit across the street. It's a new lease on life – new school, new boss, new stadium, and a baseball-crazy new league.
It couldn't have happened to a better guy.