With its Three Musketeers — seniors Kaleb Schaffer, Charlie Russell and Luke Ruth — leading the way, Bishop Ready polished off Central Catholic League rival Bishop Hartley 64-49 to remain unbeaten at 12-0.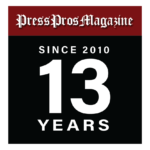 Columbus, OH – It took a few minutes for Tony Bisutti to calculate how many years he's been patrolling the sidelines as a high school basketball coach. The answer is 34 (31 as a head coach), spanning stops at DeSales, New Philadelphia, Dublin Scioto and now Bishop Ready.
Bisutti answered the next question, arguably a much tougher one, swiftly and confidently: How does this Ready team stack up against his best?
"It's definitely right up there," he said. "I had some teams at Dublin Scioto with really good multi-sport athletes, but this group just has something extra in terms of a higher understanding of what we want to do. It's a touch more skilled at all positions, but the two things that really set this team apart are IQ and chemistry. Most of these kids have been playing together since grade school and it shows out there."
Blending magnificent man-to-man defense, efficient ball movement and diverse skill-sets throughout the lineup, host Ready thumped Bishop Hartley 64-49 in a Central Catholic League showdown Friday featuring two of the better Division II programs around. Joe Lang Gymnasium was packed to capacity for this traditional rivalry game.
At 12-0 overall and 4-0 in the CCL, Ready remains the only unbeaten team among roughly 100 schools in the Central District and surely has staked its claim as a team to be reckoned with statewide. The Silver Knights are scoring 58.9 points per game while allowing 39.2. No opponent has reached 50 yet.
Through the years, Bisutti's teams have thrived on hard-nosed defense, team discipline and toughness. This Ready team checks all the boxes and a few more. When Bisutti took the job in July 2018, he told a reporter one of the reasons was, "It's a roll-up-your-sleeves type of school."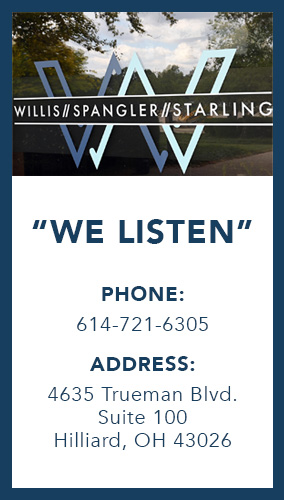 "I always try to adapt (my system) to the talent I have, but these guys fall right into place and play the way we want to play," he said. "Our philosophy is that we want to put a chest on them and force them to take tough shots. When we dominate defensively and are playing in synch, we can play some stretches where we take total control of the game like we did tonight."
The teams went toe-to-toe through much of the first half, trading the lead four times with four ties. But the Silver Knights closed the half on a 7-0 run and extended it to 18-0 before Pharez Nicholas converted a three-point play at 5:06 of the third quarter. The scoreless drought spanned 6 minutes, 36 seconds. By the time Ready had padded the bulge to 44-20, Hartley had managed just one field goal over 13:27.
"We know that if we play hard, physical defense, we can make those kinds of runs," 6-foot-5 senior center Kaleb Schaffer said. "We gave up seven points in the whole second half in a game last week. We considered this a huge game for the CCL. This puts us in total control of the league."
Finally getting into transition and driving to basket effectively, young but skilled Hartley (8-3, 2-2) did manage to go on an impressive run to slice the margin to 11 with 1:50 remaining. But Ready sank 12 of 12 free throws in the fourth quarter (22 of 23 overall) to salt away the win. Ready has won seven of the past eight meetings with Hartley.
"At the end of the second quarter, both of our bigs got in foul trouble and it really hurt the momentum we had going," first-year Hartley coach Andreas James said. "Not having them on the floor really screws up our system, and Ready really made us pay for it."
James, who took over when Randy Kortokrax was non-renewed after compiling a 326-201 record in 23 seasons, was impressed with Ready. The Independence grad played and coached at Tiffin University.
"They're really good and I've got a lot of respect for them," he said. "They're undefeated for a reason. They're just so composed. Their top three guys have been playing together forever. We have only one senior and are starting a freshman and three sophomores. That makes a huge difference, but we'll learn and grow from this."
Jaden Calloway paced the Hawks with 18 points.
Schaffer scored 17 points, Charlie Russell 16 and Luke Ruth 12 to pace Ready. Russell (16.1 points, 5 rebounds per game), Schaffer (13.9 points, 5 rebounds) and Ruth (12.8 points, 6 assists, 5 rebounds) — all seniors — form the foundation of Ready's success.
"We spend most of our time in practice focusing on defense, passing and basic drills," said Russell, a 6-5 forward and standout pitcher who will play baseball at the Air Force Academy. "We've been together so long, it's all just muscle memory for us."
Ready went 20-4 last year and won its first CCL title since 2002 before being tripped up by eventual state semifinalist Africentric 56-53 in a district final. In the offseason, the Ohio High School Athletic Association's competitive balance formula moved the program up a division for the first time since the advent of the four-division format.
"We ask an awful lot out of Charlie, Luke and Kaleb and one of our goals coming into the season and going forward was to get our other starters and bench guys up with the system," Bisutti said. "I think we've done that. I feel we're battle tested and are in position to make a strong run. I'm excited about this team and what we can achieve."