The University of Dayton basketball team led the entire way against VCU Friday night in UD Arena. . ..until the final minute.  The Flyers committed a pair of late game turnovers and the Rams turned them into a winning basket with 15 seconds left, a 63-62 loss that was UD's first in the Atlantic 10 after a 3-and-0 start.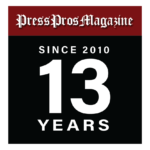 Dayton, OH — When it comes to meltdowns, what transpired on the University of Dayton Arena floor Friday night wasn't Three Mile Island or Chernobyl.
But in the world of college basketball, it was comparable as the Dayton Flyers tossed away a dead-certain victory, losing to Virginia Commonwealth University, 63-62.
***Never mind that the Flyers led by 16 in the first half. That's not the point.
***Never mind that the Flyers led by 14 at the half. That's not the point, either
***Never mind that the Flyers had a seven-point lead with three minutes to play. That also is not the point.
The point?
With 46 seconds to play, the Flyers owned a four-point lead, 62-58, and had possession of the basketball after Toumani Camara stole it.
Then began a tsunami of missed free throws, turnovers and miss edrebounds that drowned the Flyers under their own misbehavior.
***Mike Sharavjamts was fouled and missed the front end of a one-and-one with 46 seconds left.
***VCU rebounded the missed free throw and bolted down the floor, only to have star guard Ace Baldwin turn it over.
***The Flyers had the ball again with that 62-58 lead and now only 35 seconds left. But the Rams trapped freshman Sharavjamts. He made a blind heave toward mid-court and it was intercepted.
***VCU's David Shriver flung a long three. . .and in it went. In his previous two game he was 9 for 11 on treys. That stomach-stabbing three was his sixth of the game, all in the second half. And it cut UD's lead to 62-61 with 28 seconds left.
***Camara's inbounds pass ricocheted off Sharavjamts leg and trickled out of bounds, giving VCU the ball with 16 seconds left.
***VCU missed the front end of a 1-and-1 free throw, DaRon Holmes II grabbed the rebound and passed to Camara at mid-court. The Rams clawed it away from him and Nick Kern and took it to the rim and dropped it in.

That gave VCU a 63-62 lead, its first since 6-4 early in the game.
***UD called time with five seconds left and coach Anthony Grant set up a play with several options. Camara drove the lane and put up a short shot. . .a miss. . .a loss.
Thus ended UD's seven-game winning streak and its perfect record in the Atlantic 10. Both the Flyers and VCU are 4-and-1 in the A-10. UD had won 16 straight home games since losing by one point, 55-54, last January. . .to VCU.
To negate DaRon Holmes II, who had scored 20 or more in the last seven games, VCU used lumberback defense — chop, chop, chop, dig, dig, dig. Holmes spent the night trying to force shots and missed some badly. He scored 13 on 4 for 10 shooting and 5 for 6 free throws.
The scoring slack was covered by Camara with a career-best 27 on 10 for 16 from the field and 6 for 8 from the foul line.
But Camara had nine turnovers (Holmes had five) and Camara missed the last shot.
Asked about playing the game of his life (27 points, 11 rebounds), Camara said, "I wouldn't call it the game of my life. I had half my team's turnovers.
"This was not Deuce's (Holmes) night, so somebody had to step up and I had to do that," Camara added. "I need to be better. We had 18 turnovers, I had nine. We had a four-point lead and the ball with 38 seconds left and lost, so I wouldn't call that the game of my life."
The Flyers were practically peerless in the first half in constructing a 33-19 lead. VCU had no three-pointers, no offensive rebounds and UD led in total rebounds, 22-11.
The second half? VCU scored 44 points, hit six threes (all by Shriver) and grabbed 10 offensive rebounds.
Shriver is not a starter and is a three-point specialist. . .like a field goal kicker in football or a closer in baseball. His 18 points on his six three-pointers brought VCU from the scrap heap to the jewelry counter.
"The three-point shot changed the game in basketball," said Grant. "It is so huge, so huge. It opens up everybody else. We knew what he (Shriver) was capable of."
Said Holmes, "Before the game we were aware of how much of a weapon he is from the three-point line. Honestly, we have to do a better job of executing on the court. It comes down to being able to guard it. We gave him too many open looks when we shouldn't have. And he took advantage of it and it hurts us."
It killed them, actually.
"We made poor decisions down the stretch with a four-point lead and we got caught because of those decisions," said Grant. "The second half, defending, rebounding and ball security. . .those were keys. We needed those keys for 40 minutes. We did a good job of defending and rebounding in the first half.
"Tonight was a tough lesson, it was tough, it hurts," Grant added. "I hurt for our program, I hurt for our fan base and I hurt for Flyer Nation. And more than anything, I hurt for those guys in the locker room. They are the ones who have put in the blood, sweat, tears and sacrifices. They are hurting right now, because this was important to them."