Their defense was good enough, long enough, to allow the offense to catch on…Marion Local's Tate Hess, Luke Pohlman, and Jack Knapke scored in double figures to help the Flyers stay unbeaten in the MAC.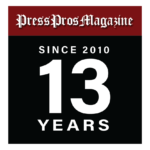 Maria Stein, OH – Marion Local basketball coach Kurt Goettemoeller said Friday, "a little bit", in reference to the question of whether his 10-1 Flyers (unbeaten in the MAC) had hit their stride as a basketball team.
"We're a lot better offensively than we were last year,"  he added.  "But we're not as solid defensively as we were last year."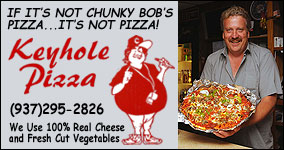 That's subjective, of course.  But if you're the coach your opinion is the only one that matters.
But to those who watched Friday's 59-49 win over New Bremen (5-3, 2-2 in MAC)…the Flyers' defense was good enough, long enough, to allow the offense to catch up and get going in the second half…and just in time to push back against a furious New Bremen charge at the start of the fourth quarter.
"We took some things away,"  said New Bremen coach Cory Stephens, talking afterwards.
"But they had some other guys step up, and that's what good teams do."
Good teams get off to a good start, and Marion did that by outscoring New Bremen 17-10 in the first quarter, albeit with just one basket from 6'9″ Jack Knapke, whom the Cardinals selected as their take-away project.  Tate Hess, Mitch Ranly, and Luke Pohlman all stepped up, of course, in Knapke's absence.  And Ranly would hit a second 3-pointer in the second quarter on the way to a 27-18 halftime lead.  The three of them would combine for 16 of Flyers' 27 points while forward Austin Niekamp chipped in 4, as well.
And Marion's defense was good enough early to keep Cardinals leading scorer Aaron Thieman off the scoreboard…and limit David Homan to just three first half points.  Marion's size inside with 6'9′ Knapke and 6'8″ Austin Niekamp was foreboding, forcing the Cardinals to score from the outside if they were going to score at all.  Ben Sailer and Alex Homan hit a pair of threes.
But New Bremen flipped the switch immediately in the third quarter.  Thieman came out as hot as he was cold in the first half, hitting back-to-back 3-pointers to start the quarter, adding a third four minutes in, and he had help.  Carter Elking hit one.  Cooper Scheib hit one – five threes for the quarter – on their way to outscoring Marion 20-11, to wipe out the halftime deficit and tie the score, 38-38.
Good teams do step up, and in the case of the Flyers' third quarter it was Luke Pohlman, who was quiet in the first half with just two points…but answered Thiemans three 3-pointers with three of his own to avoid Marion from being skunked.
"They're a three-point shooting team, and we made some mistakes defensively to leave those shooters open,"  said Goettemoeller.
"Jaden Mescher does a lot for us defensively, and he was out tonight (broken nose)…and I was concerned about our depth before the game.  But Mitchell Ranly and Luke Pohlman stepped up, hit some big threes, and if we can get this team to be seven or eight men deep…that's huge for us.  You saw that tonight."
Tate Hess and Knapke had been quiet in the first half, but perhaps inspired by Pohlman and Ranly, began to make some noise in the fourth quarter.  Hess drove the ball to the rim twice, got the foul line four times, and scored 7 of his 11 points for the game in that eight minute span.
"When it got close, when they started coming back, I knew I had to make a play.  Jaden Mescher is out and he's our leading scorer,"  said Hess, later.  "I knew I had to step up."
And he did.
"Tate had a good second half, and I challenged him at halftime,"  said Goettemoeller.
"I didn't think he played very well in the first half, but when the chips are down you want Tate Hess to have the ball in his hands.  Plus, we put him on Thieman in the fourth quarter, and he's an excellent defender.  He's very good on both ends of the court, and that's what you expect out of a senior, and one of your best players."
Knapke, too, scored on a pair of buckets, including a thunderdous dunk off an assist from Hess…and likewise hit three of four chances from the foul line to score 7 of his 14 points in the same eight minutes.
New Bremen suddenly cooled off as Marion's defense did a better job of identifying those three-point shooters, closing out, and simply guarding better.  When the Cardinals needed some of those third quarter shots to keep pace, only Cooper Scheib could induce a 3-point shot to go in.  David Homan, quiet with just 5 points through the first three quarters, suddenly got the rim for a pair of buckets and added a pair of free throws for six points in the quarter, finishing with 11 points for the game.
David Homan would answer a Knapke bucket to open the quarter, but from that point Marion went on an 8-2 run, pushing their lead out to 47-39.  And forced to foul, New Bremen sent to Marion Local to the line fourteen times in the fourth quarter, where the Flyers sealed the win, hitting 11 of 14, while outscoring the Cardinals 12-6 over the final 2:27 of the game.
Luke Pohlman was outstanding, with his trio of 3-pointers and four-for-four from the line in the final quarter to lead Marion with 15 points.  Jack Knapke had 14, Hess finished with 11, Mitchell Ranly had 8, Austin Niekmap scored 7, and Brandon Eyink had 4.
For New Bremen, Scheib and Homan each finished with 11 points, Aaron Thieman could not find the three-pointer again after the third quarter and settled for 9 points, Ben Sailer, Alex Homan and Dylan Bambauer each had 5, and Carter Elking added 3 points.
Marion improved to 10-1, and objectively you have to like their chances to become the anticipated force they were projected to be before the season began, even with the late start due to football.
"When you've got to guard to big guys that are skilled, and some of the shooters we can put on the floor, we're a better offensive team than we were last year,"  said Goettemoeller, afterwards.  "We're starting to get there.
"This was the first week where we had a full practice week.  We've had three games for the last three weeks, so this was the first week where we had practice on Monday, Tuesday, Wednesday and Thursday, and that really helps."
The gym at Marion was packed.  The atmosphere was electric.  And that familiar manner of defense and timely offense – of guys stepping up – looked a lot like a team that's beginning to get there, to use the coach's words;  and a lot like good teams begin to look like in mid-January.
So check your calendar.  And don't be surprised.
The Flyers are hitting their stride.