Enough games remain for Olentangy Liberty's tight win over rival Olentangy Orange not to guarantee the Patriots an OCC Central title, but a two-game lead in the standings at this spot on the calendar is a big advantage on the rest of the division.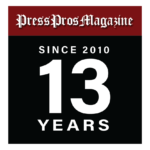 Powell, OH – Olentangy Liberty senior Alex Okuley exceeded even his own expectations Friday with fourth-quarter free throw accuracy he couldn't explain.
Failing that, Okuley and the Patriots might easily have become the second victim of an Olentangy Orange miracle this week.
Scoring 11 of his 13 points in the final period, including 9-of-10 from the line, Okuley and teammate James Hummell provided just enough offense to withstand two Orange comebacks over the final 1:22 of a 56-55 triumph.
Asked if he's always that reliable from the line, Okuley said: "Absolutely not. I'm just glad this was a good night."
The win elevates Liberty to 12-2 overall and 5-0 in the Ohio Capital Conference Central, two games up in the division on Orange, Hilliard Bradley and Dublin Coffman, all of whom are 3-2 in league play.
"This is what high school basketball is all about," Liberty coach Greg Nossaman said as a packed house filtered out of the Patriots gym. "What a crowd! It would be nice if it were like this every night, but this is a great rivalry. These are the games that you love to play."
Located less than five miles from each other, Orange and Liberty picked up this year where they left off in 2022.
Nossaman's charges won the first meeting a season ago, then Orange defeated Liberty in the regular-season finale to deny the Patriots an OCC Central title.
That prompted Liberty to jump into the same post-season bracket, which paid off when the Patriots came from nine down in the final 90 seconds to beat Orange in overtime of the district semifinals.
This one offered no less drama, with Orange using Mikey McCollum's three-point play at 1:09 and Elias Lewis' three-point field from the key 14 seconds later to seriously threaten what had been a comfortable 52-44 Liberty lead with 1:22 left.
Okuley got loose in transition with Orange pressing to try forcing another turnover, bagging both free throws after getting fouled as he drove, to restore a four-point Patriots advantage.
McCollom then lost the handle on a pass that gave possession back to Liberty. When Hummell hit the first of two from the line at 38.5 and Jackson Mikola added another at 12.2, the lead went back to a seemingly-insurmountable 56-50.
Even with what appeared an oh-by-the-way hoop from Orange at the other end, and even when Hummell missed a pair with three seconds left, the last ounce of intrigue seemingly had dripped away.
But as the buzzer sounded, Orange's Elias Lewis' banked home a three-quarter court three-pointer, accounting for the one-point final margin and whetting appetites for the teams' Feb. 17 rematch.
Lewis finished with 20 points, capping an incredible week that began with his school-record 43 points Tuesday in an overtime win against Thomas Worthington.
The Pioneers trailed by five in that one with 14 seconds left in regulation, but Lewis forced OT with a layup and, after a five-second call, a three-pointer at the buzzer.
He then scored 12 points in overtime, giving him 34 in the second half to push him eight points past what was the previous single-game school scoring record.
McCollum had 19 in his first action since missing nine games with a hip injury suffered in the season's third game.
"I think this one is on me," McCollum said. "I was just a little gassed coming back and I struggled defensively."
A Hillsdale signee, McCollum in reality got the Pioneers going early when the rest of his team struggled to adjust to Liberty's zone defense.
Lewis got hot in the second quarter, scoring nine consecutive points in one stretch, and McCollum bagged a 25-foot triple at the buzzer to provide a 27-22 lead at the break.
Liberty locked down defensively in the third quarter, holding the Pioneers scoreless for the first 4:18, yet still couldn't claim its first lead until Okuley spun around McCollum for a layup and 41-39 margin with 5:17 left.
Hummell's step-back jumper kept the Patriots in front by two near the midpoint of the fourth quarter, then Okuley's success at the line helped Liberty slowly creep away until things got interesting near the end.
"We really hit our stride in the fourth quarter," Okuley said. "The energy was there and we really played well together."
Hummell finished with 22 for Liberty, which bounced back from a Tuesday home loss to Dublin Jerome with the effort Nossaman wanted to see.
"Maybe that game got us refocused," Nossaman said. "We had a good practice on Wednesday, and we're not usually a good practice team.
"James and Alex gave us a lot of leadership tonight. James is a little frazzled sometimes. He'll make a turnover, but then turn around and make a steal.
"He plays so hard. He had some nice pull-up jumpers out there, and he and Okuley getting to the hole is really going to help us out down the road."
Orange coach Anthony Calo was left to contemplate an adjustment, perhaps prematurely, to his team's goal of winning the OCC Central as it works to reintegrate McCollum into the lineup.
"The last thing I said to our guys was, 'When you introduce a new player in the rotation, it affects your eco-system and it changes things for everybody.' It changes your roles offensively, so things are going to be different. It doesn't mean it's bad. It just means it's different. We're going to have to adjust to that, for sure.
"Defensively, we've had three games in a row now where we haven't performed to the standard we want. Our guys are frustrated right now and they're allowed to be. They should be.
"We wanted to win the league, but now it's out of our control. But our goal from the beginning was to play our best basketball at the end of the year and that will lead to championships. We don't deserve to win the league right now. So, we have to fix our problems so we can win championships, because we can."