Up by 14 points in the first half, #4-ranked Fort Loramie withstood a furious Russia charge in the second half to escape with its 13th win of the season…and its 56th consecutive Shelby County League win, 54-41.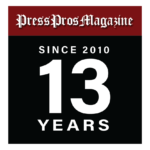 Fort Loramie, OH – It is that time of year when people begin to ask if the current Fort Loramie girls basketball team is as good as teams past – as good as its three OHSAA title winners in 2013, '15, and '21.
In fact, coach Carla Siegel, herself, would like to know, despite the Redskins' 13-1 record, #4 ranking in last week's Ohio Division IV polls, and after Thursday night's 54-41 win over second-place Russia, the clear favorite now to win yet another Shelby County League outright title.
Without question this 2023 edition has a different personality than of teams' past, despite having some of the familiar athletic characteristics.  But through 14 games Siegel acknowledged this week that there haven't been as many blowouts as with the '21 team, or the aggression with which that team, and previous ones, preyed on teams unable to withstand Loramie's pressure defense, the ensuing turnovers, and the easy transition baskets.
"It's a different group, maybe,"  she explained.  "They don't seem to freak out over things, and we keep reminding them in practice that the more pressure you apply, the harder you play defense, the easier it is to win."
They never quite achieved that in last Saturday's 53-48 loss (their first and only) to Ottawa-Glandorf, but they might have gotten the message.
Because…they used that pressure in the first half Thursday to force 15 Russia turnovers, score off half of them, and hang on through a furious Russia comeback in the second had to win over the 12-4 Raiders, 54-41.  Loramie improved to 8-0 in SCL play, while Russia slipped to 6-2.
Tied at 5-5 in the first quarter, Loramie pounced on Russia, forced three turnovers in the span of a minute and a half, and went on a 7-0 run that helped them to a 16-7 first quarter lead.
In the second, Loramie used that pressure,  plus some offensive rebounding to run out to a 14-point lead before Russia made corrections, went on its own 7-0 run to cut the deficit to something manageable…then saw Loramie score 5 of the final 7 points in the quarter to take a 26-16 halftime lead.
"We didn't get off to a good start defensively,"  admitted Russia coach Paul Bremigan later.  "We give up 16 in the first quarter, so we changed some things.  The kids responded to it, and we got back into it.  At halftime it was a 10-point game."
And if one of Siegel's concerns has been that of not being able to put teams away – or play four quarters of vintage Loramie basketball – those concerns boiled to the surface in the second half.
Russia scored the first bucket of the third quarter to cut the lead to 8, then went on a 7-2 run to give Siegel reason to call a time out, deliver a little CTJ, and display a little coaching frustration.  When Russia's Kate Sherman hit two free throws with :45 remaining, it cut the once-14-point lead to just 3…34-31.
True to Siegel's suggestion about a different group and personality, they continued to withstand a different Russia team in the second half…one that actually outscored Loramie 17-10 by using  pressure of its own, causing turnovers, and its superior size in the paint to score at the rim.  Sherman would score 6 of her team-high 10 points in a span of six minutes.
And when she scored the first basket of the fourth quarter on an offensive rebound and stickback, she and the Raiders had cut the once-comfortable Loramie lead to just one point…36-35.
But that was as close at they got, despite numerous opportunities at close range – shots that were either rushed, or defended, simply wouldn't go down.
Loramie took advantage, scoring a pair of transition buckets, another with their half-court offense, and when senior guard Ava Turner cashed an old-fashioned three-point play at 3:35 of the fourth quarter it shot the Redskins' lead back to 9 points…45-36.  Paul Bremigan bent over, hands on knees, in frustration.
The Raiders kept fighting, cut the lead to as few as 6 points twice, but with time working down Russia was forced to foul.  Loramie would not let them off the hook, converting 10 of 15 from the line in the final minutes to extend their lead to the eventual winning margin, 54-41.
"We got it to within one…but we missed some easy shots,"  said Bremigan afterwards, who recently joined  Siegel in securing his 500th career coaching win.  "And we had 15 turnovers in the first half and that's something that you just can't have.  Going down the road we're going to play good teams, tournament teams, and teams that are going to pressure.
"But I was pleased with our effort.  We had some kids come off the bench that hadn't played much varsity and they played pretty well (Jaela Shappie and Addison Shappie).  Due to injuries we're playing short.  Kate (Sherman) played well tonight, but we've got to buckle 'em up and be ready to go some more."
Sherman was the only Raider to reach double figures with 10 points, while Roni Polling had 9, Cece Borchers and Reese Goubeaux each 5, and Jaela and Addison Shappie combined to score 7 points.
Carla Siegel drew a deep breath before talking about her team, her 504th career win, and their SCL conference streak having reached 56 consecutive wins.
"We got off to that lead, had the momentum going on offense with a 14-point lead, and I thought we were playing really well.
"But then they started coming after us, and we just struggled at the end of the second and the entire third quarter.  It was just good basketball…Russia was playing good defense on us and we didn't adapt very well.  It hurt having Victoria Mescher in foul trouble, but I can't say enough about the way we finished.  Winning by 13 against a team like that after being up by 1…I'm proud of this team."
And proud of a team that's shown that it can play through some adversity on a recurring basis.
"They've done that quite a few times this year where we've gotten down, or had a game slip through our hands, and then charged back.  So I think tonight was important for this group, and that meant a lot to me."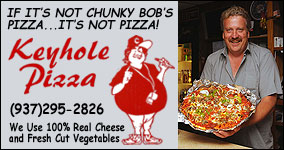 Avery Brandewie led them with 12 points.  Ava Turner had 11 points…9 of them coming from the foul line, where Loramie hardly distinguished itself (16 of 26 for 61.5%).  Skyler Albers had 10, Mescher had 9 (despite foul trouble), Carissa Meyer and Jaden Rose each had 6 points to conclude their scoring.
While their latest win had a certain cardiac quality to it, there were flashes of what Siegel has been preaching…about playing with more aggression, seizing the momentum, and maintaining it.  It's not like Loramie to squander a 14-point lead when they had so much going in the first half.
"We were asking some of the other girls to step up and help out tonight,"  said Siegel after another long breath.  "And sometimes when things aren't going your way it's easy to be quiet, and run and hide.  And that was the frustrating part, because we're better than that.  The turnovers were very disappointing in the third quarter…the backdoor cut that they ran…sometimes you fall into a lull.  But I felt Ava Turner did a better job of being a senior in the fourth quarter.
"They're high school kids, and we'll learn from a game like this.  This was a good game for us, and a huge momentum boost for us, knowing what we're going to go into a month from now."
And knowing what they're going to see in three weeks when Loramie and Russia meet for the second time, and at Russia.  You can't count on 17 turnovers, or the Raiders playing poorly on defense to start the game.  Odds are they'll get the Russia team that played in the third quarter Thursday.
The one that cut that big lead down to a single point.
Carla Siegel can't wait to see how they handle it.