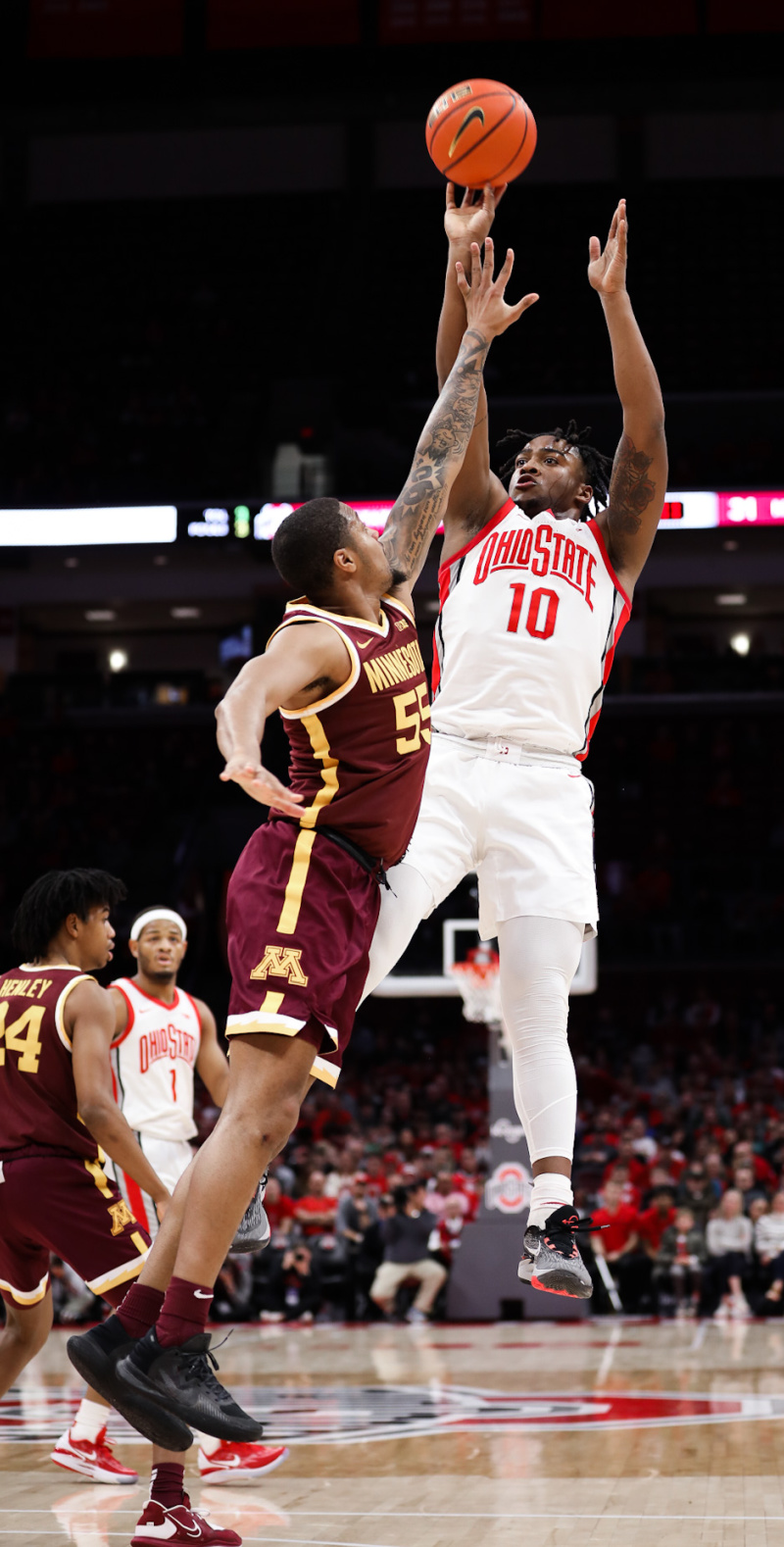 Losers of back-to-back games for the first time all year, and off a substandard performance at Maryland, Ohio State still couldn't summon sufficient give-a-rip to wall off determined Minnesota and thus suffered a third straight defeat and worst loss of the season.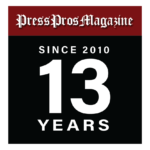 Columbus, OH – There's a saying that's been around basketball for more than a decade that Ohio State hoped would deliver it from danger Thursday against Minnesota.
"Ball don't lie," they promise when a player or team is given a chance by a bad call, then doesn't cash in on the opportunity.
But, given how poorly the Buckeyes have played over the past week, ball do lie…at least it did to them when Gophers' junior Ta'Lon Cooper bagged the second of two free throws gifted to him by official Roger Ayers' poor eyesight or vivid imagination.
It stinks to lose on a phantom call, of course, but OSU (10-6, 2-3 B1G) contributed mightily to its own 70-67 demise before the missed call on Bruce Thornton's clean block of Cooper at the rim with 1.7 seconds left or the two insurance free throws Minnesota added after a Buckeyes' turnover.
"We weren't ever really in this game in terms of feeling like we imposed our will," Ohio State coach Chris Holtmann said. "In some ways, if we had won, it would have been a disservice, because I'm not sure we deserved it."
They didn't, leading only 2-0 in the first half against an opponent that entered alone in last place in the Big Ten at 0-4, having lost seven of its previous nine games, with its only previous win away from home in overtime against California Baptist in a high school gym.
But Minnesota (7-8, 1-4) led the entire first half after falling behind on the game's first basket and moved its two-point halftime lead to five before OSU went in front again for the only time, 51-50, on Brice Sensabaugh's three-point play with 13:06 left.
The Gophers met that with a 10-0 spurt over the next 5 ½ minutes, a span during which Ohio State turned it over twice and had two of its five missed shots rejected at the rim.
"Our offense wasn't clicking today," OSU's Sean McNeil said of his team's 38% shooting. "Just from the jump, it didn't seem like we really wanted to play and be out there, just energy and being in tune with the task at hand."
Exactly one week earlier, the Buckeyes led No. 1 Purdue by three points with 40 seconds left, then proceeded to blow that in regulation, after which they suffered a flat-line loss to Maryland, which had lost five straight.
Typically, that elicits something more than the sleep-walking performance OSU offered against the Gophers.
"They're the ones that can answer that," said Holtmann, when told of McNeil's assessment. "Obviously, if that's the case, I've got to do a better job."
Minnesota nursed the 60-51 margin from its 10-0 run to 64-53 entering the final five minutes before panic startled the Buckeyes to action.
They closed slowly, still trailing, 66-60, with 50 seconds left until Justice Sueing scored in the lane and Sensabaugh hit a corner three after a Gophers' free throw.
A missed one-and-one at 18.2 gave Ohio State a chance to tie and Sensabaugh's drive put him on the line at 8.6, where he hit both to forge a 67-67 deadlock.
Cooper drove from the right wing, faking Sueing off his feet into stumbling irrelevance, which set up an open drive to the basket for a seemingly-easy, game-winning layup.
Thornton, though, came from the left corner, rose and cleanly blocked the shot to the deafening approval of the OSU crowd, only to have Ayers invent contact that didn't occur.
"That's all ball," FS1 analyst Casey Jacobsen said amid repeated replays. "That's as clean as a block can be."
Holtmann and OSU's players saw it the same way, albeit with resignation.
"It looked like a clean block, but we shouldn't have been in that situation," Holtmann said. "The official made the call."
Indeed, just like officials missed Tanner Holden coming from out of bounds to first touch Thornton's pass in the final seconds against Rutgers, which should have negated Holden's game-winning three pointer.
"It really doesn't matter," OSU's Isaac Likekele said. "The ref called the foul, so that's what it is. We have to figure out how to not get to that point. We shouldn't have put it in the ref's hands at the end."

But, ball don't lie, right?
Unfortunately, that streetball slogan held only as long as it took Cooper to miss the first of his two shots.
Minnesota coach Ben Johnson called his final timeout to calm Cooper, and he sank the second cleanly.
"He made the one that mattered," Johnson said.
And what did the Gophers' coach see at the rim on the foul given to Thornton?
"I didn't see anything," Johnson said. "I'll be honest. I saw nothing…I was watching at the rim. I just heard the whistle and I was like, 'OK, free throws.' "
Dawson Garcia hit two more from the line after OSU threw a court-length pass out of bounds, putting the finishing touches on his 28-point, nine-rebound night for the Gophers.
Cooper had 13, Jamison Battle 11 and Pharrel Payne 10.
Sensabaugh led the Buckeyes with 18, but his 6-of-18 shooting typified a night during which no one from the home side played well.
Sueing (4-of-13) had 13 points; McNeil (3-of-9) had 11 and Zed Key, in his return after missing the Maryland game with a sprained shoulder, scored 10, but committed four of OSU's nine turnovers, including two in the last five minutes.
Play like that Sunday at Rutgers, which undoubtedly hasn't forgotten the questionable end-game circumstances from its Dec. 8 loss to the Buckeyes, and Ohio State's season-long three game losing streak will continue to grow.
"We're obviously not guarding great, and we're not playing well enough together," Holtmann said. "This was our poorest offensive game of the year, so there's a lot to clean up."