Playing without senior Mr. Everything Blake Brumbaugh, Milton Union adjusted around the complete game of Cooper Brown Tuesday night for a 54-41 Three Rivers Conference win over Riverside.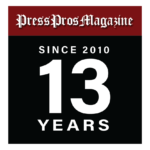 West Milton, OH – The issue for the Milton Union Bulldogs Tuesday night (7-4, 4-3 conference) wasn't so much about how to beat the Riverside Pirates…but rather how to adjust without senior Blake Brumbaugh, whose sprained ankle from last weekend's 77-60 loss to Northridge is feared to be so severe that it might mean his loss for the remainder of the regular season.
Brumbaugh, a football commit to play at Indiana Wesleyan next fall, was averaging 13 points, 3 assists, and 3.5 rebounds a game…an all southwest Ohio player from a year ago.
"We were down,"  said fellow senior Cooper Brown, who entered the game averaging 15 points a game.  "Everyone knows that Blake Brumbaugh is out right now and we had to prepare for adversity.  Somebody had to step up."
Brown didn't bother to look around the locker room for volunteers.  Rather, he took it upon himself, springing for 21 points, 11 rebounds, and 2 assists in a 54-41 Milton Union win that for the time being, at least, kept them in the race for the Three Rivers Conference title.  With or without Brumbaugh, they still have remaining games with front runners, Miami East, Troy Christian, and Northridge.
Despite Brown's words about stepping up…they struggled out of the gate, trailing 11-8 at the end of the first quarter as the Pirates benefited from a pair of three-pointers from Myles Platfoot and Gavin Osborne.  But somehow in the timeout huddle between quarters Brown and company made the adjustment – or an adjustment – to reboot and overcome the lukewarm start.
They came out blistering at the start of the second, going on a 10-2 run that completely flipped the energy, momentum, and score, highlighted by a Brown steal and a thunderous dunk in transition that without question fixed the energy issue.
"I felt our energy had been really low in the first quarter,"  added Brown.  "I think that play really got us going."
No question that it got them going, and a last-second three-pointer from teammate Connor Yates from the deep corner kept them going as they went to the halftime locker room, leading 25-19.  They had outscored Riverside, 17-8, for the quarter!
Again they came out hot to start the third, running out to a 35-22 lead as Brown ignited for 11 points in the quarter, and for a span of about five minutes it looked as if the Bulldogs would make the Pirates walk the plank.
Nay-nay!
Riverside had a bruising sophomore forward named Ayden Clary who made it interesting by canning a trio of three-pointers…teammate Walker Whitaker hit another…and those 12 points gave the Pirates enough life to scrap back to a 40-33 deficit by quarter's end.
Then, the Pirates hit the first bucket of the fourth and suddenly that 13-point lead had been cut…to 5!
"We knew they were athletic from watching film…that they had a lot of pieces to the puzzle,"  said Milton coach Rusty Berner, afterwards.
But Brown, and teammates Connor Yates and Tyler Kress, kept making plays, slashing to the rim, and when they didn't score they got fouled and rebuilt their lead to 10 by the three-minute point of the game.  And how important is making free throws?
Milton went to the line 18 times in the second half and made 13 of those shots.  Their winning margin, not coincidentally…was 13 points!
Cooper Brown had given them a lift, without a doubt, and hope for the next four weeks of the regular season – or however long it takes Blake Brumbaugh to regenerate that ankle.  But more, Tyler Kress (12 pts.) and Connor Yates (11 pts.) had taken his lead and the challenge to join him in …stepping up.  The three of them accounted for 44 of the Bulldogs' total of 54 for the game.  Braden Schaurer added 8, and Zach Lovin had 2.
For Riverside, the Pirates did Milton a favor by falling in love with the perimeter jump shot, but still hit 41% from three-point range (7 of 17).  However, they hurt themselves by hitting just 51% from the foul line, on 8 of 14.  Ayden Clary led them with 15 points, Jaxon Woods added 6, Myles Platfoot and Osborne each contributed 5, Walker Whitaker and Kaleb Schindewolf each had 4.
Rusty Berner nodded in agreement that it had been a good win – a test tube win.
"Losing Blake the way we did, and tonight being our first game without him, this becomes a shift in our mentality,"  he acknowledged.  "You can lose great players for a small time if they get in foul trouble, but this is something different.  We'll have three junior guards that we'll have to call on, knowing that they won't be Blake, but they'll have to fill in and just do their job.  They'll have a role and they'll have to do it at a high level.  Tonight we put a bit more on Cooper, Connor, and Tyler (Kress), and I felt they did a good job with the adjustment.
"When Cooper plays with Blake he's a facilitator.  He's averaged a bit more than 4 assists for the year.  Tonight he only had 2, but he was more aggressive tonight in scoring, with 21 and 11 (rebounds).  So we're about to find out…how far our depth can go."
For the sake of record, league competition, and the pride of making the most of an athletic duo the likes of Brown and Brumbaugh…his injury could not have come at a worse time.  Those three conference matchups with Miami East, Northridge, and Troy Christian still loom ahead – plus, non-cons with Piqua and Brookville.
He sat on the end of the bench Tuesday, cheering, supporting his teammates with a smile that implied that he had total confidence in their ability to carry on until his return…if it comes at all.
Until then they proved that no one should take them for granted now without Blake Brumbaugh.  The Bulldogs still have plenty of bite.