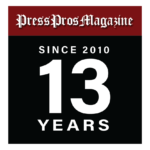 Lewis Center, OH – It's been almost 30 years since basketball left an indelible lesson on a ball boy who watched in awe as a hard-working team devoid of fanfare turned a 13-7 regular season into an improbable state championship.
They're still talking about that team in Casstown, Ohio, which none of Richie Beard's current players at Dublin Jerome could find without the GPS feature on iPhones that were still more than a decade away from existing way back in 1996.
What did exist back then was a very young Richie Beard, watching wide-eyed as Miami East knocked off unbeaten and No. 1 Archbold for the state title with the kind of effort he wasn't seeing out of his Celtics on Tuesday night in an eventual 56-51 victory over previously once-beaten Olentangy Liberty.
"We came in at halftime and there were no adjustments as far as Xs and Os," Beard said. "Our No. 6 bullet every single game we play is, 'The game will always honor toughness. The toughest team will win.' In the first half, we just weren't tough enough."
Odds favored Liberty making that deficiency stand up for a momentum-building victory leading into its Ohio Capital Conference Central Division first-place showdown Friday at home against rival Olentangy Orange.
But instead, Jerome erased the 25-15 deficit it faced early in the second quarter with a 17-4 run that bridged the end of the first and start of the second half, then bolted out of danger with a 13-3 burst early in the third quarter.
"In the second half, I thought every single time we took the ball into the lane, we went through their chest and finished," Beard said. "Two of our first four layups were and-ones and another one maybe should have been. I just thought our guys shot with confidence."
Any Jerome comeback figured to revolve around reigning OCC Cardinal player-of-the-year Ryan Nutter, who missed six games after an early-season groin injury.
Nutter led the Celtics with 19, and had a big role in his team's rally from 10 down to go in front, 32-29 by the midpoint of the third quarter. 
But before Jerome would land the clinching blows, Liberty used its recently-returned headliner, 6-8 sophomore Tyler Kropp, to fight back into a 34-34 tie with his shot inside and three-pointer from the right corner.
Nutter finished off the third quarter with a layup and a three-pointer of his own, only to have Liberty (11-2, 4-0 OCC Central) draw back within 41-40 on Matt Wilson's triple with 6:56 to play.
If told then that Nutter wouldn't score again, Patriots coach Greg Nossaman might have been tempted to get giddy with anticipation. Except Nossman, with more than 400 career wins, is way too savvy for that.
"I wasn't comfortable because we weren't making enough shots," he said. "We scored 21 in the first quarter and then we got four (in the second). I'm a strong believer that our defense is going to be there every night, but if kids aren't making shots, it affects every other part of the game."
Conversely, Jerome answered Wilson's three-pointer that drew the Patriots within one by displaying its offensive depth over the clinching spurt that consumed the next four minutes.
Senior Luke Kuhlman landed a trey from the left wing at 6:38, then found more open space at 4:33 and connected again for three to push Jerome's lead to 49-42.
"We had zero threes in the first half," said Kuhlman, who'd finish with three jumpers beyond the arc and 14 points, including a pair of clinching one-and-one free throws with 26.6 seconds left. "We're too good of a shooting team not to have a three in the first half. We know that. We just had to calm down and let it fly."
The other Celtics' hoop in that burst came from senior Sasha Stavroff on a nifty left-hand reverse layup that ended his drive along the baseline.
Teammate Max Hanneman offset a Liberty free throw with a hoop inside, which senior Lachlan McDonald followed with another Jerome triple for a 54-43 margin.
That's a lot of offense from a lot of guys not named Nutter in a span that lifted Jerome to 8-3 (4-0 OCC Cardinal) entering a Friday home game against Hilliard Darby.
"Some people underestimate our guys," Nutter said. "They think that without me, we're not a good team. But they proved themselves when I was out. They won more games than we lost. So I trust my guys and they trust me. They held things up until I got back, and now we're full go."
Maybe better than the Celtics might be had Nutter not been injured, although that bit of delayed gratification kept Beard waiting a bit longer than he preferred.
"As much as it was difficult there early not having Ryan, we're starting to see that pay off," Beard said. "Guys are more confident in those spots now. They probably would have never been in those spots if Ryan didn't miss those games early. I thought it might eventually help us, but when you're in the moment, you wonder, 'When is that actually going to happen?' It's now finally here."
And so, not at all coincidentally, is Jerome's best win to date.
"This is a mindset win," Beard said. "Our message since Sunday night has been, 'Who's our quality win? At some point, we have to figure out who we are. We came into this year saying we were a contender for a district title, but if you look at our record, who have we beaten? We're pretenders right now.'
"At some point, you have to go beat a quality team. At some point, you have to go beat somebody good. So it was nice to get that started tonight."