It is just three games into the Atlantic 10 Conference basketball season, but Dayton's Flyers (3-0) are the only unbeaten team in the 15-team league as they head to New York to play Fordham Tuesday in the ancient and decrepit Rose Hill Gym in The Bronx.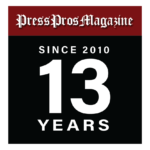 Dayton, OH — The University of Dayton basketball team, owners of an offense fueled by defense, is on a double-digit binge.
Individually, it is 6-foot-10 man-about-the-rim DaRon Holmes II with seven double-doubles in his last nine games.
And in his last 11 games he is The Creature That Ate Muncie, 23 points a game, 10 rebounds a game and eight trips to the foul line a game as opponents try to stop him in gang banger style.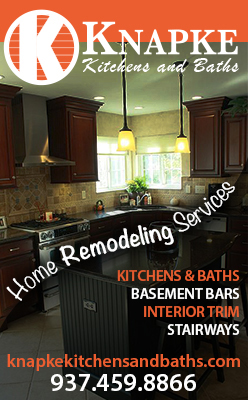 More importantly, double digits applies to the entire team. Since failing to defend themselves at all times at Virginia Tech in a 77-49 no-show, the Flyers have dug in deep and won six straight.
And in each of those six victories, three in the Atlantic 10 Conference, the Flyers have won by double digits —23 (UNC Asheville), 17 (Wyoming), 42 (Alcorn State), 12 (Duquesne), 14 (Davidson) and 20 (St. Joseph's).
The three-win start in A10 play puts the Flyers atop the conference standings as all other teams own at least one defeat.
That's the recent work sheet the Flyers will take to ancient and decrepit Rose Hill Gym in The Bronx to play Fordham.
Despite its location and its record, Fordham is not the Bronx Bombers. The Rams are 12-4, but KenPom.com rates their schedule as one of the easiest of the 363 teams playing Division I
basketball.
After their soft soap pre-conference schedule (12-1), the Rams lost their first two A10 games to Davidson at home, 57-43, and to Rhode Island on the road, 82-79. They scored a home victory over St. Joseph's at home Saturday, coming from 12 behind in the first half to win, 66-54.
The Flyers already have beaten Davidson on the road, 69-55, and St. Joseph's at home, 76-56.
"Defensively, we're locked in and connected," said R.J. Blakney, the 6-foot-6 red shirt sophomore from Baltimore. And most locked in is Blakney himself, a defensive chess piece that coach Anthony Grant plops in front of the opposing team's best scorer.
"We're handling adversity really, really well," he added. "Teams are going to make runs, but the coaches tell us time and time again to stay together and weather those storms."
St. Joseph's came to UD Arena last Wednesday with two proficient scorers, Erik Reynolds III (18.5) and Cameron Brown (14.0).
Blakney switched back-and-forth hounding them and the two combined for 25 points on 10 for 32 shooting.
"R.J. was really good tonight," said UD coach Anthony Grant. "The assignment for him defensively, on Reynolds and Brown, he went back-and-forth on those two guys, he was locked in, did a great job of making it difficult for them."
And with teams double-teaming and triple-teaming Holmes around the basket, Blakney has upped his offensive output. He scored 19 against St. Joseph's on 7 of 9 shooting, 4 of 6 from three.
"Offensively, he just took advantage of situations, whether it was in transition or whether it was on the back of a press," said Grant. "A lot of what you saw was the ball going inside (to Holmes) and being kicked back outside. He was the beneficiary of open looks and he was able to knock those down, which he is able to do on a consistent basis."
During their last six games, all victories, there have been no storms, just a few drizzles as the Flyers continue to keep the opposing team's side of the scoreboard moving in slow motion.
The Flyers lead the A10 in scoring defense at 58 a game. UD has allowed fewer than 60 points 11 times this season, including their last six.
Of the Flyers recent success, Holmes said, "It is just about staying focused every game, creating habits, don't get too high, don't get too low. We continue to do all that, I feel we'll be perfectly fine."
While injured guards Malachi Smith and Kobe Elvis have discarded crutches and support boots, they still are not practicing and their return remains uncharted. They won't be in the lineup at Fordham.
"I know they're getting better and being positive," said Holmes. "The thing that stands out to a lot of us is how much they still support the team. How much they are putting in, even though they're not on the court with us, they are still great leaders. That's what's important right now."
There is no argument that Smith and Elvis are missed like lost wallets, but how much? Since they both were injured in the Virginia Tech debacle, the Flyers are 8-and-1.
With the Flyers now playing with the purring efficiency of a team picked to win its conference after a wobbly non-conference start, Grant takes his team to Fordham with a full ball bag of confidence.
"You've got to go through some stuff to really figure out who you are, the identity that you need to play with," he said " I think at this stage, we've gotten some experience under our belt with this group and they're understanding who they are and what allows them to have success.
"Every game is going to be a different challenge, but I think for the most part, if you stay true to your identity, good things will happen. Guys are understanding that. That's a great sign of maturity," he said.
The Flyers take an 11-5 overall record to Rose Hill Gym and have taken a lot of gut punches for those five non-conference losses.
But consider this: The five teams that have beaten the Flyers are a combined 59-21. UNLV is 12-3, Wisconsin is 11-3, North Carolina State is 13-4, Virginia Tech is 11-5 and Brigham Young is 12-6.
There are no UMass-Lowell, Lipscomb or Austin Peay losses on their resumes.

KK