Casual in approach at the outset, indifferent to start the second half, Ohio State reaped the penalty for its nonchalance and kicked away a winnable game at Maryland, where the Buckeyes are now 1-6 all-time at the XFINITY Center.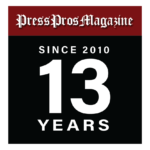 College Park, MD – The toll from a developing team's most painful losses ideally diminishes when those defeats result in lessons that are learned and growth that's displayed later in the season.
That's not happening right now for Ohio State, which appears to be regressing when it needs to be advancing if the first NCAA Sweet Sixteen appearance in head coach Chris Holtmann's six years at OSU is to occur.
A hard-to-stomach 80-73 loss Sunday at Maryland invoked images of the 75-60 roll-over-and-play-dead effort the Buckeyes gave last year at the XFINITY Center in early March that eliminated them from Big Ten title contention.
But worse, it underscored how little Ohio State (10-5, 2-2 Big Ten) has learned from its earlier losses at Duke, against North Carolina in New York and Thursday at home against Purdue.
All three games were there to be won, although Duke at Cameron Indoor would have been a mammoth achievement. The other two wins, however, were in the Buckeyes hands in the final seconds, only to be gift-wrapped for the opponent with late failures in every conceivable way offensively and defensively.
OSU began working toward surrendering its game at Maryland (11-5, 2-3) much earlier, but the outcome still came down to the same late-game execution mistakes that are becoming a problematic norm.
After finishing the first half on a 13-3 run, during which Maryland missed 15 of 16 shots, the Buckeyes committed three turnovers in the first 51 seconds of the second half, four in the first 1:16 and five in the first 1:37.
OSU didn't attempt its initial second-half field goal until 2:32 had lapsed, by which time Maryland owned a 40-39 lead it would expand to 48-39 with the Buckeyes shooting 0-for-7 until Isaac Likekele's put-back at 14:17.
"That (run) was a big part of it, for sure, as well as our defense in the second half," Holtmann said of the 14-0 Maryland burst that greeted the second half and resulted in OSU's first consecutive losses of the season.
Maryland expanded its margin to 60-46 with 9:41 to play before Ohio State awoke, rallying back within 62-59 at 6:16.
Ample time remained to execute the comeback against a Maryland team that entered having lost five straight games.
But the Terrapins were likely already over any self-doubt lingering from that streak, having proven to themselves their previous woes wouldn't apply on this day.
OSU enabled that confidence by permitting the Terps, who had scored less than 20 points in each of their two previous defeats, to surpass that total in the game's first eight minutes.
And every time Maryland reverted to its former offensively-challenged ways, Ohio State offered assistance by allowing maddeningly-frequent second-chance opportunities.
The Buckeyes trailed the rebounding battle, 24-15, at halftime and, depressingly, got even worse on the glass after that.
Maryland finished with a 40-26 rebounding edge overall, and grabbed 14 offensive rebounds to just 19 defensive boards by the Buckeyes.
Wait…before absolving OSU of that inadequacy because of center Zed Key's absence with a shoulder injury, take note of the game-high 11 rebounds from 6-1 Maryland guard Jahmir Young.
That's right, a 6-1 guard had four more rebounds than Ohio State's team leader – Brice Sensabaugh with seven – and Young's five offensive rebounds surpassed the number of stray shots tracked by every single Buckeye under the Maryland basket except Sensabaugh, who also had five of his boards at that end.
Rebounding is effort…something Mayland had plenty of – displayed by double-figure scoring from each of its five starters, led by Young's 30 – and OSU didn't sufficiently supply in key situations.
Down by three with five minutes left, the Buckeyes' Sean McNeil got beaten badly on a dribble drive to the basket, then compounded his failure by fouling Young as he scored for a three-point play.
OSU drew back within 71-68 on the second of two straight Roddy Gayle baskets, but then Sensabaugh sauntered after a rebound that bounced toward the corner, then committed his fourth foul on the player who tracked it.
The resultant free throw built a four-point lead that Gayle – thrust into the sudden and surprising role of OSU's scorer and play-maker in crunch time – threw away any chance to reduce with a turnover at the other end.
Why was point guard Bruce Thornton sitting and watching that possession?
Why was Likekele, who's continually touted as Ohio State's glue guy and steady hand in just such circumstances, watching on the perimeter as Gayle drove into the teeth of Maryland's defense?
Those are fair questions, variations of which keep arising the more Ohio State turns NCAA resume-building wins into crushing losses via inattention to detail, inadequate effort and inexact execution as late-game pressure builds.
Maryland made hay with the same sort of backcourt pressure North Carolina and Purdue applied with success within the last three weeks.
The fact it continues to confound the Buckeyes assures they will see more of it Thursday at home against Minnesota (6-8, 0-4), which certainly views OSU's magnanimous nature an inviting prospect for its first league win.
"It's a long season and we have a lot of games ahead of us against a lot of really good teams," Holtmann said. "We have to find a way to move forward and play better and play a Minnesota team that has played really well here of late. That's on us to do and I expect that we will."
If only there was something beyond the simple optimism of a coach to lend credence to that belief.