With a degree earned, Ohio State's Marcus Ernst could have already left school to pursue professional life.  Instead, he's chosen to use his 'Covid' year of eligibility to come back for one more chance to live a dream.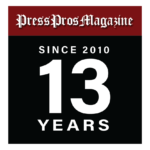 Columbus, OH – As the 2022 season wound down last May, my instinct was that no one on the Buckeyes' 35-man roster took the disappointment of a 21-30 season – of finishing 8-14 and 11th in the league standings – harder than senior first baseman, second baseman, third baseman, and emergency shortstop…Marcus Ernst.
Pride was his motivator, as he demonstrated daily the commitment to remain among the top twenty in batting average among all Big Ten hitters.  He did that, finishing the year at .337, after hovering around .400 for the first three months of the season.
There was something to prove, perhaps, as Ernst had been the odd-man-out in 2019, '20, and '21, failing to win a daily position as a starter.  But not for a lack of flexibility, as he logged time at every spot on the field…with the exception of catcher, center, and right field.
Again in 2022, while leading the team in hits and batting average, he was the Buckeyes' 'wherever-you-need-me' man, playing in all 51 games and at each of the four infield positions at some point.  His only real regular position was that of leadoff hitter, where he feasted early in the year off unsuspecting pitchers, then adjusted once they discovered that throwing a fastball to Marcus Ernst was like slipping sunrise past a rooster.
Listed now as a 'graduate' with a degree in finance, his final tour as a Buckeye starts this week with winter practice, and opening day of the 2023 college baseball season less than 40 days away.  He's back for his 'Covid' year of eligibility, as dedicated as they come to bring about a reversal of 21 and 30;  and for the satisfaction of having one last chance to play college baseball.
"I want to do whatever I can to help this team win,"  he said last spring, at the height of a torrid start that saw him go 8-for-16 on opening weekend in Florida.  Three of his eight outs were head-high line drives right at opposing fielders!
He still does.
It's safe to say that for the past four years no one has worked harder to do as much as he can…than the 2018 Ohio Capital Conference Player of The Year from Coffman High School, in Dublin, where he not only hit, but hit .514 his senior season.  Not blessed with great speed, or an arm like Clemente's, he's been blessed with one of the quickest bats in the Big Ten, even when he wasn't blessed with an everyday chance to prove it until last year.
And yet, there he was this past October, taking batting practice at Bill Davis, looking to show one more time, to a new coaching staff…just why it means so much to Marcus Ernst to be a Buckeye.
Line drives, one after another, mark his practice routine – to left, center and right – every swing a carbon copy of the last, with the same predictable result.
"He comes as close to a professional approach in hitting as you'll find in college baseball,"  said previous Buckeye coach Greg Beals, after one of Ernst's seven 3-hit games last spring.  "He's worked very hard to be what he is."
The swing has always been there, if not as refined as it is now.  After three years of patience and work, in 2022 his at-bats became a predictable repetition of laser shots to the gaps in the outfield.  In addition to his .337 average, he poled four home runs, seven doubles, two triples, and drove in 24 runs…from the leadoff spot!
"He can hit,"  first-year coach Bill Mosiello observed when questioned during fall practice, following Ernst banging out three hits in four plate appearances in an October exhibition against Cincinnati.
"His bat-to-ball skills are great.  His feel for the barrel is good,"  adds Mosiello.  "His ability to hit for power has improved.  In fact, he's everything you want in a college hitter.  His arm has improved (defensively), and we're working hard to make him a good first baseman.  On top of that, he's a neat, neat kid…the kind you want to be around."
With a degree already in his pocket, it would have been easy for Ernst to have broken in a business suit this spring instead of  a new glove.  But that's not the case.  He's back for one more year…because being a Buckeye – playing for the Buckeyes – just means that much.
"I grew up nearby, following Ohio State.  I've been going to Buckeye games for as long as I can remember,"  he explains.  "I had a family member in the program recently (pitcher Adam Niemeyer), so I'm following in his footsteps a bit.  It just means a lot to me to wear the 'O'.
"I lost a year because of Covid, so I want to make as much of my athletic career as possible.  I'm excited about Coach 'Mo's plans for this season, and that's a big reason why I'm back.  I think he has a great vision…and my best friends are on the team.  If I didn't come back for another year I'd be kicking myself for passing it up."
Opening day, at this point, is less than 40 days away, and that one last opportunity to play college baseball has him chomping at the bit.
"I can't wait for it to get here,"  he said recently, with temps in the teens and snow in the forecast, and pride detectable in his words.
"We have a lot of great players in the program, capable of doing some great things.  We'd like to prove that this year.  Every opportunity is important, especially when you're a fifth-year senior.  I only have a few at bats left in my career, and I want to take advantage of every one."
Pausing for a moment, he emphasized the point that by now is unquestionable.
"Being a Buckeye has always been my dream."
For as long as he can remember!