No longer anchored by Jay Mumaw and Landon Henry, Versailles bowling coach Tyler Phlipot is turning to new names – faces – to keep the Tigers in the midst of the MAC race.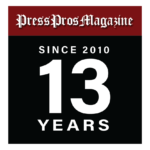 If you look at the MAC bowling standings, you see a lot of the familiar teams at and near the stop.
Coldwater, for instance, is the presumed favorite to win the 2023 title because of its depth and experience…seeking its fifth state title in Division II bowling, come February.
You see perennial contenders like Versailles, New Bremen, and St. Henry there, as well.  Currently, at the one-third point of the schedule, St. Henry, Versailles, and New Bremen sit two, three, and four right behind 4-0 Coldwater.
What's different are the names and faces that have those three teams in contention – a veritable youth movement at Versailles, for instance, that have kept the Tigers in contention while benefiting from some inescapable on-the-job training.
"We're young, real young,"  said Tiger coach Tyler Phlipot Saturday morning at Minster's Community Lanes.
"We've got three or four freshmen who suddenly have to bowl varsity.  Some of them have just come up from the JV team."
Still, with four weeks under the belt names like Blake Henry (sophomore), AJ Ruhenkamp (freshman), and Gavin Hecht (freshman) are competing, learning, and have the 'Tiges' tied for second place with St. Henry.  They're winning narrowly (by three pins over Fort Recovery this past week), but they're winning!
"We have some upper classmen who've done a good job of us – Bey, Brayden Henry, and Noah Covault – but a lot of these young kids are going to get a chance.  It's their turn, and we want to see what they can do,"  adds Phlipot.
He's seen some impressive results, already.
"We were really struggling this week against Fort Recovery, and when we got to the Baker games I told, 'Who wants to be the leader on the Baker games?'  Gavin Hecht held up his hand and said, 'I got this, Coach.'  We came from forty pens down to win by three pins.  It was his first varsity game and he showed some leadership.  A lot of freshmen would have tucked their tails between their legs and not said anything.  He was ready to go."
Previous to Saturday AJ Ruhenkamp's high game for the season had been a 195 earlier in the week.  Saturday he topped that with a 197.  He says there are some nerves, but you have to put it behind you and just bowl.
"It's been kinda' fun,"  said Ruhenkamp Saturday.  "You just go out there and bowl, try to do the best you can, and encourage your teammates to do good, as well.
"There are some nerves, but once you start competing that kinda' goes away…until the tenth frame and then it comes back to ya', but you got to fight it.  I had fun today."
Gavin Hecht had been averaging 140 to 150 on JV, but he's shown consistency.  That impressed Phlipot as much as the average – consistency.
"We wanted to get him up here and have bowl,"  says Phlipot.  "He's been bowling good and we wanted to give him a chance.  He had a 130 in his only game today, but he'll learn quickly."
"It feels good to get these reps in with the varsity,"  said Hecht.  "The younger I get this kind of experience the better."
Which is why Phlipot is playing the hand he's holding.
"We're halfway through the schedule and I expect them all to get better between now and the end of the season.  I don't know what St. Henry did today, but we won today against Parkway."
So they didn't lose any ground!