A month after their first meeting, Jackson Center avenged a season-opening loss to Russia to hand the Raiders their first loss in a memorable Shelby County League thriller…and grabbed a share of the league lead.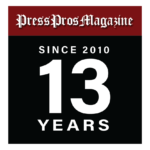 Jackson Center, OH – In a word, it was wild…or athletic, competitive, enthusiastic, loud, thrilling, chilling….or even a little crazy, when a last-second heave at the buzzer to close the third quarter goes in while the shooter falls into the crowd!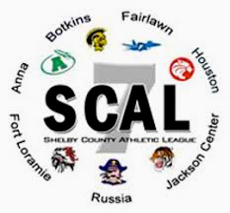 Pick any one, or all of those adjectives to describe Jackson Center's 65-53 win over league-leading Russia in a Friday night Shelby County League thriller.  Avenging a season-opening loss to Russia back in November, while squandering an 11-point lead lead to do it…Jackson Center left nothing to chance this time, made the most of their high card,  and in the end came out with a little fur in their fangs.
The game had more sub-plots than lead changes (Russia never led), and the Tigers justified pre-season rumors that 1) they were deeper than usual with players who could contribute, 2) that their overall scoring depth was as good as any Division IV team in the area, or 3) that senior guard Jace Mullenhour may be as good a clutch player as anyone you can name in Ohio Division IV basketball.
"That guy is a sonuva' gun to guard, I'll tell you that,"  Russia coach Spencer Cordonnier said of Mullenhour, thirty minutes after the conclusion of the game.  "He was awesome tonight."
And awesome on an awesome night in Jackson Center, in a claustrophobic gym crammed to the limit with screaming fans – a fire marshall's dream.
"You couldn't ask for a better atmosphere,"  said league assigner for officials, Stan Evans.
And as it turned out, you couldn't ask for a better basketball game.
#4-ranked Jackson (Ohio Prep Hoops) had done its homework, came out in attack mode and went right to the rim, running out to a quick 10-5 lead in the opening quarter.  Nolan Fark, Mullenhour, Lucas Hartle, Reed Platfoot…all scored by taking the ball right at the teeth of the Russia defense.  Russia held its ground off the strength of a Hayden Quinter 3-pointer and pair of buckets by Braylon Cordonnier, but Jackson Center closed the quarter leading, 15-9.
Russia is talented, well-coached, and knowledgeable, especially on Jackson Center, a team known for seizing momentum through its defense and playing at a high emotional level.  But the #2-ranked Raiders (Ohio Prep Hoops) could not make the adjustments between quarters.  Jackson came right back in the second and extended their lead, driving, attacking the rim, and diversifying…Mullenour canning a 3-pointer to highlight a 7-point quarter and and 13-point half.  Platfoot became active at the rim, scoring 5 in the quarter, and by halftime the Tigers had run out to a 31-17 lead.
"I didn't do a very good job early on,"  said Spencer Cordonnier, taking responsibility.  "Like with Troy Christian, we didn't want to back up.  We wanted to make it a 90-foot game.  But it got away from us a little bit, and give them credit.  In the second quarter we tried backing up and protecting the rim better, but we just didn't do a very good job of it.
"But credit to them. I'm disappointed in the outcome, but I'm not disappointed in our effort, and how hard we played."
In the halftime locker room Jackson coach Scott Elchert reminded his team of their second half letdown in the first game, at Russia.  Relying on seniors, Fark, Mullenhour, Reese, Grant Elchert, and Bryson Roberts, they didn't let him, or themselves, down.
Russia, of course, is too good to take for granted, and the Raiders immediately went on a 7-2 third quarter run to cut into that 14-point halftime deficit.  They cut the lead in half on 6 points from Quinter, 4 from Felix Francis, and 4 from Braylon Cordonnier, the three combining for 14 of the Raiders' 18-point quarter.
They got it to 7 points, not once, but twice, while the rim was temporarily shrinking for Jackson Center.
None of that bothered Jace Mullenhour, who drove it twice to the rim through heavy traffic to score.  And with the clock draining to zero, and Jackson's lead at 39-32…Mullenhour found himself with the ball in front of the Jackson bench.  With one second on the clock he sent a twisting heave at the rim from about 24 feet.  It went in….swish…the crowd roared, and a bit of the air began to hiss out of the Raiders' balloon!
"We had it to seven,"  Cordonnier said later.  "That shot at the end of the third quarter…was a back-breaker."
"It just went in,"  said Mullenhour, talking about it after the game.  "It's a moment I'll remember.  One of the two or three best I've had [in basketball]."
Jackson Center ended the third quarter leading 42-32, and started the fourth quarter on a 6-2 run.
Russia responded, matching bucket for bucket on scores from Quinter (5 pts), and a pair of threes from Zane Shappie and Xavier Phlipot.
But senior Bryson Roberts delivered another Mullenhour-like dagger with a long three-pointer from the wing at 4:50 in the quarter to push Jackson's lead out to 49-34, their biggest margin of the game.
Physical from the start, it got increasingly physical – bodies flying after loose balls, hard fouls, and emotional displays, forcing the officiating crew of Tony Schwieterman, John Kronour, and Chris Shoup to sort out that contact.  There was a spate of charge/blocking fouls, nothing at the rim went uncontested by either team, and Jackson's bench drew a pair of technicals.  Despite some howling, the officials had nothing to do with the outcome.
"It was physical, but it was clean,"  said Cordonnier.  "All you can ask for in a game like this is consistency."
They traded baskets, scores, over the final three minutes, with Mullenhour, Fark. Lucas Heitkamp, and Platfoot trumping Quinter, Shappie, and Phlipot.
But the final dagger to Russia's comeback hopes turned out to be the free throw shooting of Camdyn Reese.  Reese, who at times in his career has struggled at the stripe, hit 7 of 8 in the fourth quarter stretch, and 9 of 10 in the second half, to finish with 11 points…a satisfying and confidence-building end to a 65-53 win.
Jace Mullenour's 24 points were more than a highlight…they were a coming out, of sorts, a harbinger of things to come for upcoming opponents during a second tour through the Shelby County League, and a tough non-con schedule with MAC teams Marion Local, Minster, and New Bremen.
"It was a lot of fun,"  he smiled.  "They beat us in the first round and we just came out ready to play.  Our guards did a good job with their pressure, and when we got through that we found guys that were open at the rim.  We just tore it down like that.  It was up there with the most physical games I've played…but it wasn't dirty, just a hard-fought game.  We have a lot of respect for them."
Mullenhour led all scorers with 24 points, while Camdyn Reese add 11 points (9 from the line), Hartle and Fark each had 6, Lucas Heitkamp had 5, Bryson Roberts had 3, and Grant Elchert finished with a free throw…1 point.
For Russia, nine players scored, led by Hayden Quinter's 16 points…Braylon Cordonnier had 10, Xavier Phlipot and Felix Francis each had 7, Zane Shappie and Ben York each had 4, and Brayden Monnin and Ross Fiessinger each had 2 points.  Colby Monnin finished with 1 point.  It marked the first loss of the year for the Raiders (10-1, 5-1 in SCL), who are now tied with Jackson for the league lead.
It was a satisfying win, if not an avenging one for Scott Elchert.
"It was just a good game against a great team from Russia that plays its butt off,"  said Elchert.  "And we matched that.  I felt like our kids played their butts off, as well.  Inevitably, it made for a great Friday night of Shelby County basketball.  Everybody in the gym got their money's worth.
"From my perspective, because I coach the Tigers…I was ecstatic over the production we got out of the eight guys who played for us tonight. Every one of them contributed big stuff at a different point of the game.  Camdyn Reese was a stud, because he was the guy getting to the rim most of the time and distributing the basketball.  You think about what he did for us for 32 minutes…he brought the ball down the floor for us 90% of the time, and that's not easy against them because they guard you.  And then he steps up in the second half and hits 9 of 10 from the foul line…7 of 8 in the final quarter when he's dog-tired.
"We played through a lot of contact tonight, and the shot at the end of the third quarter is something we actually practice,"  he joked.  "That was big because it gave us the momentum back.  Jace is hard to defend. I've coached him at every level and I'd tell him, 'Jace, you better figure some things out because you're not going to get those points in the paint in high school'.  But he keeps defying me.  He figured it out once he got to varsity basketball."
Of the win, the moment, the atmosphere, Mullenhour admitted that it was not only fun, but in the top three of his basketball experiences.
"Of course we have a lot of basketball to play,"  he reminded.  "I'd like to have some more."
Now tied with Russia with the league lead (9-1, 6-1 in the SCL), and bound to move up in next week's Division IV rankings…it's a pretty good bet he'll get his wish.