Dublin Coffman's boys and girls pulled off a road sweep at Upper Arlington, but in completely different manners. The Shamrocks' boys leaned on a rugged defense, while the uber-talented girls knocked down 12 three-point shots to dismantle and outstanding Golden Bears' team.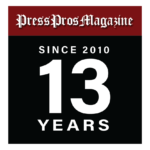 Upper Arlington, OH – Phrases tossed about to describe the latest chapter in the long-running boys basketball rivalry between Dublin Coffman and Upper Arlington were "fistfight," "battle to the death," "basketball version of war" and "(expletive deleted) wrestling match." These terms of endearment came from the respective teams' veteran coaches.
"You could just tell in the pre-game warmups it was going to be one of those ugly low-scoring but super-competitive games," Coffman coach Jamey Collins said. "The records never matter when these teams get together. If you look back through our past scores, you'll see plenty of proof of that. We've beaten some of their best teams and they've beaten some of our best teams."
Dating back to 2014-15, UA and Coffman have split the home-and-home season series in all but one season. In 2017-18, UA won both matchups, but the Shamrocks upset the Golden Bears in the district title game.
Despite a dearth of shots going through the basket, Friday's nightcap on UA's Hall of Fame Night, including a girls matchup, provided its fair share of drama, with subplots galore.
By the time the buzzer sounded after 37 minutes of hard screens, diving plays and pivotal shots, Coffman managed to come away from Jim Hamilton Court with a 36-33 overtime win in an Ohio Capital Conference Central Division slugfest before a near-capacity crowd.
In a nutshell, UA squandered a four-point lead in the final 78 seconds of regulation, then managed just one field goal in an OT period controlled by Coffman's hard-nosed defense.
The Golden Bears (6-5, 0-4) were unable to pull the trigger on a potential winning shot at the end of regulation and Cal Casey's half-court prayer at the end of overtime was on line but managed only to graze the bottom of the net.
Chase Kern made a driving layup at the 3:47 mark of overtime and Coffman (6-5, 2-2) made enough free throws and prevented UA from getting any good looks to make that slim lead stand up to the final horn.
"It was all about our communication on defense in the overtime," said Shamrocks senior Kevin Kirkby, who sank 3 of 5 free throws in the extra period. "(The Golden Bears) run their sets so well, you just have to focus on making them work for anything they get. Beating them here is kind of surreal to me. This is one of the games on the schedule we all really look forward to and it turned out to be just the kind of battle we expected it to be."
While conceding that the gamer might have been an eyesore to some, Collins said he enjoyed watching the effort of his and Upper Arlington's young teams. Neither squad returned a single full-time starter from a year ago.
"I enjoyed watching the effort … and the way our guys ran around and defended, especially in the overtime," he said.
UA coach Tim Casey was displeased with the way his team finished.
"We gave it away in regulation by taking a bad shot with a four-point lead, then failing to box out on a missed free throw of theirs (with 46.3 remaining)," he said. "When we got down a little in the overtime, Coffman made it really hard on us to get open looks.
"The game was played at a highly-competitive level in a great atmosphere. I can't complain about the effort, just the execution. This is the youngest team I've ever had and it will be a work in progress."
With 15 points, Coffman sophomore Colin McClure was the only player to hit double figures.
In the girls game, tall, talented Coffman showed that it may be a force to be reckoned with in an impressive 61-33 rout of UA.
Wisconsin-bound 6-foot-2 senior Tessa Grady scored a game-high 21 points and blocked five shots to pace the Rocks. She knocked down all five of her three-point shots in the first half as Coffman raced to a 29-2 lead. It was 41-12 by halftime as the Shamrocks hit 11 treys – especially astounding considering all of its key players are at least 5-10.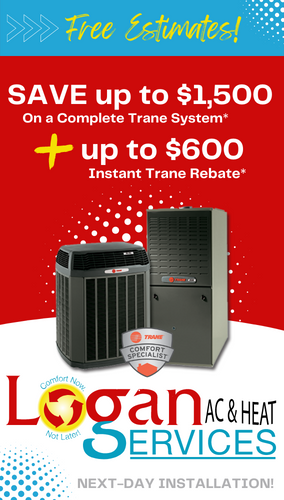 "Tessa can do that on any given night," Coffman coach Adam Banks said. "When we defend the way we're supposed to, all of our girls have the green light to shoot from out there. Typically, we're very selective with our shots and we're getting those open shots and drive and kick plays. We were hot tonight."
Jenna Kopyar, an Ohio University signee, added 10 points for Coffman (9-2, 6-0), which is coming off a banner 25-2 season in which it fell to eventual Division I state champion Reynoldsburg in the regional title game. Grady is the only returnee who played in that game. Kopyar missed much of last season with a torn ACL.
Four transfers – Gwen Jenkins from Hilliard Davidson, twin sisters Avery and Peyton Mathers from Cincinnati Sycamore and Keiryn McGuff from Division II-A Tennessee state champion Webb School – have fortified Coffman's roster, but building a cohesiveness and chemistry remains a work in progress.
"Since our two losses (to Africentric and Cincinnati Princeton) to open the season, we've definitely started to click," Grady said.
McGuff, one of six children of Ohio State women's coach Kevin McGuff, grabbed 11 rebounds.
"I came here not knowing what to expect," she said. "Tessa and Jenna have emphasized that this is our team and we're going to create our own identity. We see ourselves getting better acquainted in practice every day."
Coffman is expected to battle Pickerington Central, a 2022 regional semifinalist, for big-school bragging rights in central Ohio.
'We've put together one of the strongest schedules we can in order to prepare us for March," Banks said. "It's been a new challenges with all the new faces and we're still learning on the fly. Slowly but surely, I'm sure we're going to get there."
Added Kopyar: "Our goal is nothing short of winning the state championship. We've talked about that since day one."
Ceylone Brooks had 15 points to pace UA (11-3, 3-2), which struggled to get good looks against Coffman's long-armed athletes in the first half before eventually settling down.