Behind energetic defense and 21 points from Hayden Quinter, Russia did a quick correct from their Friday loss with an impressive Saturday win over New Bremen.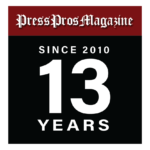 New Bremen, OH – Russia boys basketball coach Spencer Cordonnier confessed Saturday night…his biggest concern following Friday night's 65-53 loss to Jackson Center was a matter of how much gas was left in the tank.
That question covers a lot of ground, of course, both mentally and physically.  It had been the #2-ranked Raiders' (11-1) first loss of the year, to a respected league rival…a draining experience that in its wake often leaves more questions than answers.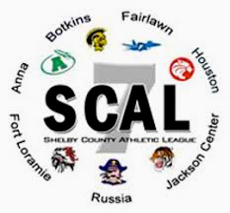 And the schedule didn't offer much time for self-examination – New Bremen in a scant 24 hours, a team that itself suffered an unexpected first loss Friday night to Coldwater.
"It's been a tough week, on the road at Loramie and Jackson Center, and I was concerned about us having energy,"  said Cordonnier.  "And having to compete at a high level.  I knew coming up here that we'd have to compete at a high level to get this game.  It took us a little while, but we won at the defensive end.  We got stops, we got deflections, and we got steals and turned them into points on the other end.  We played Russia basketball."
The old adage says that if you get bucked off…you gotta' get right back on the horse.  And translating Spencer Cordonnier, that's exactly what Russia did with a 65-44 win over an athletic, talented, and yes…a bit diminished New Bremen (5-1) team missing 15 points a game with guard Aaron Thieman out with an ankle injury.  Thieman is day-to-day, and is expected back in a matter of days.
And out of respect for Russia's own abilities to slice and dice man-to-man defense…New Bremen coach Cory Stephens turned to a zone look to at least put some hesitation in the Raiders' gitty-up.  It worked for a while, despite Russia winning the first quarter off the sharp three-point shooting of Zane Shappie and Brayden Monnin.  Not the foot race they may have feared, still Russia held a modest 13-11 lead at the end of the first quarter.
But Russia is a complete team – a patient bunch – and while they eventually figured out the Cardinals' zone they turned to their stock-in-trade…tough, physical defense, their ability to disrupt, and score in transition off pressure in the second quarter.  New Bremen went three minutes without scoring, and Russia went to the halftime dressing room with a 24-18 lead.
As it turned out Cordonnier's concerns about energy were groundless, as they came out in the third quarter and hit yet another gear, scoring the first five points, and by the six-minute mark of the quarter had an expanded lead of 29-18.
Defense?  Sure, but the points had come in bunches, and they came from swing man Hayden Quinter, who went on his own personal 7-0 run with a 3-pointer, a pair of buckets, and that look in his eye that said, "I want the basketball."
His teammates complied, as did New Bremen when they were forced to go back to man defense…and Quinter proceeded to shoot 60% for the second half, adding a pair of 3-pointers in the fourth quarter on his way to a game-high 21 points.  More, leading 43-30 at the end of the third quarter, Russia made full advantage of the quicker tempo in the final eight minutes to outscore the Cardinals, 22-14…and as quickly as there had been concerns, there were suddenly more answers than questions about gas in the tank, energy, or getting back on the horse.
Quinter finished with 21, but Brayden Monnin scored 13, Shappie finished with 10, Braylon Cordonnier would collect 9 points, and six others would each crack the scoring column with two points each.  It became a feeding frenzy, highlighted by the Raiders cashing 11 of 12 attempts from the foul line – 92%.
"I knew at some point that someone that's any good is eventually going to play zone against us,"  said Cordonnier.  "We don't work on it every day, because you don't see it that much.  But we work on it some, and it took us a little while to attack it.  We started getting some downhill drives, got it into the post a little bit, got some kickouts and open looks."
Hayden Quinter was the beneficiary of those open looks.  In a performance reminiscent to his 31-point game a month ago against Troy Christian, he shot the three effectively, got to the rim with his athleticism…and showed he had more than enough energy on both ends of the court.
"We knew we had to bounce back on the defensive end,"  he said.  "Our defense was a little rough last night, and we had to step it up.  New Bremen is a good team.  We had to be better on defense, and good defense leads to offense.
"We don't practice the zone a whole lot, but we know what to do with it.  We attacked gaps and tried not to put the ball on the floor without reason.  After last night we know now that we can be beat, so now we know that you have to come out every night with your best.  And with us that starts with playing defense, pretty much."
For New Bremen, Russia proved to be a tough horse to get back on a night after their last-second loss to Coldwater, especially without Aaron Thieman.  David Homan was held to just 4 points.  Eight different Cardinals scored, but on senior Evan Eyink reached double figures, with 11.  Alex Homan had 9, Dylan Bambauer had 8, Cooper Scheib had 5, and three others combined for their remaining 7 points.  The Cardinals shot 39% from the floor, and 74% (14 of 19) from the foul line.
"Hayden had one of those night where he got going a little bit, like the Troy Christian game,"  added Cordonnier.  "And when that happens the rest of the team feeds off that.  As soon as they went back to man I knew that the game was all but over.  Tonight was a boost to our confidence.  When we executed we got baskets."
Hayden Quinter is old for his years (he's a junior), but he's played enough to know that when you lose it's really not so much a matter of self-examination about what went wrong.  At Russia everything starts with defense.
The rest will take care of itself.