If you're tempted to drive to Kettering for next week's MLK basketball action at Trent Arena, consider the option of staying closer to home, saving some money, and seeing some impressive talents coming to Fort Loramie to play against top local teams.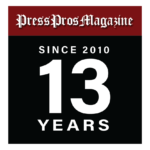 Fort Loramie, OH – Fort Loramie coach Corey Britton is adamant about next weekend's 2nd Annual Fort Loramie MLK Classic presented by Community Insurance Group on Sunday, January 15th.
"I think the basketball in our area is some of the best in state, and I wanted to put on an event that showcased our area and the talented teams and coaches we have," said Britton, whose 8-2 Redskins will be one of the local teams on display.
Without question the event will feature a Shelby County League flavor, with Russia (10-1), Loramie (8-2), and Anna (4-5) participating, but MAC fans will have reason to show up to see an impressive Marion Local team (7-1), and the Three Rivers Conference will showcase it top team, Miami East, who currently stands at 11-1.
Impressive imports include St. Marys (4-5), Lexington (9-0), Liberty Benton (8-0) and Willard High School, out of the Cleveland area.
Impressive individuals include St. Marys' Austin Parks (a 6'11" Ohio State recruit)…Lexington's Brayden Fogle, a 6'4″ freshmen currently offered by Arizona State and Texas A&M…Miami East's Wes Enis and Jacob Roeth, receiving Div. II attention and Roeth recently having reached the 1,000 point plateau…Marion Local's 6'9″ center, Jack Knapke, one of the state's best underclassman big men…Springfield Shawnee's Zion Crowe, a 6'4″ slasher who averages 21.4 points per game…Willard's Max Dawson, a 6'3″ junior who's one of the state's most prolific scorers, averaging 24.3 points per game…and Loramie's own Caleb Maurer, averaging just under 17 points per game.
It's close, convenient, and a bargain when you consider having to pay as much as $5 to park at the Flying To The Hoops event,  in Kettering.
"There is no charge to park at our event,"  says Fort Loramie athletic director Mitch Westerheide.
The day-long tourney features competition for both JV and varsity teams, and you can save money by getting your tickets in advance ($10).  Tickets at the door are $15 and get you in to all six games.
For more information about tickets, and pre-sale, contact Mitch Westerheide at the Fort Loramie High School – 937-295-3342.