Senior Noah Davis dropped a career-high 29 points — including 16 in the first quarter — and defense did the rest as the Troy Trojans delivered a 64-38 statement win against the rival Piqua Indians on Thursday night.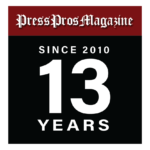 Troy, OH – In addition to the score and game clock, the larger scoreboard on the north end of Troy High School's gymnasium also displays a player's point total. Not that they're points chasing … but it's difficult for players to not see how many they've scored.
On Thursday night, Troy senior Noah Davis glanced up and couldn't help but notice he'd tied his season high. There was still 1:44 remaining … in the first quarter.
Thursday night's game was simply one of those nights for Davis, who finished with a career-high 29 points. It was also one of those nights for the Piqua Indians – but in a different way, unfortunately, for MVL-leading scorer Dre'Sean Roberts and teammates.
Troy scored the game's first nine points. They owned 22 of the 27 points scored in the first quarter. They lead by 21 midway through the second quarter. By the time halftime arrived Troy held a 33-17 lead over Piqua. As for Davis … he outscored the Indians himself with 18 points.
Three quarters later Troy had secured a 64-38 victory and a rivalry win against that team up north as Trojans fans might say. It's been a few years since a Troy-Piqua basketball game had generated this much buzz along the I-75 corridor. Sure, some of those helping fill more than three-fourths of the Trojans' spacious gym were there to watch another electrifying jump-rope performance by the Pop Rocks.
Both the Pop Rocks and Trojans earned the appreciated applause they received … especially the Pop Rocks' standing ovation.
Troy improved to 8-3 overall and 8-1 in the Miami Valley League. Piqua dropped to 8-2 and 5-2 MVL. The Indians had won eight straight following a 50-35 season-opening loss to Butler.
Despite their record, one knock on the Indians is they've been slow starters this season. They've rallied with strong finishes but the Trojans never gave them that chance Thursday. Roberts, the MVL's leading scorer with 18.2 points, got his 14 points but only two came in the first quarter. Senior teammate Anson Cox, a force inside at 6-foot-6 and 240 pounds, was limited to five points.
"I've been playing (against Dre'Sean Roberts) as long as I can remember," Davis said. "It's good that we could stop him this time. There's been times we've played him before he's had big games."
Thursday night was Davis' turn. Senior teammate Hollis Terrell and Davis opened the scoring with three-pointers. Following a Terrell free throw, Davis added a basket off a turnover and – after Piqua's first score — another three-pointer in the first four minutes. He finished the first quarter with a basket and free throw off a fast-break turnover and a three-pointer. His put back off a rebound with 5:10 left in the second quarter gave him a season-high 18 points … and counting.
"My teammates were finding me," Davis said. "Once I hit that first one I felt like I could get going. Coach has confidence in me to shoot those shots. I have confidence in myself to shoot those."
Prior to Thursday, Davis' season high was 16 points in a 52-49 loss to Miami East. His career best was 22 in a 71-59 loss to West Carrollton last season. Davis entered the game averaging 10.5 points on a team with three double-digit scorers.
"He wasn't shooting well during the year and was frustrated. He put in some time on his own after practice to get things right. It paid off for him," Troy coach Mark Hess said of Davis, who registered his fourth straight double-digit game and sixth of the season. "As a coach that's what you love the most when kids do the right things and it pays off."
Davis said he didn't do anything different with his routine Thursday. He went home and took his usual pre-game nap. As for the Indians, they weren't caught sleeping on his offensive potential.
"He's a good player and we knew he was a good player," Kopp said. "He got hot early and he's one of those kids, I guess, that if the first one goes in the rest are going to follow. That's basketball."
While Davis' shots were falling at the north end of the gym, one couldn't blame the Indians if they wondered if something was wrong on the rims at the south end. There wasn't. Troy opened the third quarter with a 14-1 run … good for a 47-18 advantage with 3:12 left in the quarter. That's as high as the Trojans' lead reached.
"I thought we were prepared and ready to go," Kopp said. "Don't get me wrong, they shot it really well. I would go on the record saying (they shot it) maybe better than they've ever shot it. They were impressive tonight. … Davis. Hollis. (Isaac) Phillips. They're a good basketball team. I thought we'd come out better and play better than we did."
Terrell finished with nine points. Phillips had five, but produced much bigger on the defensive end. He helped slow down Cox despite the size disadvantage.
"I think he showed tonight why he's one of the best defensive players around," Hess said. "He usually guards a wing but he gave up a lot of inches and a lot of pounds today. He was able to keep (Cox) in balance."
Seniors Konyae Foster, Nick Prince and Luke Huber and junior Evan Kaiser also played key defensive roles against an Indians' team averaging 56.7 points per game. And they did it with one day of preparation. Troy beat Stebbins 57-51 on Tuesday, watched film and had a walk-through practice on Wednesday and played on Thursday. The game would have typically been on Friday but a school function this weekend gave Troy vs. Piqua a rare Thursday matchup.
"It was a statement game. We needed to bounce back from the losses we had a few weeks ago," Terrell said of three losses by a combined 11 points to Tippecanoe, Miami East and Springboro. "We just have to play better and play smarter."
Troy and Piqua meet again on Feb. 10 in Piqua. It's the final regular-season game for both teams.
"We've got a lot of games between now and Feb. 10," Kopp said. "We've got a lot to get better at and we've got to start immediately.
"Overall I'm not real thrilled with our performance effort wise. Shots aren't going to fall. Free throws aren't always going to go in. We're going to turn the ball over. I'm just not sure we defended like we have been all year. … Playing your rival on the road and they come out really hot … we're just going to try and get it fixed the best we can and bounce back Saturday night."
As for the Trojans, it was Terrell who provide some post-game X's and 0's for the Trojans … or more specifically for Davis.
"I told him we need this every game from now on. Shoot with confidence and be the player you are," Terrell said.
"Somebody asked me how much did I have? I said I wasn't looking at points. I was trying to make sure Noah got 30. Just encouraging our teammates is what we try to do. That's what gives us energy and confidence as a team."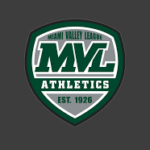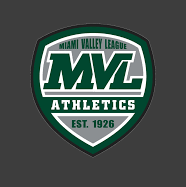 Davis acknowledges he knew how many points he had in the first quarter … only because he saw it on the scoreboard and not keeping track mentally. When he looked up and saw "16" next to his name it gave him a moment of pause.
"I didn't know (I had 16 that quick)," Davis said. "I feel like it comes with the Piqua game. Everyone is a little more amped up for it. That helps."