Injuries are still an issue, but enough of seventh-ranked Ohio State's lineup was healthy and ready to go for a solid start to its Big Ten dual meet season Friday night at Indiana.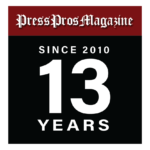 BLOOMINGTON, Ind. – Two weeks from the test that will reveal much about Ohio State's hopes for a Big Ten wrestling championship, the ninth-ranked Buckeyes eased into their conference dual meet season Friday night with a convincing victory over Indiana.
Riding pins from All-Americans Sammy Sasso and Kaleb Romero, OSU claimed a 26-13 win over the Hoosiers with a lineup missing three regulars who could be back for the Buckeyes next home match on Jan. 15  against Rutgers.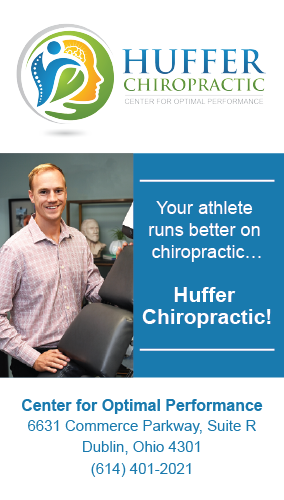 "A lot of guys got a lot of good experience and we came away with a really good team win," said OSU coach Tom Ryan, who won the 300th dual meet of his career in the Buckeyes previous match against Lehigh at the National Duals. "Hopefully, we're at full strength against Rutgers. That will be a good battle."
Almost every match in the Big Ten is, given that six league members are ranked in the nation's Top 11 and 11 are among the Top 25.
Where OSU stands among the elite of the conference's elite will come into clearer focus on Friday, Jan. 27 at defending Big Ten champion Michigan, which is ranked No. 5.
OSU made short work of Indiana despite its continued battle with widespread injuries, dating to the Cliff Keen Invitational a month ago.
Ryan is being guarded with some wrestlers who could go if bigger things than a conference dual were on the line, but given the modest stakes of Friday felt it best to sit Malik Heinselman at 125, Carson Kharchla at 165 and Gavin Hoffman at 197. 
Romero has been battling a bad cold and some nagging injuries himself, but the four-time Ohio state high school champion from Mechanicsburg looked in peak form at 185.
He registered six first-period takedowns to run out to a 12-5 lead before pinning IU's Drayton Harris one minute into the second.
Sasso needed even less time to finish off his match at 149, getting the fall against Graham Rooks in just 53 seconds.
"Last year, that was a really tight match," Ryan said. "I don't think Sammy felt great tonight, but I think the power in tonight for him was that he learned, we can't always trust our feelings. We seldom can. Regardless, he did a really good job staying calm and focusing on the wrestling. That was great to give our team a boost like that."
Sasso's pin followed major decisions from teammates Dylan D'Emelio and Jesse Mendez in the two previous matches at 141 and 133 pounds.
Mendez, a four-time Indiana state high school champion, dominated in posting a 20-6 win, while D'Emilio finished in front, 10-2.
OSU's Paddy Gallagher made his return at 157 pounds for the first time in six weeks, and the layoff appeared to hamper his conditioning in the third period of a 5-4 loss to IU's Derek Gilcher.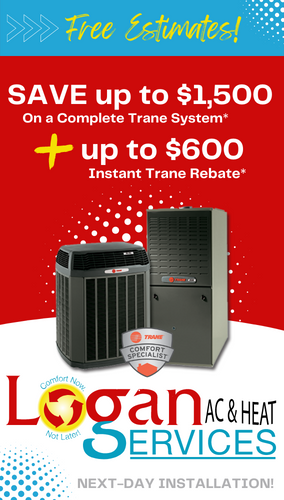 Gallagher, wrestling with his right knee heavily wrapped, had a 3-0 lead in the second before falling into a 5-3 hole and coming up just short with a late escape that he could not turn into a comeback win.
"Paddy hasn't wrestled live in quite awhile and we saw the effect of that," Ryan said. "You try to fight as hard as you can. We saw him look pretty good in the first period, drift a little in the second period and then try to find a way to win the match against a competitive Division I wrestler.
"The saying is, 'Hard on yourself, but not down on yourself.' There's a time to be hard on yourself. 'What can I do? What do I need to do to improve and be more prepared?' Paddy loves to work. He's not afraid of discomfort. It didn't go the way we wanted for him, but he won't put his head down."
Isaac Wilcox, jumping up one weight class to sub for Kharchla in the Buckeyes' lineup, finished strong at 165 pounds to gain a 10-7 victory.
"Isaac was great," Ryan said. "He stayed in position and was tough the whole time. He executed when he needed to. He's a complete warrior for the program. He'd be starting in most programs, but guys like him are priceless to our program."
Conditioning appeared to play a role in Tate Orndorff's 7-2 loss in the heavyweight match. Orndorff also has been injured and off the mat recently.
OSU's other losses came at 125, where freshman Brendon McCrone subbed for Heinselman, and at 197, where freshman Seth Shumate moved up in class to fill in for Hoffman and his injured backup, Luke Geog.
The NCAA allow wrestlers to compete in as many as five matches in a season and still preserve that year of eligibility as a redshirt.
"That new rule allows a lot of young guys to get in there, which is great," Ryan said. "There's nothing like putting young people in challenging positions to grow.
"In all of our losses, in each of the four, just like any sport, there are critical moments where you have to execute. Your energy level has to spike. It can't be like the rest of the competition. It has to be a spike in focus and skill and effort.
"In each of our four losses, you can pinpoint, like you can in any competition, there were moments where it appeared that our effort was not as great as the competition's, or our skill wasn't. The only way to learn is to get in there and experience that."