The UD Flyers buried St. Joseph's, 76-56, Wednesday night in UD Arena for their sixth straight win and improved to 3-and-0 in the Atlantic 10 Conference and it all comes down to unselfish players who have shied away from the 'me, me, me' concept by giving credit to their teammates.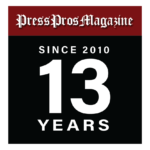 Dayton, OH. — As the collegiate basketball season progresses, it is becoming as clear as a glass backboard that the 'U' in the University of Dayton stands for Unselfish.
After every game, the so-called star of the game credits everybody but the local plumber for his success.
It was much of the same Wednesday night after the Flyers dismembered St. Joseph's, 76-56, in UD Arena.
It lifted the Flyers to a 3-and-0 start in the Atlantic 10 conference, 11-and-5 overall. It was their sixth straight victory and 16th straight on their home premises.
Earlier this season, R.J. Blakney acted as if he needed to call home to ask permission to shoot. Not lately.
On this night he took nine shots and made seven. And he was 4 for 6 from three-point territory for 19 points.
As he talked after the game, DaRon Holmes II was seated next to him. When asked about his sudden penchant for shooting, Blakney hooked a thumb and pointed it at Holmes.
"It's guys like this," he said, still pointing at Holmes. "They double-team him inside so a lot of guys are going to have open shots. I'm basically just standing there, being ready to take my shots because our inside play is dominant."
Unselfish.
How about Holmes? For the seventh time in nine games, he created a double-double with 20 points and 12 rebounds. To get those 20, he needed only 12 shots and made eight.
That's because the 6-foot-10 sophomore does not force shots. If he is surrounded by maroon uniforms, as he was on this night, he shoots the ball back outside so Blakney and others have a free pass to shoot.
While scoring 20, Holmes increased his national dunks leadership to 45 with four. One was thunderous as he barged right down Route One and finished with a two-handed throwdown.

As expected, Holmes spread the compliments as to why he has become an almost automatic double-doubler.
"We have great players on this team and they do a great job of finding me," he said. "It is the program and the system. They all put me in the best position that I can go out there and do that."
Unselfish
Although St. Joseph's came to town with a 6-and-7 record, 0-and-1 in the A10, it had mayhem in mind. The Hawks were fed up with losing five straight to the Flyers, three straight in UD Arena.
With nine minutes left in the first half, the Hawks led, 25-19, as they worked over the backboard for six offensive rebounds.
"We just stay composed, knowing we're OK," said Holmes. "It is a game of runs and teams are going to make runs. It is not the end of the world when the other team does.
"Once we find the adjustments we need to make, the coaches do a great job of pointing them out. Then we go out there and execute like we're supposed to. We've done a very good job of that the past few games."
And they did it again. From the 25-19 deficit, Holmes finished a breather on the bench with a routine basket underneath, then a slam dunk off a fast break, cutting the St. Joseph's lead to 25-23.

Mike Sharvjamts swished a three to give the Flyers a 26-25 lead and Blakney buried two straight threes. That completed a 12-0 run that pushed UD in front, 31-25.
That pulled the plug on the Hawks and their fight trickled down the drain. The Flyers built the halftime lead to 38-30. A 15-6 second half burstaway lifted UD to a 53-36 lead and the Hawks could have begun packing their gear.
Not only did it not end well for St. Joseph's, it never began for guard Lynn Greer III. He began last season in a Dayton uniform but transferred to his hometown St. Joseph's team.
Normally a starter with a 10.3 average, the 6-foot-2 sophomore guard was late for practice this week and was benched for the first five minutes.
When he entered, the Flyer student section booed loudly and lustily every time he came in contact with the ball.
He never scored. He was 0 for 7 from the field and toward the end of the game the UD students chanted, "You have no points. You have no points."
Since depositing a dinosaur-sized egg at Virginia Tech, a 77-42 embarrassment, the Flyers have won six straight with no opponent scoring more than 57 points.
The litany: UNC Asheville 56, Wyoming 49, Alcorn State 46, Duquesne 57, Davidson 55. St. Joseph's 56.

"We knew offensively, they (St. Joseph's) were an explosive team," said UD coach Anthony Grant. "They have a lot of really talented players and a system that allows them to play with great spacing.
"We saw early that they are capable of attacking the rim, very proficient from three," he added. "We always talk about the game is going to be 40 minutes. Our guys understood what we needed to do defensively."
What they needed to do, they did.
The Hawks shot 31.3% (20-64), 20.8% from three (5-24). Their best players, Erik Reynolds II and Cameron Brown, scored 12 and 13. Reynolds was 5 for 14 (2 for 7 from three) and Brown was 5 for 18 (1 for 6 from three).
Meanwhile, the Flyers were a team full of William Tells. They shot 57.1% from the field (28 for 49) and 50% from three (10 for 20)
In addition to the Holmes-Blakney marksmanship, a combined 15 for 21, Mustapha Amzil was 5 for 10 and joined his brethren in double figures with 11. Toumani Camara added 14 points and seven rebounds.
Some other numbers shined like the North Star for the Flyers. . .21 assists on their 28 baskets (six by Camara), only 11 turnovers and an incredible eight blocked shots – three by Holmes, two each by Blakney and Sharavjamts and one by Camara.
Asked if blocking so many shots demoralizes the other team, Holmes said, "Yeah. Our defense is just very, very good. If we keep doing what we're doing, it is going to be very hard for teams to outscore us."