There for the taking, Ohio State let another rop-ranked opponent wiggle away at the finish, this time in basketball after leading No. 1 Purdue most of the way.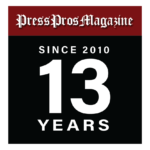 Columbus, OH – It's not been the week for Ohio State to need a three-point field goal in the final seconds against the nation's No. 1 team.
Just like the finish of its College Football Playoff semifinal against top-ranked Georgia on New Year's Eve, OSU fell short again Thursday when it again didn't come close to connecting as time expired, this time on Brice Sensabaugh's rushed attempt under duress in a 71-69 loss to No. 1 Purdue.
If anything, Noah Ruggles wayward 50-yard field goal attempt against top-ranked Georgia in the Peach Bowl was closer than Sensabaugh's heave, which never had a chance after the Boilermakers defense blew up the Buckeyes' plans off an inbounds play that commenced with six seconds remaining.
Football…basketball…rinse…repeat.
"We have to learn from it and move forward," OSU coach Chris Holtmann said. "Good teams do that. The teams that feel sorry for themselves don't typically do that well enough."
Ohio State (10-4, 2-1) is getting very good at putting its fans through these emotional tortures.
It edged Rutgers in the Big Ten opener on Tanner Holden's triple at the buzzer, then fell in overtime to North Carolina nine days later when the Tar Heels wiped out a two-point lead with stellar execution against soft OSU defense in the final two seconds of regulation.
Those kinds of pulsating finishes can bring a long-term benefit come March, provided a team learns from its mistakes under pressure and isn't crushed by failing in the face of such challenges too many times.
This loss to Purdue falls into the same category as the North Carolina giveaway, in that Ohio State held a 69-66 lead with less than 30 seconds left.
That cushion vanished when Purdue's Zach Edey scored on a shot in the lane at 28.3, after which OSU's Justice Sueing threw away a pass in the backcourt.
Fletcher Loyer's triple off Edey's pass from the post at 10.5 handed the Boilermakers their final margin.
"We were fortunate," Purdue coach Matt Painter said. "We did not have a very good start to the game. It took us awhile to settle into it. We aren't better than Ohio State. We were just one possession better than they were tonight."
That's all it takes, of course. Everything else is just a preamble to the final score, and very little of what led to Purdue finishing in front by two would have been on anyone's bingo card at tipoff.
The Boilermakers, who shoot 31% from three, hit a season-high 13 triples on 31 attempts, but they were actually much better than their 42% success overall. After making one of their first nine attempts beyond the arc, the Boilers bagged 12 of their next 22 tries.
That 55% accuracy over the final 26 minutes allowed Purdue to survive despite leading scorer Zach Edey's pedestrian performance. The 7-4 giant shot just 6-of-11 and scored only 16 points, five below his average, even though OSU center Zed Key played only the first three minutes before injuring his shoulder and leaving the floor for good.
Freshman Felix Okpara subbed and played a season-high 30 minutes, committing only two fouls, while blocking three shots and scoring five points.
When Okpara rejected Edey in the post with just over 12 minutes left, a largely indifferent home crowd gave boisterous approval that jumped another notch when the block fed a Sensabaugh slam at the other end.
That brought the Buckeyes within 52-50 and signaled a frenetic finish over which neither team led by more than four points.
OSU had that margin when Sean McNeil hit a 16-footer with 6:58 left, but Purdue – as it would do often throughout the night – responded with a triple off an Edey pass out of a double-team in the post.
This time, it was Ethan Morton who hit to get the Boilermakers within 62-61, and shortly thereafter Loyer forshadowed the ending with another triple that put Purdue in front, 64-63, at 4:34.
"The thing about teams that don't double very much, the first double is usually good, but they're not very good at rotating," Painter said. "Ohio State does not double very much. Their first double was good, but sometimes they didn't rotate very well to the shooter."
Defensive breakdowns weren't OSU's only downfall late.
After Okpara's free throw tied it, 66-66, with 1:57 left, Justice Sueing grabbed the rebound of the next attempt and the Buckeyes called time to try freeing Sensabaugh for a go-ahead jumper.
Instead, he never touched the ball off the inbounds, which went to McNeil, who fed to Sueing, who passed to Roddy Gayle, whose jumper from the key rode off the rim.
OSU nearly dodged that mistake when it rebounded a Purdue miss and turned that into a McNeil triple and 69-66 lead with 40 seconds left.
But everything after that went wrong for the Buckeyes, who play Sunday at Maryland, likely without Key, whose left shoulder appeared to get dislocated when he attempted to box out Edey on the free throw line.
"It's not fair to them," Painter said. "One of the best players in the league goes out after three minutes."
Nevertheless, Key's injury had no bearing on Sueing throwing away a pass out of a soft backcourt trap with OSU in front, 69-68.
"That last play was just not a good pass from me," Sueing said. "I should have taken my time a little longer. The first pass I saw was Bruce."
Morton left Sensabaugh at the free throw line and dropped back in front of Thornton, who had inbounded, to steal the pass.

Sueing wasn't trapped along the baseline, so he could have turned to his right and dribbled up court. Or, he could have passed to an unguarded Sensabaugh nearing the midcourt stripe.
Instead, the turnover set up a Purdue inbounds that soon found its way to Edey, who passed back to Loyer when Thornton doubled. Isaac Likekele was late getting over and Loyer drained the shot with 10.3 to play.
Thornton then took four seconds to nonchalantly get the ball to midcourt for OSU's final timeout, after which the inbounds pass went to Sensabaugh, who led the Buckeyes with 21.
Instead of making a move against his defender, Sensbaugh passed back to Thornton as seconds ticked away.
Sensabaugh then ran to Thornton to get it back, only to have no prayer of getting off a reasonable game-winner because Thornton's defender was now there to double-team the ball.
"We did some really good things," Holtmann said. "There were obviously a couple of decisions in this game, we've got to get better in those situations."