Despite a 12-0 second-half run to wipe out a halftime deficit, Tipp struggled in the fourth quarter, squandered a late lead and fell to Butler in the final minute, 41-36.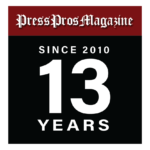 Vandalia, OH – Tippecanoe coach Christina Pentaudi managed a smile afterwards, but it didn't take a mind reader to ascertain that her smile was anything but happy.
"We had them on their heels,"  she said quietly.  "But we have to figure out how to finish the game."
If you go by the glass being half empty, those ten words pretty much summed up Tipp's 41-36 loss to Vandalia Butler in Thursday night MVL play…Tipp falling to 7-5 (6-3 in MVL) on the season, while Butler improved to 10-1 (7-1 in MVL play).
What irked Pentaudi was the manner in how it happened – a power outage in the final moments that snuffed out a stirring third quarter Tipp comeback and an outstanding overall performance by senior guard Makenzie Chinn.
They certainly showed they knew how to start a game against a favored opponent, with Chinn and teammate Laney Cleckner hitting a pair of threes at the outset of the first quarter that got the Red Devils off to an early lead.
But Butler's 6'2″ Lauren Dady answered by powering in 6 first quarter points from point blank range to equal Chinn and Cleckner's 3s, and the two teams finished the first eight minutes tied, 8-8.
Butler changed tactics in the second quarter, slapped a zone on the Red Devils, as if to say…if you think you can beat us from 21 feet, go ahead.  It worked.
Tied 12-12 two minutes into the period, Butler went on a 10-0 run on the strength of 7 points from guard Noel Smith…while Tipp went 5:02 without scoring at all  They trailed 22-15 going to halftime, but more…they couldn't penetrate the paint for shots in close, and the three-point shot had totally abandoned them.  Tipp went just 1 for 6 from long range in the second quarter – a second 3-pointer from Chinn, who, as it turned out, would save her best for later in the game.
An omen!
Tipp had chances…a lot of them…that they simply couldn't 'finish', to use Pentaudi's own words.  Shots around the rim that Lauren Dady blocked, or deflected, that could have gone down, didn't,  and worse…they couldn't get to the free throw line.  For the game, Tipp would end up shooting just four times from the line, and only hit one!
However, they came out of the halftime locker room like red-hot devils, going on a 12-0 run, thanks to none other than Makenzie Chinn and some unconscious three-point shooting.  Chinn suddenly couldn't miss, hit three of four attempts on her way to 11 points for the quarter, and 11 of Tipp's 15 points, total.
While Chinn was going off,  it was crickets for Butler, who suddenly went cold, scoring just 5 for the period on a drive to the hoop by Sami Bardonaro, a reverse layup by Hannah Williams, and a lone free throw by Ayla Washburn.  Tipp had the lead and some questionable momentum,.  They had led by as many as five, 27-22, but those five late points by Butler closed the deficit to 29-27 by quarter's end.
Dady quickly tied the game at 29-29 a minute into the fourth quarter.  But on the ensuing possession Butler's zone lost Laney Cleckner in the corner and she canned a long 3-pointer to retake the lead, 32-29.
Butler called a timeout, changed defense back to man pressure…and things began to get tougher for Tipp.  Butler would tie for the lead on a shot from the lane by Natalie Schoenherr, who was fouled in the process and converted the three-point play…32-32!
The pressure suddenly made Tipp work harder for shots.  Chinn missed a couple from range, but at 3:46 found a wide-open path to the rim and hit a runner from the lane to go back up, 34-32.
Butler immediately tied again, on a similar shot at the other end by Washburn.
Tipp went ahead 36-34, on a another Chinn bucket.
But a pair of turnovers by Tipp caused the Devils to go empty on back-to-back possessions, and gave Butler the advantage, and at 1:55 a Washburn 3-pointer gave them the lead…on what would turn out to be the game-winner, 37-36.
Now, Butler went zone again, but Tipp had an immediate chance to tie it at 37 when Hannah Wildermuth was fouled underneath the rim and went to the line for a one-and-one.  She missed the front end, Butler grabbed the ball, and Noel Smith scored twice at the other end on a pair of free throws.  Another bucket with just seconds left increased their lead to 41-36 as the clock ran out.
Albeit in a losing effort, it was the Makenzie Chinn show, who finished with 21 points on five-for-eleven three-point shooting.  Laney Cleckner finished with 6 points with her two three-pointers, and Alexa Mader, Wildermuth, and Samantha Wall wrapped up Tipp's scoring with 9 points between them.
"Makenzie played her heart out,"  said Pentaudi.  "She's was locked in tonight, focused, and this is a hard gym to shoot in. So to come in and hit five threes in someone else's gym, we told her we couldn't have asked for more."
Butler's Bardonaro was the only player in double figures for the Aviators with 10, while Noel Smith had 9, Dady and Washburn each had 8, and Natalie Schoenherr and Hannah Williams each finished with 3.
In a game of runs, Tipp ended up a run short, failing to score in the final minute of the fourth after making such a heroic bid  out of the halftime locker room to take the game over in the third quarter.
"We told the girls that if you look at it…if they don't make the four free throws at the end of the game that's a one-point game.  One possession that could have gone our way if we had made one of those layups,"  said Pentaudi.  "If we had made another outside shot,…if we hadn't turned the ball over…if we had gotten a defensive stop.  It all comes down to just finishing one little play to have that game be ours."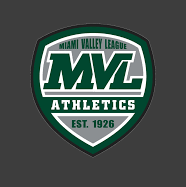 With the exception of seniors Chinn, Mader, and Madison Moran, this is a relatively young team, and the very issues that Pentaudi alluded to are developmental ones…ones that come from time, situations, and playing the game.
Ironically, Butler has just one senior – Bardonaro – and is likewise learning as they go.  Wednesday, it went their way.
"It's a process,"  Pentaudi added.  "And we're still working on that process, from last year to this year.  We've gotten better.
"We got a great game from Makenzie tonight, but we've got to find some other ways to put points on the board…besides her."