Russia used a 23-2 start to overwhelm once-beaten Fort Loramie, then cruised to a 47-30 win to stay clean…unbeaten to start round two of the Shelby County League race.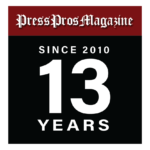 Fort Loramie, OH –  For years the old coaching cliche' has been about not how you start, but how you finish.
Of course, there are exceptions.  Russia's Spencer Cordonnier was one to agree Tuesday night after his unbeaten Russia Raiders (10-0, 5-0 in SCL) roughed up Fort Loramie with a 23-2 first quarter run.  Then they cruised to an eventual 47-30 win that at times posed overtones of a team that looked like it could do anything it wanted…anytime it wanted.  Russia was that good!
"Credit to them,"  said Loramie's Corey Britton.  "And we didn't do much to help our cause.  We ran into a buzz saw there at the start, and things snowballed in a hurry."
If the name of the game is shooting (and it is), then Dr. Naismith would have been pleased.  The Raiders came out firing, hitting on 60% of their first quarter shots, including 4 of 5 from three-point range, and dug a hole so deep that Fort Loramie had no reasonable chance of digging its way out.
"We played really well,"  said Russia's Cordonnier.  "We shared the ball, we made good decisions, and we told them before the game that it needs to be a 90-foot game.
"We did a nice job of pressuring, and making them do some things – uncomfortable – they made some errant passes, turnovers, and that led to some good offense for us."
Russia simply sizzled – Brayden Monnin canning a pair of threes (and deep threes), followed by one from Hayden Quinter, and another by Zane Shappie…and before Loramie could even score they were down by a 14-0 margin.  By the time Loramie's Ryan Hoelscher scored the first of his team-high 13 points it was game, set, match…Raiders…and with just eight minutes off the clock!
It wasn't expected, given that Loramie came in tied for second place in the SCL standings (with Jackson Center), and for the fact that the Redskins had scored impressive wins over Fort Recovery, Versailles, and Botkins to start the season.
But Russia, suddenly a talked-about team in southwest region Division IV, is proven to be athletic, experienced, and able to beat you on either end of the court…or both!  More, there's not one scorer you have to worry about.  Any of the first seven or eight they play can shoot, and they really don't care about who.  Hayden Quinter scored 31 two weeks ago in a 73-46 win over Troy Christian.  Tuesday, Cordonnier scored a more modest 14 in the win over Loramie.
By halftime the Raiders led 35-10, as Cordonnier and Monnin accounted for 9 of their 12 second quarter points, while the defense continued to harass, double-team, and turnover Loramie ball-handlers, with no particular favorites.  Before the Redskins could settle – compose themselves – and run some offense, the matter was settled.
Which was unfortunate, because a different Loramie came out in the second half and actually outscored Russia, 20-12.
"We spent some time in the first half running some sets inside just to see what they would do,"  said Cordonnier.  "We felt at halftime that we could run more, and just get the ball inside for some 3 and 4-footers.  We did that, but we didn't make as many shots.  We didn't put the ball in the basket in the second half.  And, we tried to do too much one-on-one in the second half."
Loramie took advantage, shook off the doldrums, and behind Ryan Hoelscher's ball-handling and ability to draw defenders and find open shooters, the Redskins began to creep back, outscoring Russia 13-8 for the quarter…Hoelscher and teammate Ethan Keiser each connecting from three-point range.
Neither team scored much in the final quarter, as Loramie finished out with a 7-4 advantage over the last eight minutes…but again, the damage had been done on the first eight minutes.
"They're skilled.  They've got five kids on the floor at all times that can play,"  said Britton, afterwards, assessing the damage.  "They're really athletic, and they've been playing basketball for a long time together.  They're a cohesive group and we weren't very attached, defensively, early.  Kudos to them, they punched us in the mouth, we sorta' staggered and never found any rhythm.
"I was proud of our kids for the way we fought in the second half.  When you're down that much at halftime you have two options.  You can let it get worse or you can dig in and claw your way back.  There's no moral victories in a game like this, but we did win the second half by 8 points."
Braylon Cordonnier led all scorers with 14 points, and is a big part of those given five on the court that can scorch opposing defenses at any time.
"We got the ball moving and we got some open looks,"  said Cordonnier.  "You'd take a 23-2 start every night, for sure, because it makes the game so much easier.  We got good pressure defensively, and that makes good things happen."
Brayden Monnin had 9 points, Felix Francis had 8, Hayden Quinter had 7 points, Zane Shappie had 5, and Xavier Phlipot and Vince Borchers had 3, and 1, respectively.
For Loramie, despite cold shooting in the first half, Ryan Hoelscher bounced back with a 13-point performance, followed by Logan Eilerman with 6, Ethan Keiser had the one 3-point goal, while Isaac Raterman, Austin Pleiman, and Caleb Maurer each scored to balance out their 30 points.
It is a week of good basketball in the SCL, with Russia taking its 10-0 record to Jackson Center Friday to face the once-beaten Tigers…whose one loss came against Russia in the opening game of the season, 42-41, on a missed three-pointer by Jackson Center at the final horn.
Loramie (7-2, 2-2 in SCL) will host Anna (4-5, ), as the Rockets will seek to snap a four-game losing streak.