Big Ten road victories typically come only after a serious expenditure of sweat and toil, but Northwestern handed Ohio State the gift of a rare cakewalk thanks to a New Year's shooting performance that smacked of a hangover.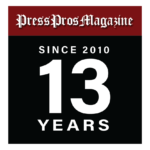 Evanston, IL. – It had elements of wobbly uncertainty as might be expected of college guys the night after New Year's Eve, but Ohio State's fast start built a firewall sufficient to withstand a few stumbles Sunday night at Northwestern.
Helped by the Wildcats' cross-eyed 3-of-28 start from the field, OSU roared to a 34-8 lead, then played out in the string like a DUI suspect carefully walking a straight line en route to a 73-57 victory.
The win elevates Ohio State to 10-3 overall and 2-0 in the Big Ten entering a 7 p.m. Thursday showdown against visiting Purdue, No. 1 in the latest Associated Press poll entering its game Monday at Rutgers.
The Boilermakers (13-0) surely won't invite the Buckeyes to frolick out of danger after tipoff the way Northwestern did by missing its first six shots and 12 of its first 13 attempts.
By then, OSU had an 18-6 lead that could have been bigger had either Sean McNeil, Brice Sensabaugh or Tanner Holden made the wide-open three-point looks they missed. But, alas, there was no Northwestern response.
"I thought we were ready to play," Northwestern coach Chris Collins said. "It definitely wasn't about that. Offensively, our struggles really started to affect our defense, which is a human-nature thing.
"I think at one point I saw we were 4-for-28 or something like that from the field late in the first half. It's just going to be impossible to win in the Big Ten when you shoot like that."
When Collins took that glimpse at the stat sheet, Justice Sueing had 11 points and McNeil 10, at which point Ohio State's lead stood at 34-8 – large enough it could get away with going into hibernation offensively and score only a single free throw the final 4:31 of the half.
"Give our older guys a lot of credit," OSU coach Chris Holtmann said.
"I thought they had the right mindset. This is a good team we played, and this is a hard place to play. When we see them again in early February, people will see. They won at Michigan State."
Indeed, Northwestern (10-3, 1-1) did win earlier in East Lansing, but the Spartans aren't what they've typically been and whatever worked in the Big Ten opener a month ago surely wasn't functioning for the Wildcats against OSU.
Even when the Buckeyes went stone cold from the field over the first half's final 4:31 – getting only a single free throw while missing their last seven shots – Northwestern took only modest advantage.
A 9-1 closing run brought the Wildcats within 35-17 at the break, but McNeil and Brice Sensabaugh started the second half with a 6-0 burst for OSU and its lead wouldn't dwindle under 20 again until less than six minutes remained.
Sensabaugh, sidelined early by two personal fouls, scored 16 of his 18 in the second half to lead the Buckeyes, who shot 46% from the field to Northwestern's 29%.
"It was just kind of an avalanche of poor shooting and scoring," Collins said. "It happens. It's happened to us a few times. Fortunately, our defense has saved us in some of those games (so) we've got to stay at it."
Sensabaugh's triple and a slam from Zed Key built Ohio State's biggest margin, 46-18, with 15:30 remaining before Northwestern steadily pruned away half that margin to get as close as 63-49 with 3:45 left.
Sensabaugh's wing jumper and second three-pointer of the night quickly dispatched that threat.
"It was as good a defensive performance as maybe we've played in a few years," Holtmann said. "I think the Loyola game in the NCAA Tournament was up there, but this was as good a defensive performance. We have to keep building that side.
"We've obviously been really, really good offensively for a few years. We have to keep getting better defensively."
Doing so will likely be necessary Thursday against 7-4 Zach Edey, the league's leading scorer at 21.9 points per-game.
OSU is 2-0 under Holtmann against No. 1 teams at home, defeating Michigan State in 2018 and Duke in 2021.
"They're as good a team right now as anybody in the country," Holtmann said of the Boilermakers. "We've played a couple No. 1 teams in the country. We've been fortunate to play well and beat them. They are as advanced as anyone of that caliber."