Head coach Ryan Day has said the Buckeyes must play tough, at a fast pace with great precision, in order to advance to the championship game.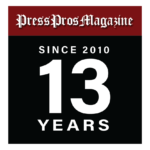 Atlanta, GA – Ohio State head coach Ryan Day is so close to his football players that he probably catnaps next to some during flights and bus trips and weeps with and for them when there is a tragedy in their family.
His loyalty runs so deep that transfers are few for good reason. That type of newcomer must not disturb the chemistry.
But even Day might not know what to expect from the Buckeyes against No. 1-ranked and 2021 national champion Georgia in a College Football Playoff semifinal at approximately 8 p.m. New Year's Eve inside Mercedes-Benz Stadium.
Will they be the ballclub that notched a rock-solid win over Notre Dame in the opener with two long fourth-quarter touchdown drives and the one that beat Penn State with four touchdowns in the fourth quarter?
Or will they be the one that struggled against Iowa? And against Northwestern, for goodness sakes? How about the great escape at Maryland?
Then there's, ouch, the face plant against Michigan.
The Bulldogs (13-0) will be Ohio State's tallest order since a 28-point beatdown from Alabama in the 2020 national championship game.
"We're going to play fast in this game,'' Day said. "We've got to play violent in this game. We've got to execute at a high level, and that's what it's going to come down to. What we're not going to do is play it close to the vest. We're going to go and then our guys are going to play that way and have that mentality when they walk into that stadium.''
That was the game plan that was carried out perfectly by the Buckeyes in a 49-28 victory over Clemson in a 2020 CFP semifinal.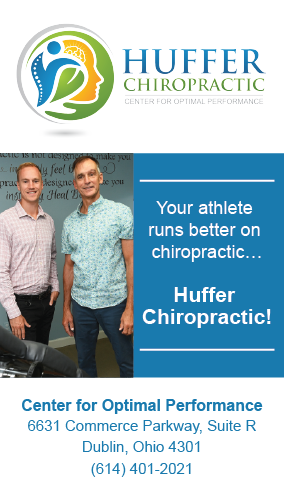 Although the line has moved from 7 ½ points to 6 with Georgia as the favorite, the facts say the odds of an Ohio State victory are long. It is 2-10 in bowls and playoff games against teams from the Southeastern Conference.
In the last two seasons, the Buckeyes have had just as many failures as successes in big games.
There was a convincing loss to Oregon and a spanking by Michigan last season.
This season, another loss to the Wolverines exposed them as vastly overrated and still a little on the soft side.
Receiver Marvin Harrison Jr. thinks there can be a different outcome this time.
"For me personally, I don't really care too much about being underdogs,'' he said. "At the end of the day, whatever team is going to go out there and play the hardest and execute the best is going to win the game. It's football, and there's only one game that counts, and that's the game that you're playing.''
Another thing to worry about is the mental state of quarterback CJ Stroud. Questions about his legacy and failures have bugged him to the point where it sounds like he's whining.
Stroud says he doesn't follow social media, yet the negatives do get back to him.
"I don't really look at it, but people (have the audacity) to call me and tell me what people say, so I do hear it,'' he said. "It is what it is. It comes with the nature of the beast. You can't accept the good and not accept the bad. For me, I think if you cut on the film, you watch the tape, I think I really try to do everything that I can to win games in my career. If that means I didn't get it done, it is what it is. Everybody is entitled to their own opinion. I'm blessed to be where I'm at.''
There also was receiver Emeka Egbuka telling a reporter on Thursday that, yes, he has been contacted by another team about transferring.
Really, that information didn't need to be revealed during such an important week.
Georgia has been stout except for close calls against Kent State 38-22, Missouri (26-22) and Kentucky (16-6).
Yes, the Bulldogs did cough up 30 points to LSU in the SEC championship game victory, but the score was 35-10 at one point.
Quarterback Stetson Bennett sounded as if he understands what the Buckeyes are going through with the loss to Michigan.
"It's going to be a dogfight,'' he said of this semifinal. "I'm excited. You want somebody's best, and you're not going to get much better from somebody than they just lost their last game to a rival. They're going to be ready to roll. I don't really want to get into the particulars right now, but obviously they were undefeated until the last game of the season. It's hard to do that. And we were, too, last year until we lost to Alabama. And then we ended up winning it all. So, we certainly are not taking Ohio State lightly.''
So much must go right for the Buckeyes to have even a chance to hang with the Bulldogs.
They must reverse a trend that began in midseason against Iowa when they began misfiring on third-and-short.
The running game has sputtered and coughed with tailbacks TreVeyon Henderson and Miyan Williams going in and out of the lineup because of injuries. The former it out with a foot injury.
It doesn't help that Stroud has shown little desire to make plays with his feet. Opponents know that he will pass the ball or hand it off.
Defensively, Ohio State will go against a Georgia team that plays the NFL style with a blend of the run and pass. Kenny McIntosh has run for 709 yards, Daijun Edwards 681 and Kendall Milton 533. They have combined for 23 touchdowns.
Bennett is completing 68.1 percent of his passes for 3,425 yards and 20 touchdowns. Two of his targets are 6-foot-4, 230-pound tight end Brock Bowers and, for goodness sakes, 6-7 270-pound goliath of a tight end in Darnell Washington.
It's Bennett's nimble feet in dodging the rush and making plays that should be a concern.
Toledo's Dequan Finn, Penn State's Sean Clifford, Maryland's Taulia Tagovailoa and Michigan's JJ McCarthy often evaded Ohio State's linemen and blitzers.
"We've got to rush together. All four of us rushing together,'' defensive end Zach Harrison said of locking down Barrett. "When we do send guys, the linebackers are doing the same thing. Just nobody trying to get greedy and go in and get one and leaving a gap open. Just rushing together, and we'll get home.''
Then there's a leaky secondary that was exposed for 371 yards passing and three touchdowns by Clifford, 293 yards passing and two TDs by Tagovailoa and touchdown passes of 69, 75 and 45 yards by McCarthy.
You can be sure that the Bulldogs always will keep coming hard even if they don't play well.
"We done had some tough wins this year, which makes us different from last year's team,'' McIntosh said. "We had to pull out our composure during some games we had to play. This team fought back. This team shows so much connection and resiliency. Just go out there week by week, practicing how we practice and going out there on Saturdays to execute and buy into the game plan and going out there and doing what we do. So, I'd say that's our advantage, how connected this team is and the composure we have.''