The Bulldogs are seeking a second straight national championship because their head coach has done a great impersonation of Alabama's Nick Saban.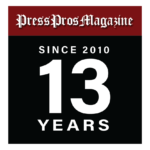 Atlanta, GA – If Kirby Smart and his team walked into a room full of people not knowing anything about Georgia football, most would figure out the identity of the lead dog from the jump.
Sure, he has a round face and is a little bit on the dumpy side, and that school-boy haircut looks to be a home-made job and a bad one at that.
But, oh, does the man take charge, whether it's a news conference, practice field or stadium. He leads and teaches ball like nobody's business.
Smart's No. 1-ranked Bulldogs (13-0) really have been bloodhounds in tracking down the path to a second straight national championship, and that drive has come from him.
Next up is a date with fourth-seeded Ohio State (11-1) in a College Football Playoff semifinal in the Peach Bowl on New Year's Eve inside space age-like Mercedes-Benz Stadium.
The 10-foot-tall question is whether the Buckeyes, a 6 1/2-point underdog, can even give the Bulldogs a game. They are 2-10 all-time against the SEC in bowls and playoff games.
This Georgia team is back in the hunt despite losing an astounding seven players in the first three rounds of the last NFL draft. Four were taken in the first round, including defensive end Travon Walker at No. 1 to Jacksonville.
Defensive tackle Jalen Carter, the leader of this season's defense, has been predicted to go first or second overall in the 2023 draft.
The run of talent never dries up, and neither does the drive to win.
"I think our kids that played last year, a large percentage of them are gone when you look at the roster flip we had, so these kids are hungry,'' Smart said. "It wasn't like it was a repeat as you guys call it. It was a new start. And this group just started brand new. And I think they've done a good job leading to this point of getting themselves in this position. But it's not easy to do when your players are all relatively new. These guys weren't major contributors last year.''
Northerners might see Smart, 47, as a good, old boy. He was born and raised in Montgomery, Alabama, and has a southern twang.
But he is, well, very smart with a degree in finance from the University of Georgia. He was an SEC all-academic selection.
"The guy could step out of coaching and take over a corporation and be a CEO and manage it the right way," Bulldogs assistant Will Muschamp told Seth Emerson of The Athletic.
Retired coach Jim Donnan said Smart's expertise, of course, is the secondary. He was an All-SEC choice as a senior and had 13 career interceptions as a DB.
But, he said, the man knows all the positions back and forth.
"Very few guys that I know in the 50-some years that I've been around it can coach every position," Donnan told Emerson. "I mean usually a guy is a specialist as a secondary coach or a running back coach, you see that's his forte. But this guy knows the fundamentals and assignments of every player on the field, including the specialists. That's a unique talent. I mean, very few have that."
The enormous task for a team like the Bulldogs to get this far was to fight through the jungle that is the SEC. The conference has dominated the sport since the 1950s.
Last season, the Bulldogs lost to Alabama in the conference championship game. Actually, they were kicked all over Mercedes-Benz Stadium to the tune of 41-24.
They righted themselves by beating Michigan 34-11 in a CFP semifinal and taking down Alabama 33-18 for the title.
"You kicked our ass in the fourth quarter,'' Saban told Smart at midfield as they shook hands.
That game looked to be a changing of the guard in the SEC.
Saban has won six national championships in the old Bowl Championship Series and CFP. Smart was an associate head coach under him in 2007.
How has Smart been able to do this?
Predecessor Mark Richt was a fine, fine coach with a 10-3 record in bowl games. He won 10 or more games 10 times.
Yet he could never win the big one. He got the Bulldogs into only four major bowls and lost two of them.
"I think it's just a credit to the organization, the people that work hard to put us in this position,'' Smart said. "We got so many people, strength staff, the training staff, the administration, the athletic directors. I mean, there's a lot that goes into this, and everybody's trying to do the same thing. And, if there are 130 or 140 (support staff) trying to do it, who does it best? And, we've got an incredible organization that allows us to be successful. But we have to go out and do it on the field, and the players do that. I'm proud of how hard they've worked to do that. It's not easy.''
It didn't take long for Smart to get the Bulldogs running alongside Alabama.
In year two in 2017, the team went 13-2 and lost to, who else, the Crimson Tide 26-23 in the CFP championship game.
In 2018, 2019 and 2020, Georgia was close but failed to get into the CFP.
The breaking down of the door came last season.
Smart has been the same great X's and O's coach, but what changed was how he bonded with the players.
"I've grown as a coach, as a head coach, from the years I've had,'' he said. "And I value the relationships with the players probably a lot more now than I did when I first started because I worried about too many other things. Now the relationship with the players is the key ingredient for me.''
He's also a gem in the living rooms of high school recruits. Georgia is one of the nation's dynamos in getting signatures on national letters of intent with Alabama and Ohio State.
This Bulldogs team won't run on to the field Saturday thinking it merely has to show up to beat the Buckeyes after having had several close calls. A lot of grunting went into victories against, yes, believe it, Kent State (39-22), Missouri (26-22), Tennessee (27-13) and Kentucky (16-6).
"We done had some tough wins this year, which makes us different from last year's team,'' running back Kenny McIntosh said. "We had to pull out our composure during some games we had to play. This team fought back. This team shows so much connection and resiliency. Just go out there week by week, practicing how we practice and going out there on Saturdays to execute and buy into the game plan and going out there and doing what we do. So, I'd say that's our advantage, how connected this team is and the composure we have.''
Offensive left tackle Broderick Jones said that this team's toughness starts on Tuesday in practice.
"I just believe Bloody Tuesday gives us an advantage,'' he said. "I ain't even going to lie. Bloody Tuesday, you know, you just got to come in with this different type of mindset, just ready to maul somebody in practice. Even though he a brother, you know, between those lines, nobody is friends. So, you just got to do what you can to make it out alive. So, you just got to be prepared and be ready. And us going against each other, you know, trying to kill each other out there on Bloody Tuesday, I think it makes the games easier for us.''